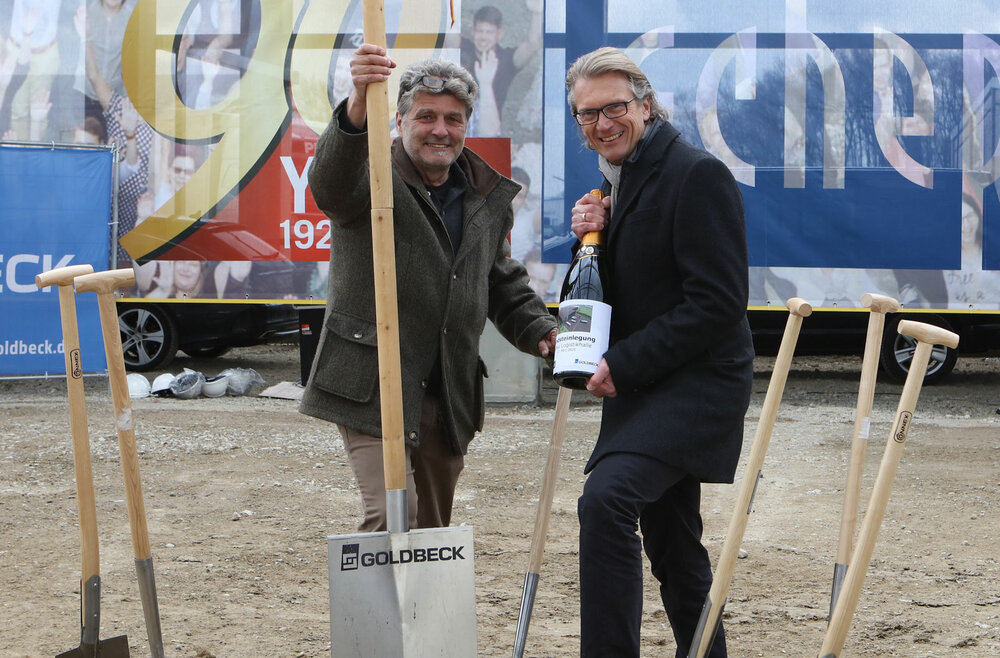 In addition to Scheppach, the mayors of Günzburg (Gerhard Jauernig) and Ichenhausen (Robert Strobel), as well as employees of the general contractor, the architect, representatives of the Günzburg planning office and the fire service were invited to the cornerstone laying ceremony on 27/03/2019. After the speeches that recognised the building project and the positive development of Scheppach, a time capsule was buried in a festive ceremony. This contains objects that are typical of our time such as the day's issue of the Günzburger Zeitung newspaper, a congratulations document signed by all attendees and the current scheppach catalogues.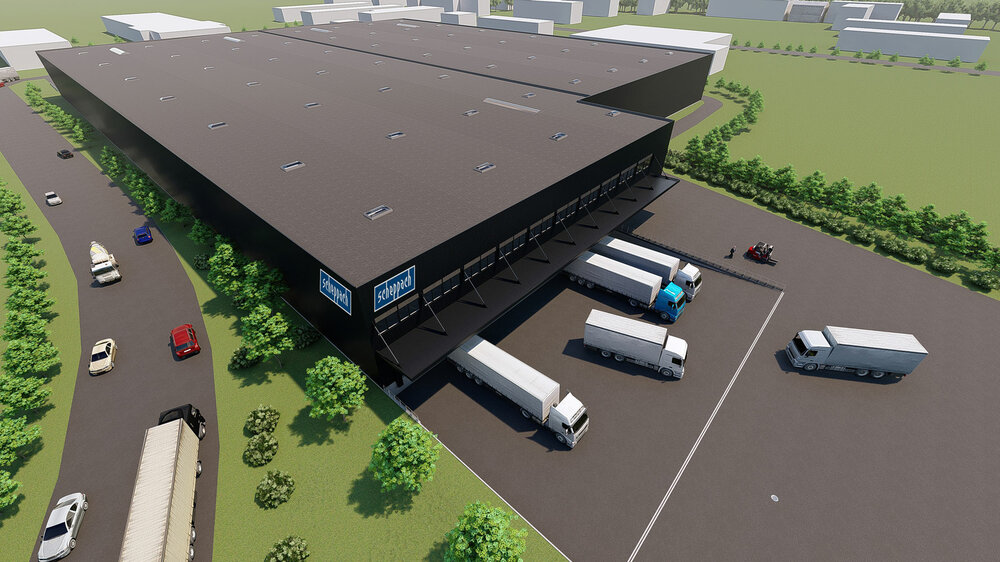 With the construction of the logistics hall, the current highly diversified warehouse structure with more than ten locations will be centralised. Building the new logistics hall represents the largest ever single investment in the company's history of over 90 years and also represents the changeover within the scheppach group from a pure production company to a sales and service oriented trading company. Optimised and functioning logistics is vital for the Scheppach group's successful development.
Customer and end customer expectations are at their highest ever level in the age of e-commerce. Same-day deliveries to deliveries within just a few hours are part of modern-day high-end challenges. The basis for this, in addition to fine-tuning the goods distribution process, is intelligent and sometimes complex IT with interface connections to customers and automated processes, which Scheppach is driving with comprehensive measures. "Our aim is to grow Scheppach further in the coming years and to establish the company as one of the most modern trading companies in our sector.
And that's why we're currently laying out the path with our new logistics hall and the introduction of new company software", said managing director Stephan W. Müller.
The internal processes in the logistics hall are currently being analysed by logistics planners and the layout for an optimised infrastructure is being drawn up. By introducing a new warehouse management system, the basis for fast, efficient and transparent processes is finally being provided.