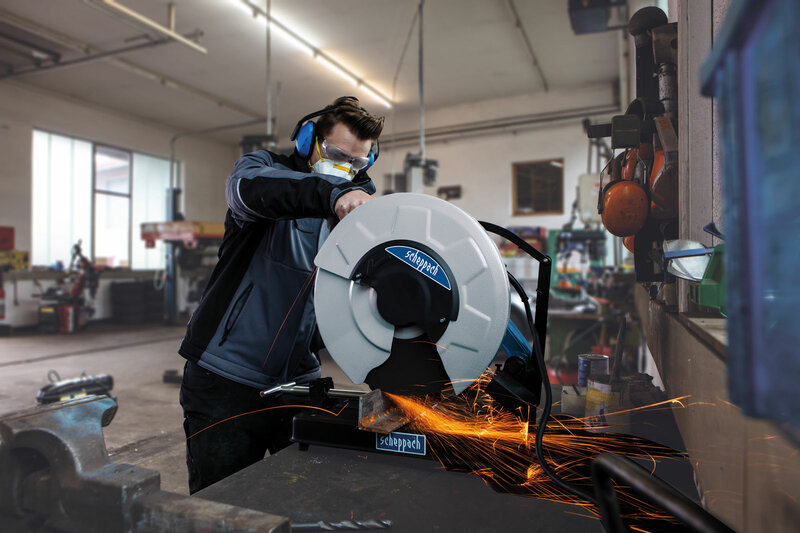 Let sparks fly
For artistic work with metal, you need the right equipment. Where some only see scrap metal, others see a modern fire basket with artistic cut-outs, a customised entrance sign or trendy garden decorations made of steel plates, stainless steel, aluminium or copper. With the right equipment, some skills and practice, this kind of metal art can also be implemented by beginners. Plasma cutting, for example, opens up almost unlimited opportunities for straight and round cutting of light metals. In a hobbyist's workshop, during creative work with metal plates or in a car or agricultural machine repair shop, the right tools for processing metal are clearly a must-have.
Scheppach´s arc welder WSE3200 features a powerful motor to create safe, durable, permanent connections. The welder delivers a 90-ampere current, which can be adjusted to easily weld materials up to 5 mm thick.
Cutting pipes and metal profiles has never been so easy. The scheppach MBS1100 is a professional metal band saw with excellent value for money. The saw can be used on the included stand or freehand. Thus, cuttung in-situ pipepwork is ideal for use on steel, iron, alloy, coper, stainless steel, PVC or teflon.
The PLC40 from Scheppach is a powerful and compact plasma cutter with a stable plasma jet and a cutting performance of max. 12 mm. It can be used for straight and curved cutting operations on steel panel, stainless steel, aluminium, and copper. A compressed air hose with quick connecting system, 3 nozzles and 3 electrodes are already included in the scope of delivery and enable a quick start-up.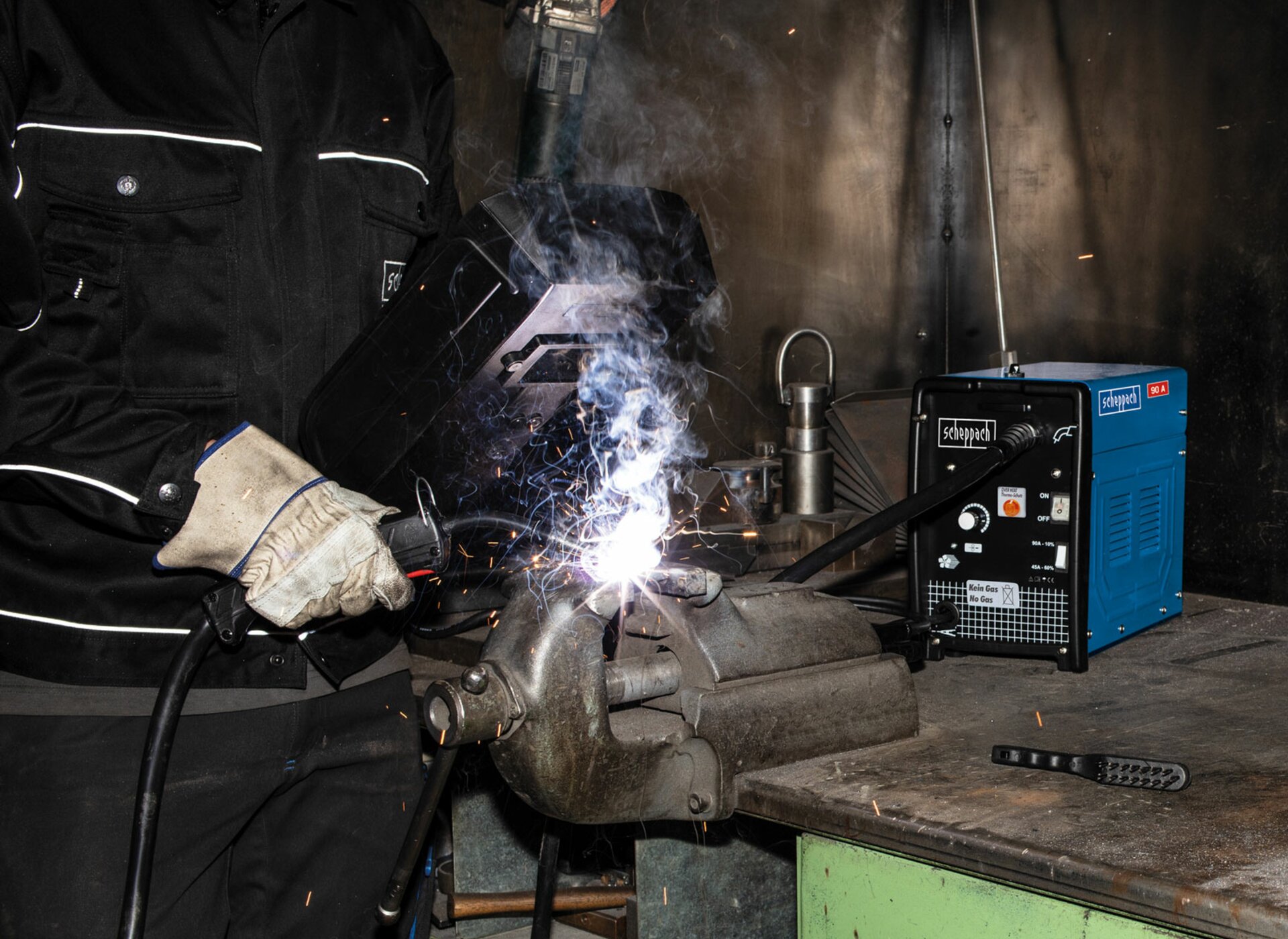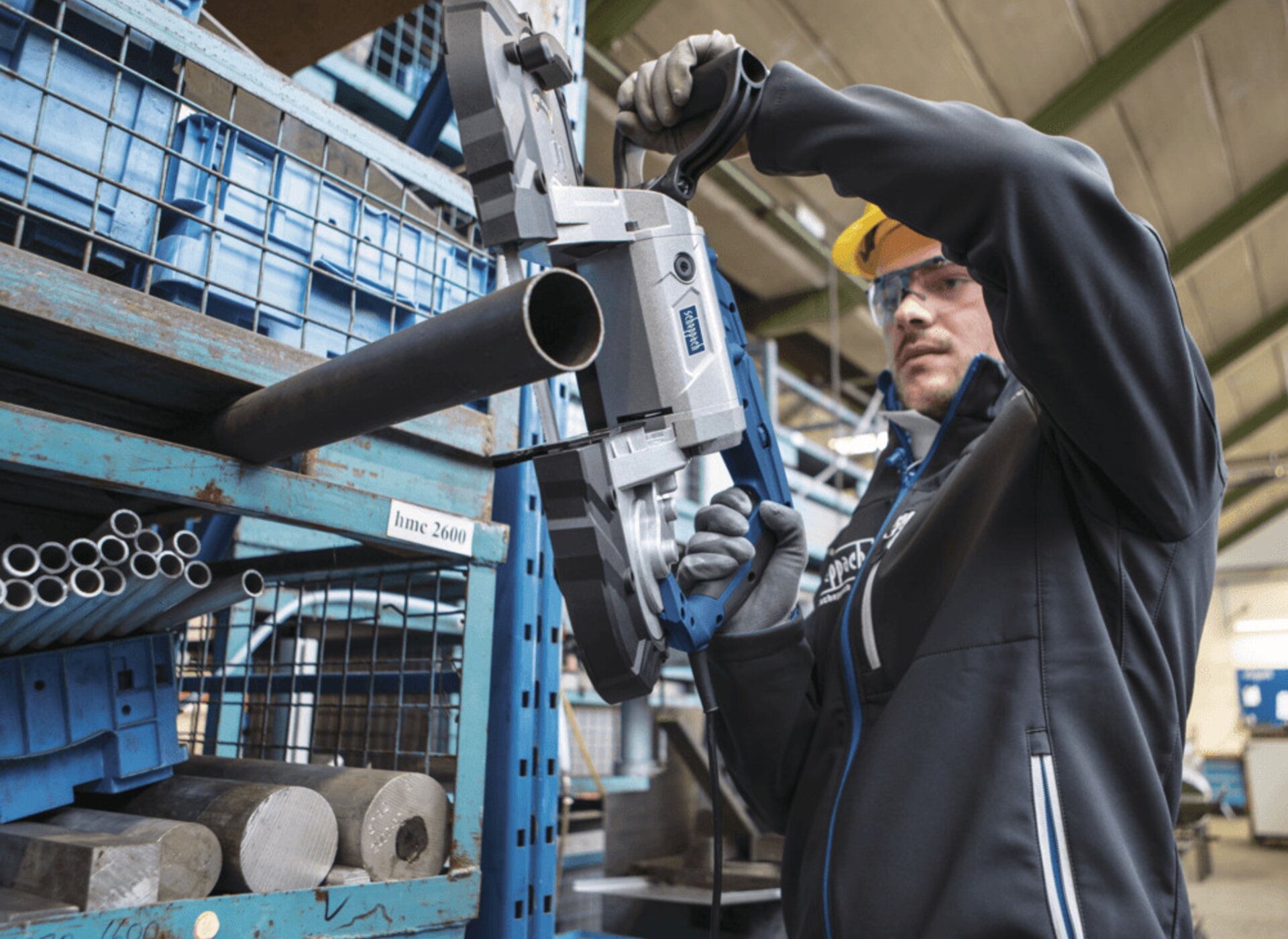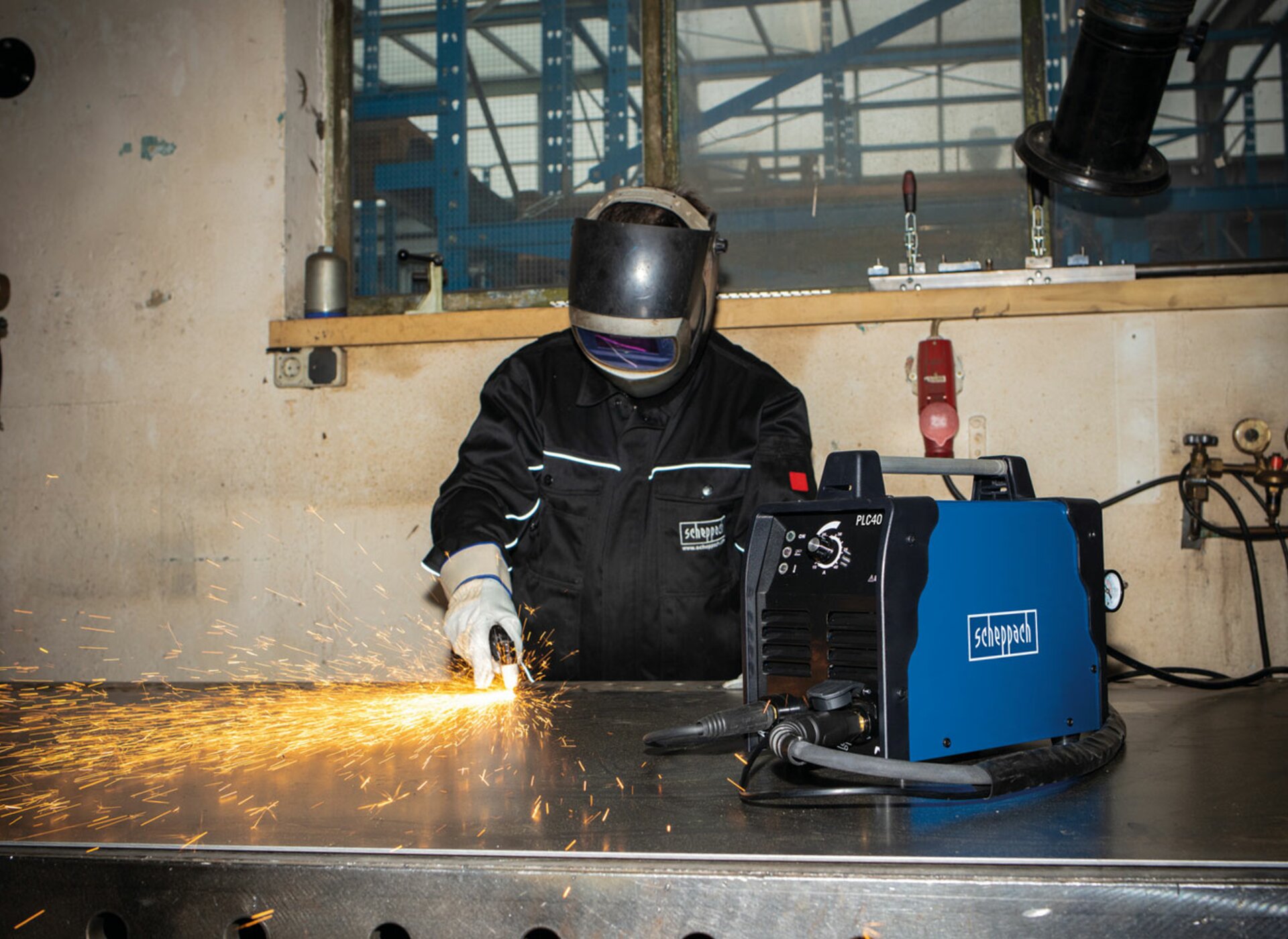 Our
customers'
favourites