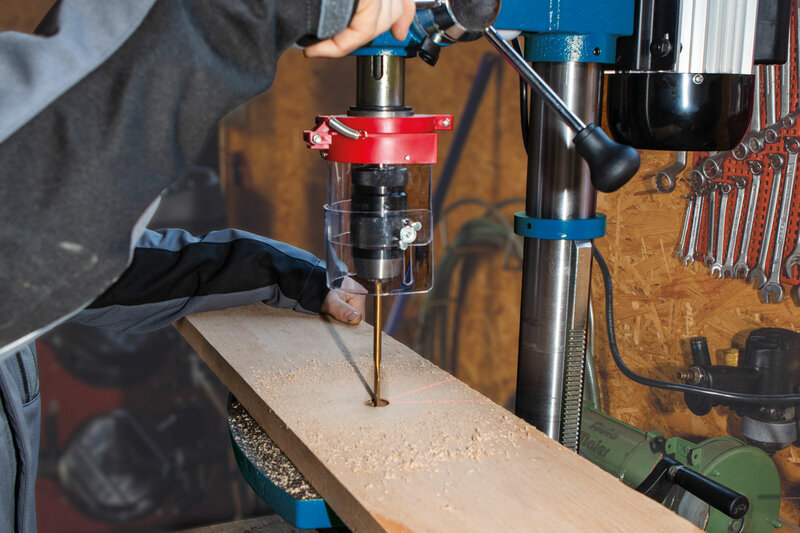 Precise drilling results
Screwing and drilling are two of the most frequent DIY activities. Using a handy screwdriver, all screws in your household can quickly be fastened and all kitchen cupboard hinges tightened again. Select the drill to suit the wall or application: without impact function for timber, plasterboard or other easy-to-drill objects; with a battery to use on the go; with impact function so the drill can deal with natural stone, bricks and concrete; with depth stop to precisely specify the drilling depth; or as a bench drill to drill vertical holes into a workpiece in your workshop. You must also use the appropriate drill bit to suit the material into which you want to drill a hole.
Precise drilling results are achieved most effectively with the right device and appropriate drill bit. By using a pointed or flat chisel, you can turn your hammer drill or light demolition hammer into a practical chiselling device.
The Scheppach "DP18Vario" variable speed drill press is ideal for those who need industrial-level performance in their drilling work. This bench-top, cast iron drill press has the power to drill through Metal, plastics, hard & soft woods. Variable speed settings with a single move of the lever, permit optimum adjustment to the requirements imposed by the material and the bit used.
The new Scheppach DH1300PLUS is the perfect dual rotary and demolition hammer for the professional user. With an impact force of 5 joules it has the highest material removal rate in its class. Equipped as standard with an sds-plus quick change chuck, changeover from drilling to demolition is carried out with minimum inconvenience and time loss.
The Scheppach Drill Press – DP16SL with laser centering device, allows you to drill true and precise holes more conveniently and accurately. Achieve professional results with this economical bench drill press.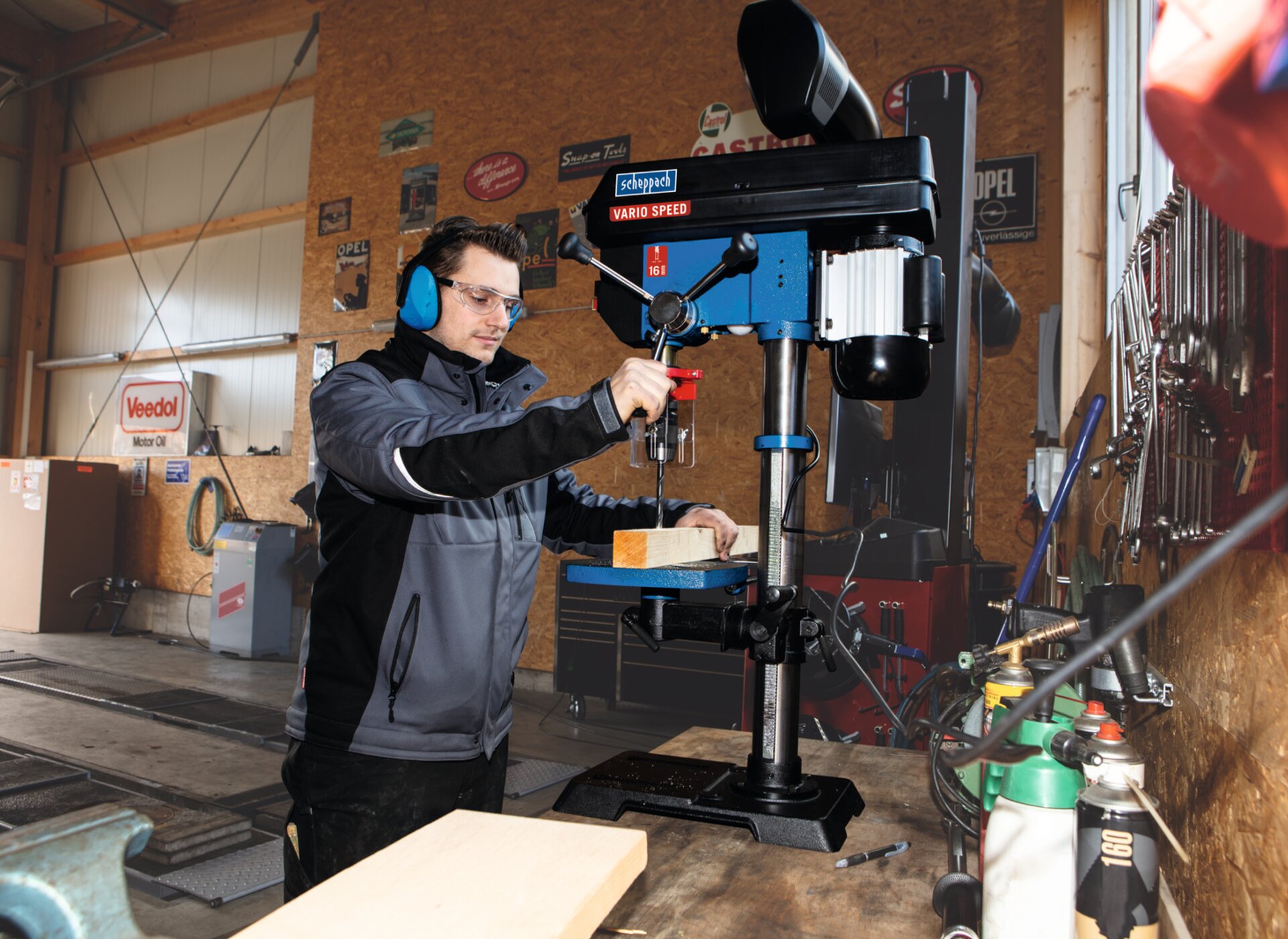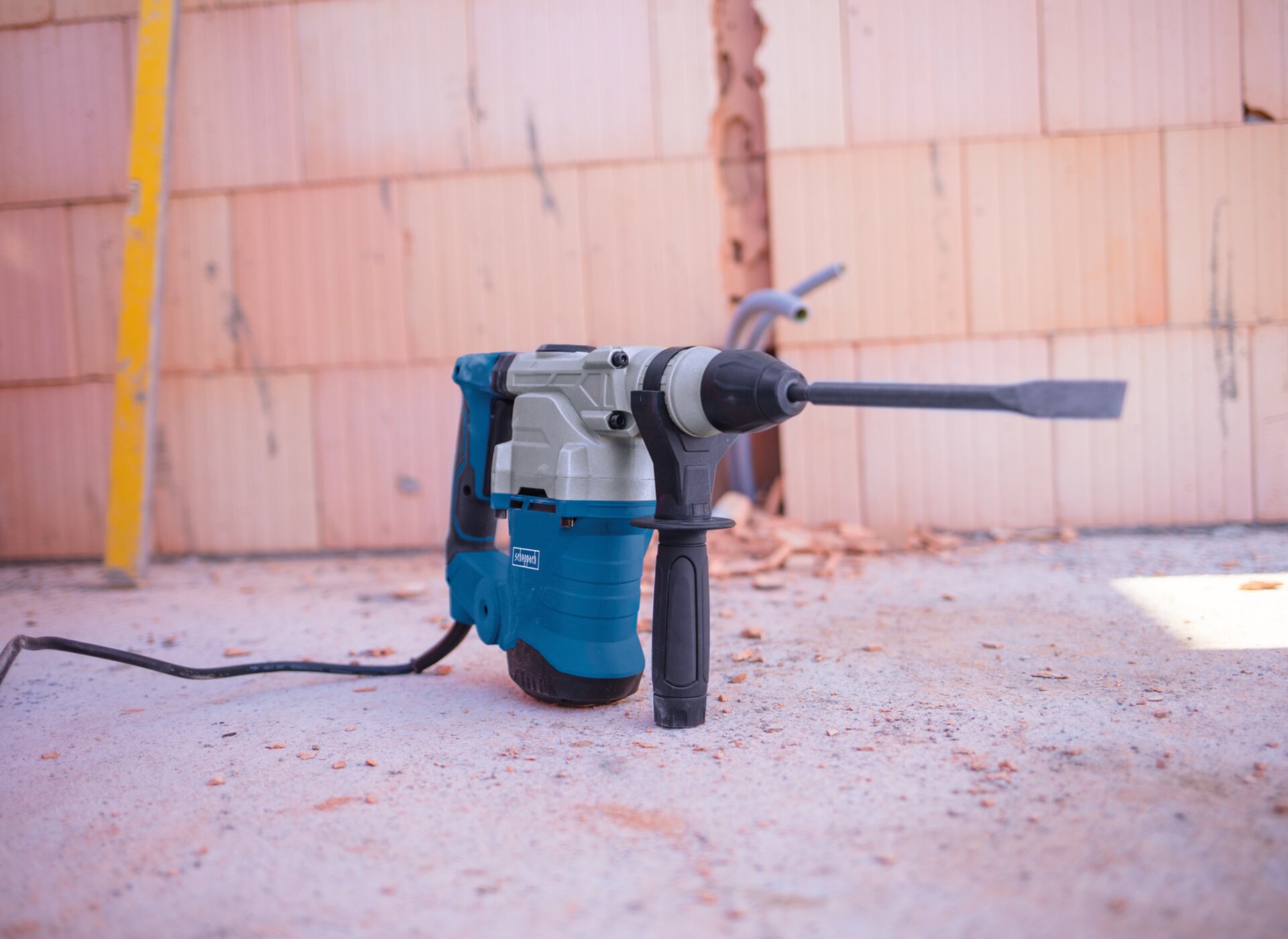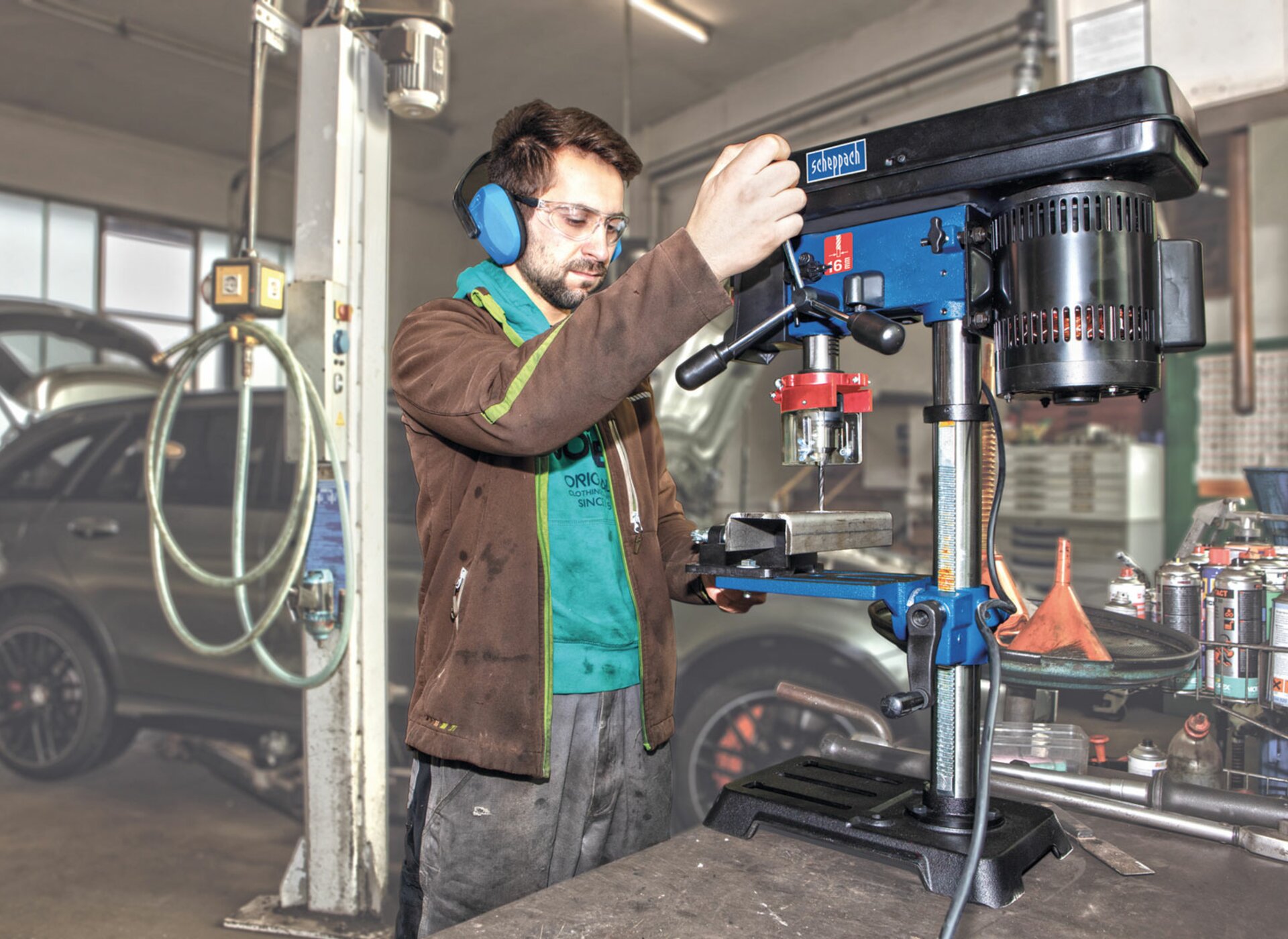 Our
customers'
favourites