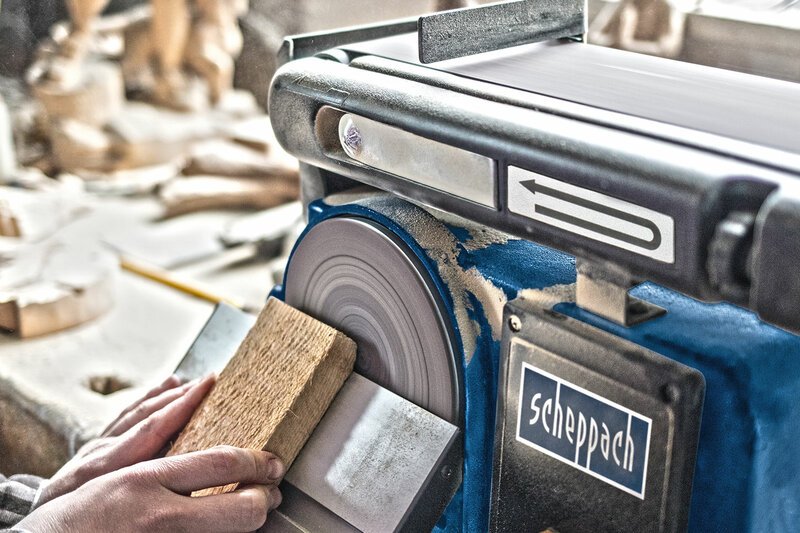 For a professional finish and razor-sharp results, wet grinding is particularly suitable. The water bath cooling the stone prevents too much heat from being generated during the grinding process so a knife that is being ground does not lose its hardness from annealing. One of these tried-and-tested workshop helpers has been in the scheppach range for such a long time that it still has a historical name: the Scheppach Tiger. But only the name is old, the rest of this wet grinding system is state-of-the-art.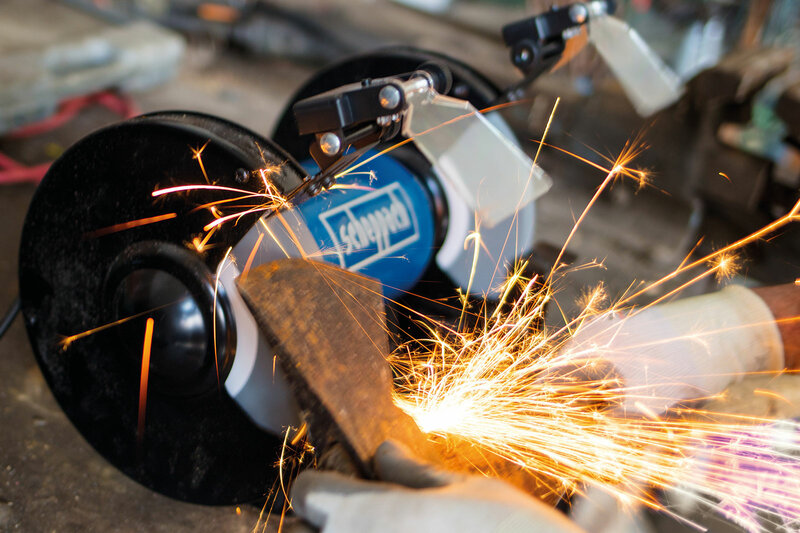 The right finish
Belt and disc sanders as well as oscillating spindle sanders for sanding wood are as much a part of our range as compact combination grinders for versatile grinding and polishing works and for deburring.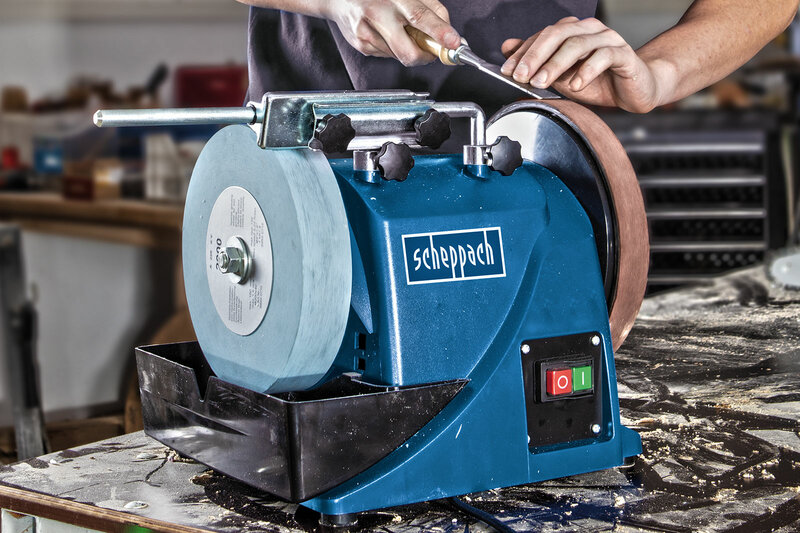 With a sharpening station or drill bit grinder, you will never be held back by blunt tools. Drill bits, knives, scissors, crowbars, chisels and numerous other cutting tools can be re-sharpened.
The oscillating belt and spindle sander OSM600 from scheppach is a professional tool for a reasonable price. No matter if you need it for your home workshop or as a professional user, the sander will always be the right decision. The OSM600 is the best choice for model, furniture or instrument building. The oscillation enables especially smooth surfaces on all wood work pieces.
Multifunctional and handy, this combination belt and disc sander delivers power to make almost any sanding projects meet your expectations.
The Scheppach TIGER 3000VS sharpening system offers superb professional results and razor sharp tools with the minimum of experience even by a beginner. With the added advantage of variable speed, a desired rotation speed is guaranteed irrespective of the diameter of the grinding stone. Ideal for home and small workshops and with a wide range of optional accessories, this unique piece of equipment is perfect for knives, scissors, axes, and all manner of workshop tools.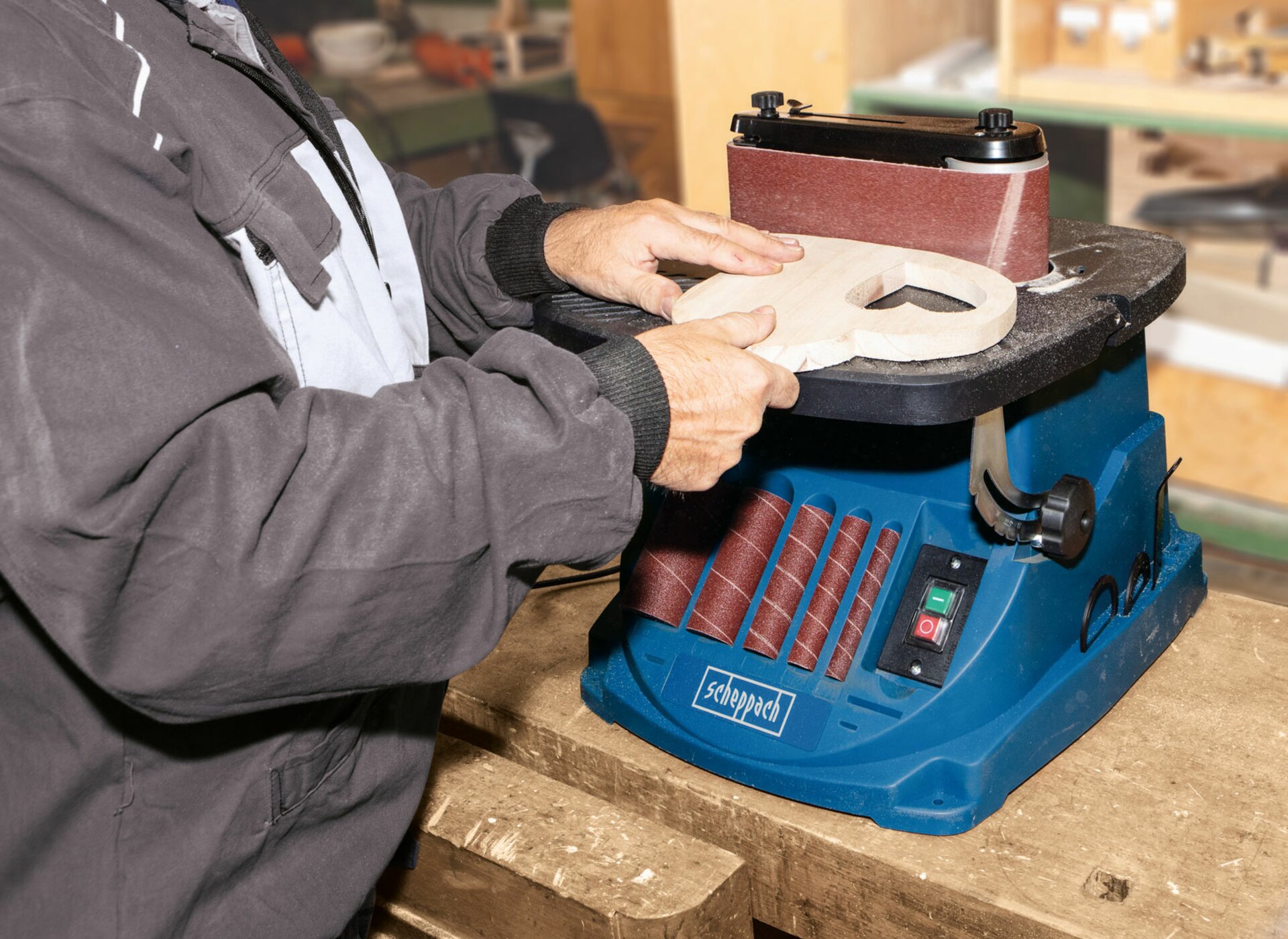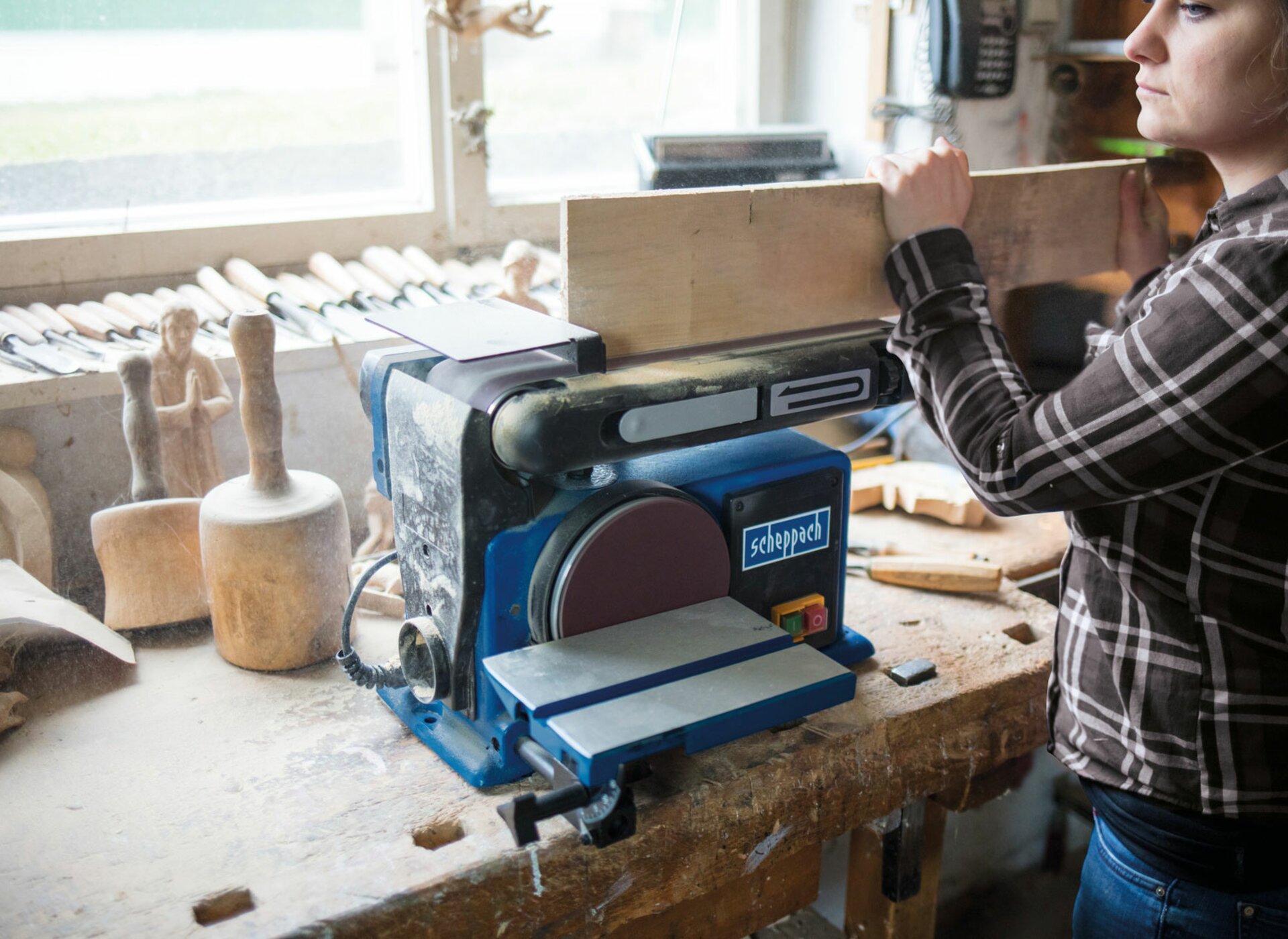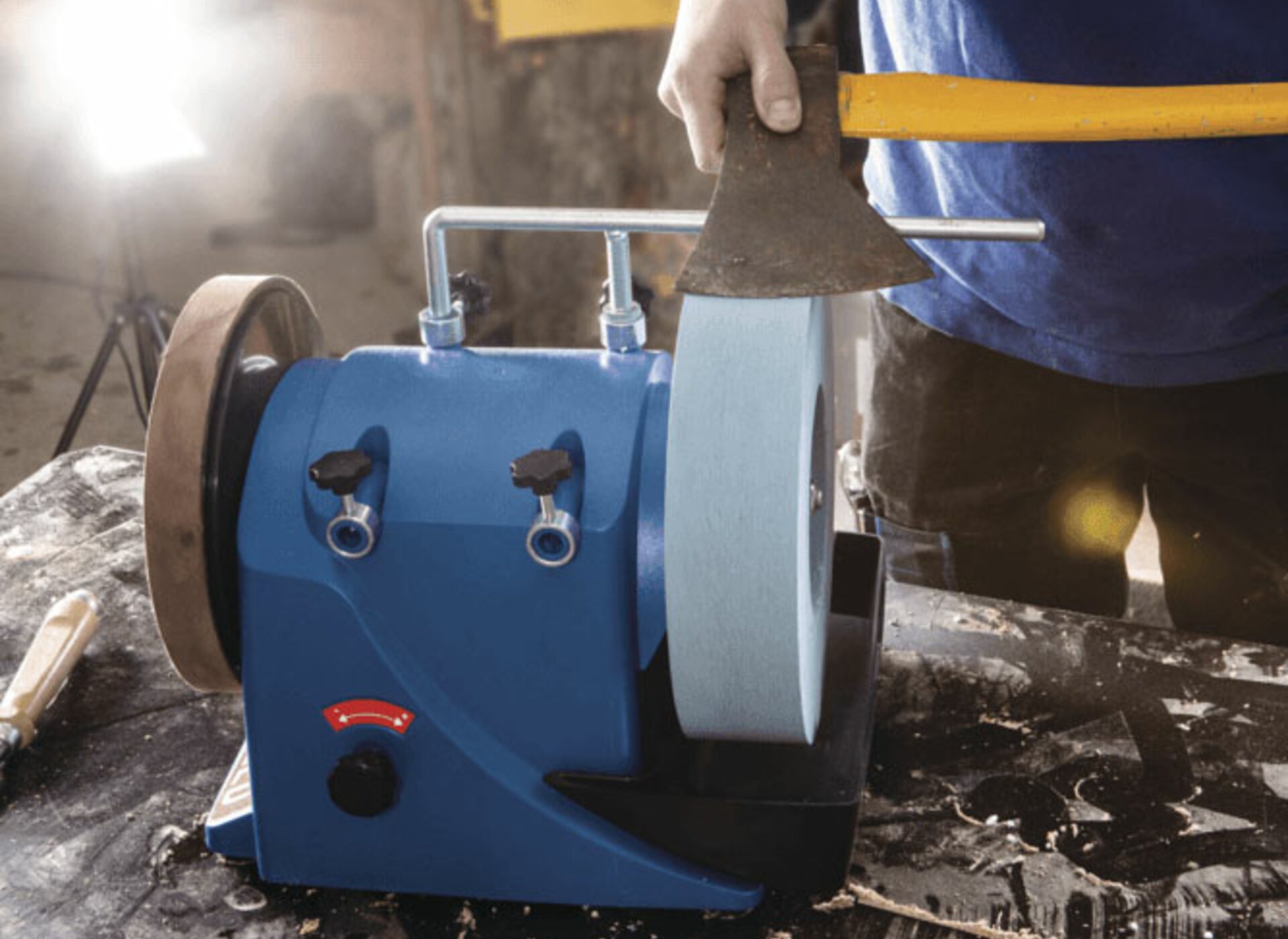 Our
customers'
favourites