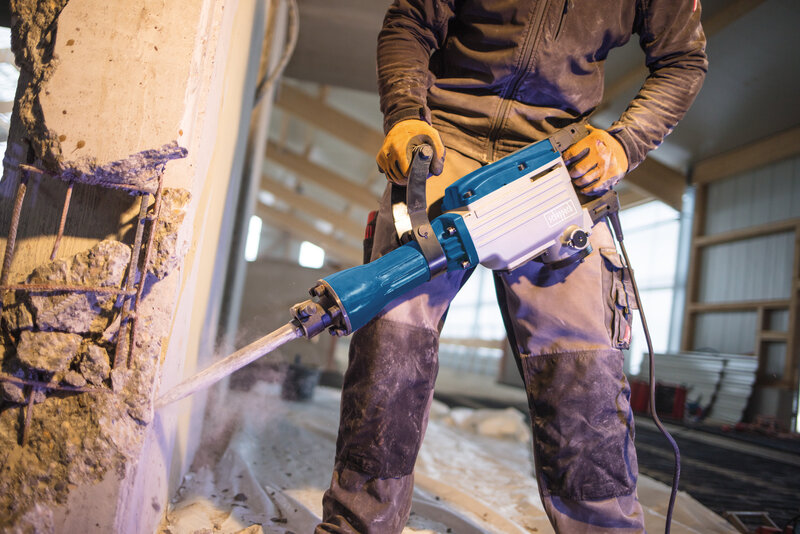 The perfect demolition
With their compact and slim design and equipped with a powerful motor, our hammer drills and light demolition hammers are perfectly suited for drilling, hammer drilling and chiselling with or without fixing, even in spaces that are hard to access. The appropriate hammer and drilling tool can be swapped easily and quickly. If you need more power for rougher work, why not use our heavy-duty demolition hammer? It will help you to overcome any challenge, even thick brickwork.
The new Scheppach DH1300PLUS is the perfect dual rotary and demolition hammer for the professional user. With an impact force of 5 joules it has the highest material removal rate in its class. Equipped as standard with an sds-plus quick change chuck, changeover from drilling to demolition is carried out with minimum inconvenience and time loss.
Scheppach´s AB1900 is the powerful demolition hammer you need for your heavy-duty works. Thanks to the high impact force of 60 joules you can face any challenge. This demolition hammer is equipped with a hexagonal tool holder for quick tool change and features a soft-grip handle for comfortable holding.
The DH1200MAX rotary hammer with SDS-max is the chiselling specialist with Vibration Control. With an impact force of 9 Joules, it has the highest material removal rate in its class.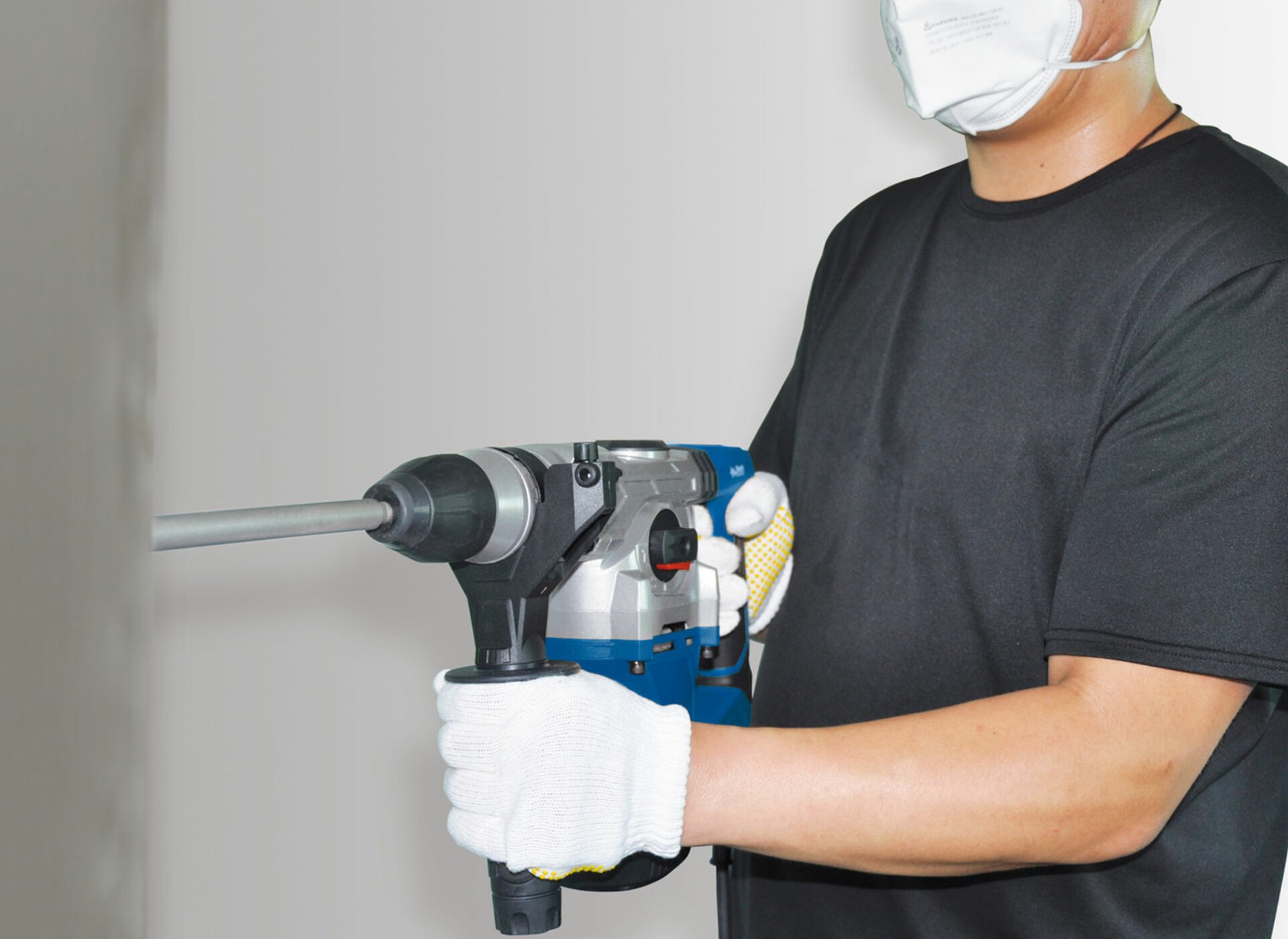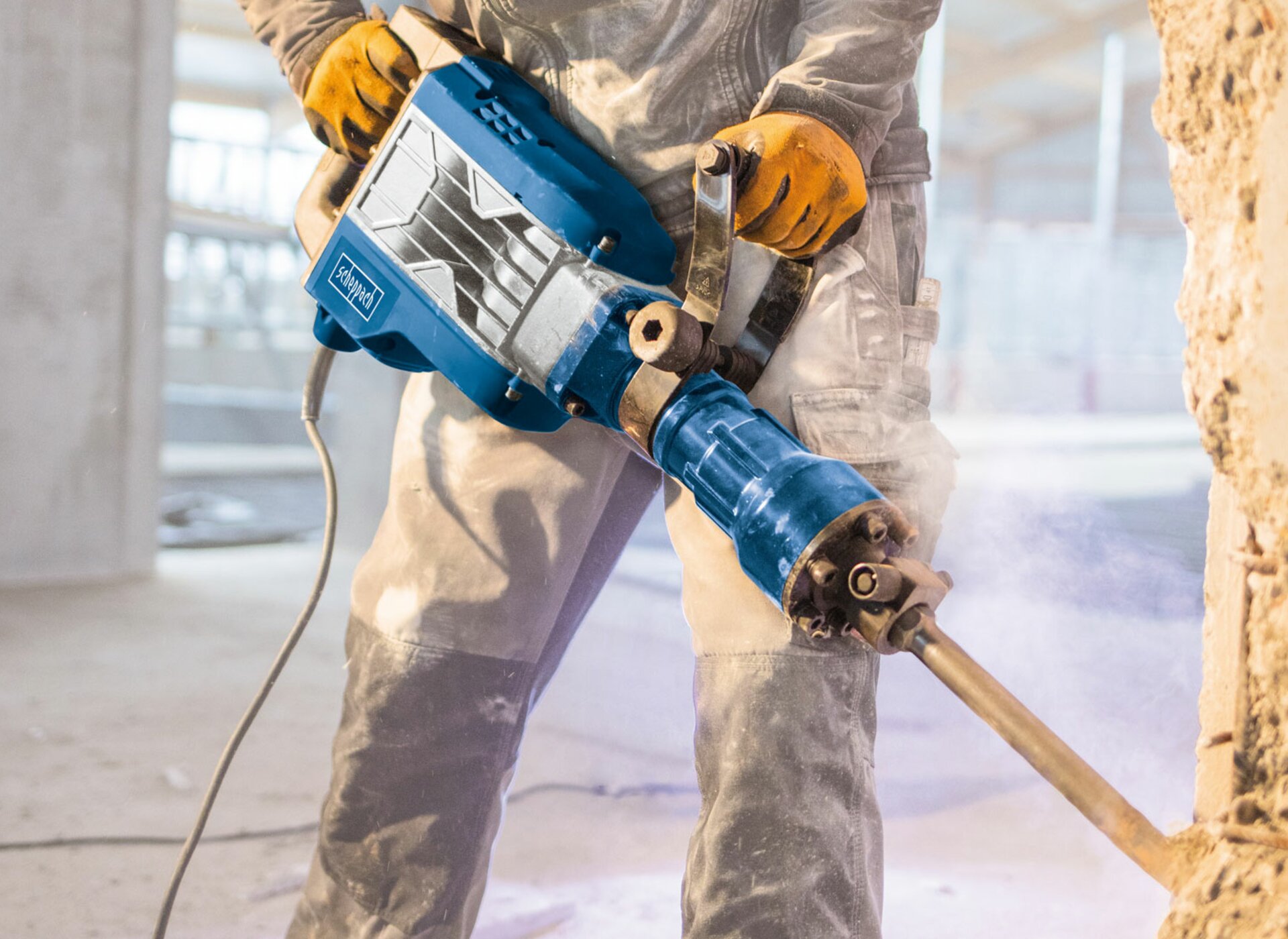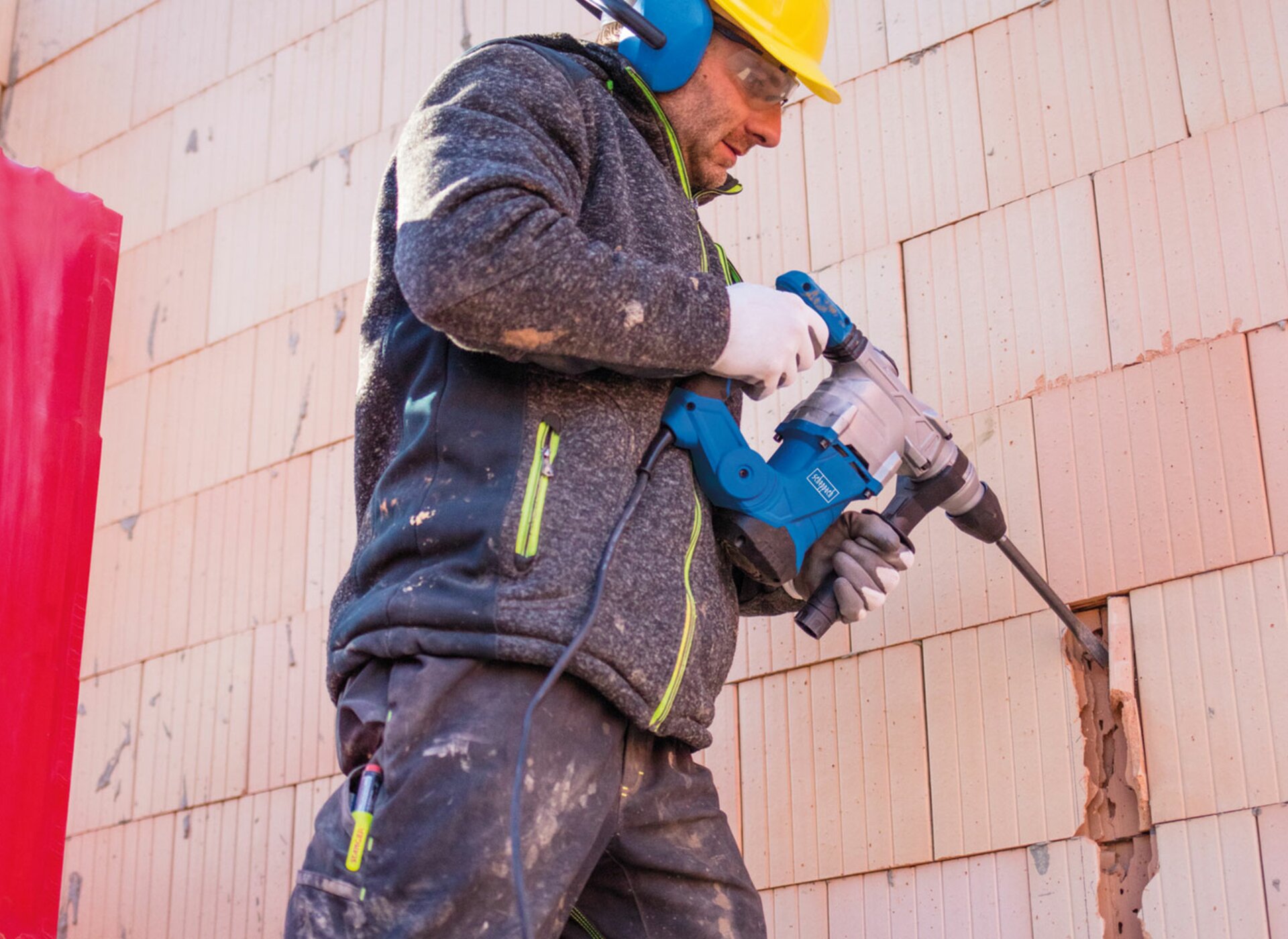 Our
customers'
favourites