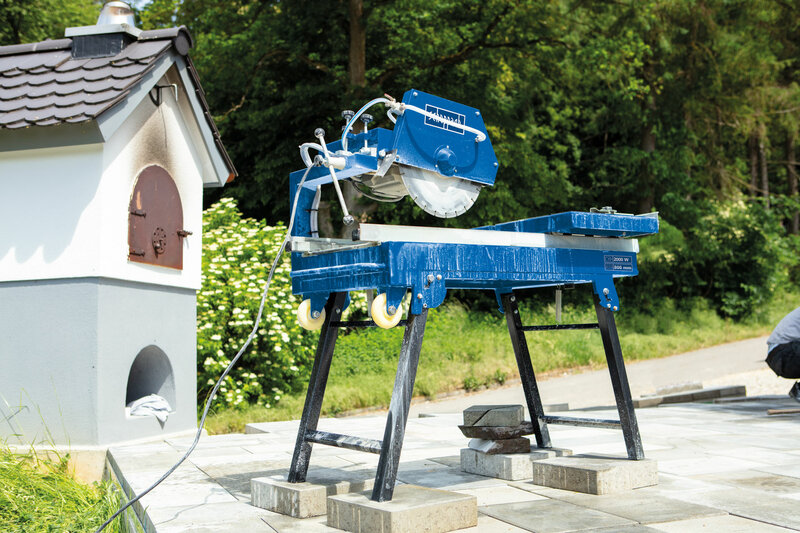 Splitting marble, stone and tiles
Our tile cutters are perfect for cutting large tiles and marble or slate slabs. The integrated laser shows the precise cutting edge and a swivelling cutting head with diamond cutting disc ensures the perfect result for any cutting angle.
For precise cutting of paving stones and slabs to length, a stone cutter is the ideal tool. Thanks to the long lever, not much effort is needed to create a cut with a straight edge in the desired place.
A portable wet tile and stone saw for cutting bricks, blocks, large tiles & slabs. Durable enough to withstand the rigours of daily site use & with a side mounted cutting arm & blade for 'straight-through' cutting capacity in long materials.
Block splitters, also known as Block Cutters or Guillotines are an essential piece of kit for most professional paving contractors, especially those heavily involved with the installation of block paving. They enable blocks and other small paving elements to be split or cut in a straight line using only manual pressure applied via a telescopic lever.
This 8" Commercial Tile Saw FS3600 is built to handle the largest tiles on commercial job sites. Radial tile cutter and stand with large table for precise cutting of ceramic, quarry, terracotta, slate, marble, porcelain and frost-proof tiles.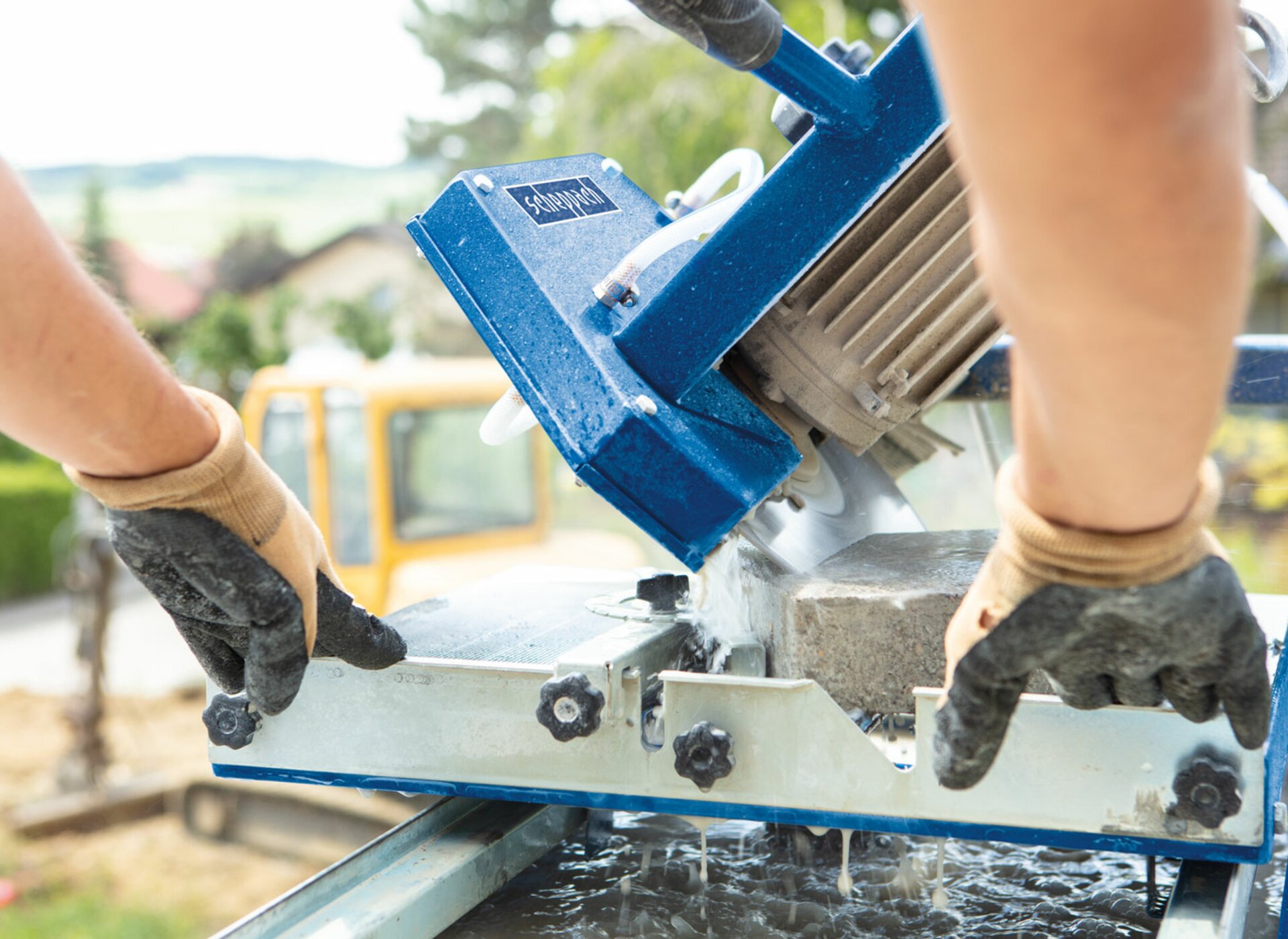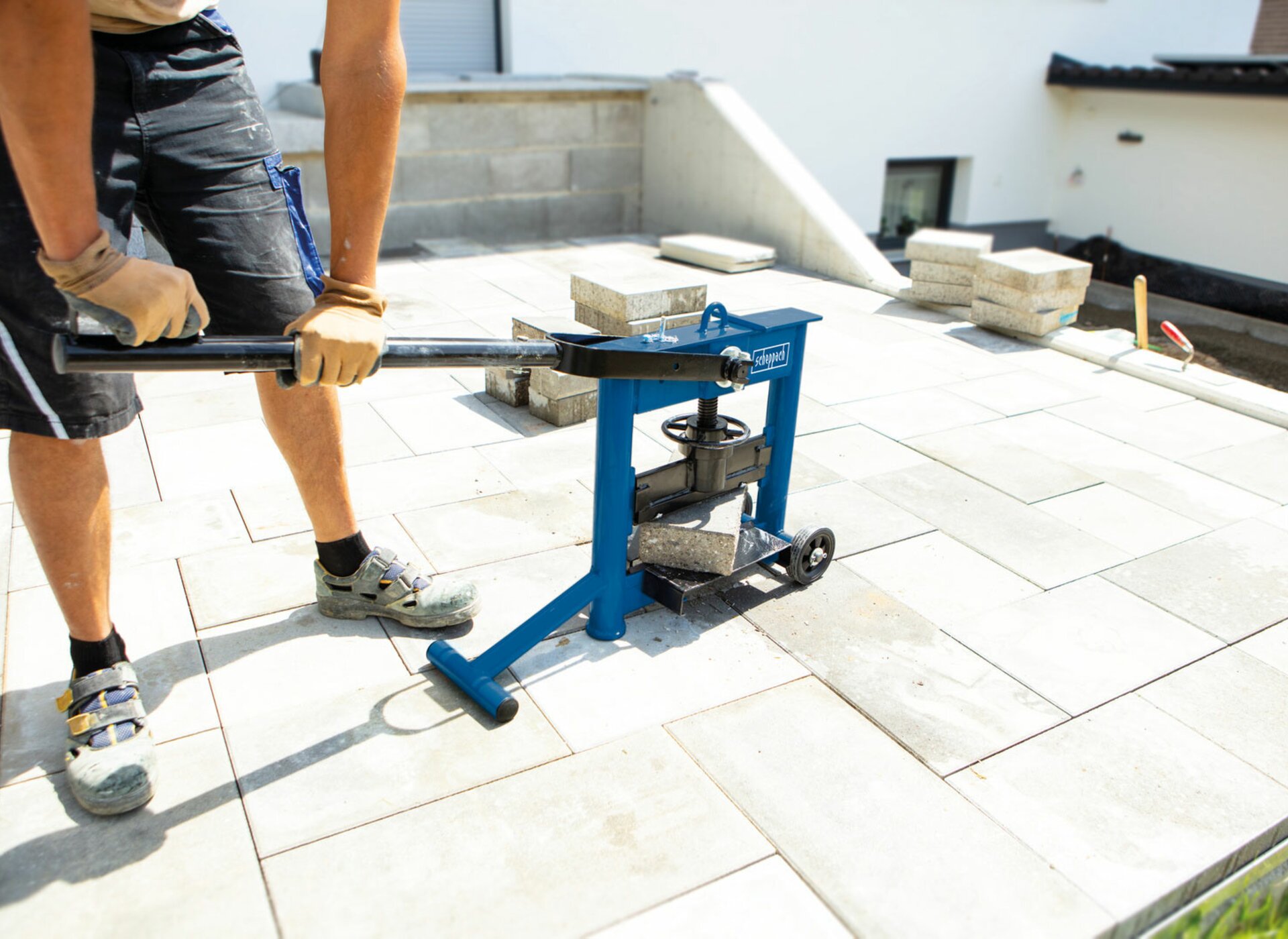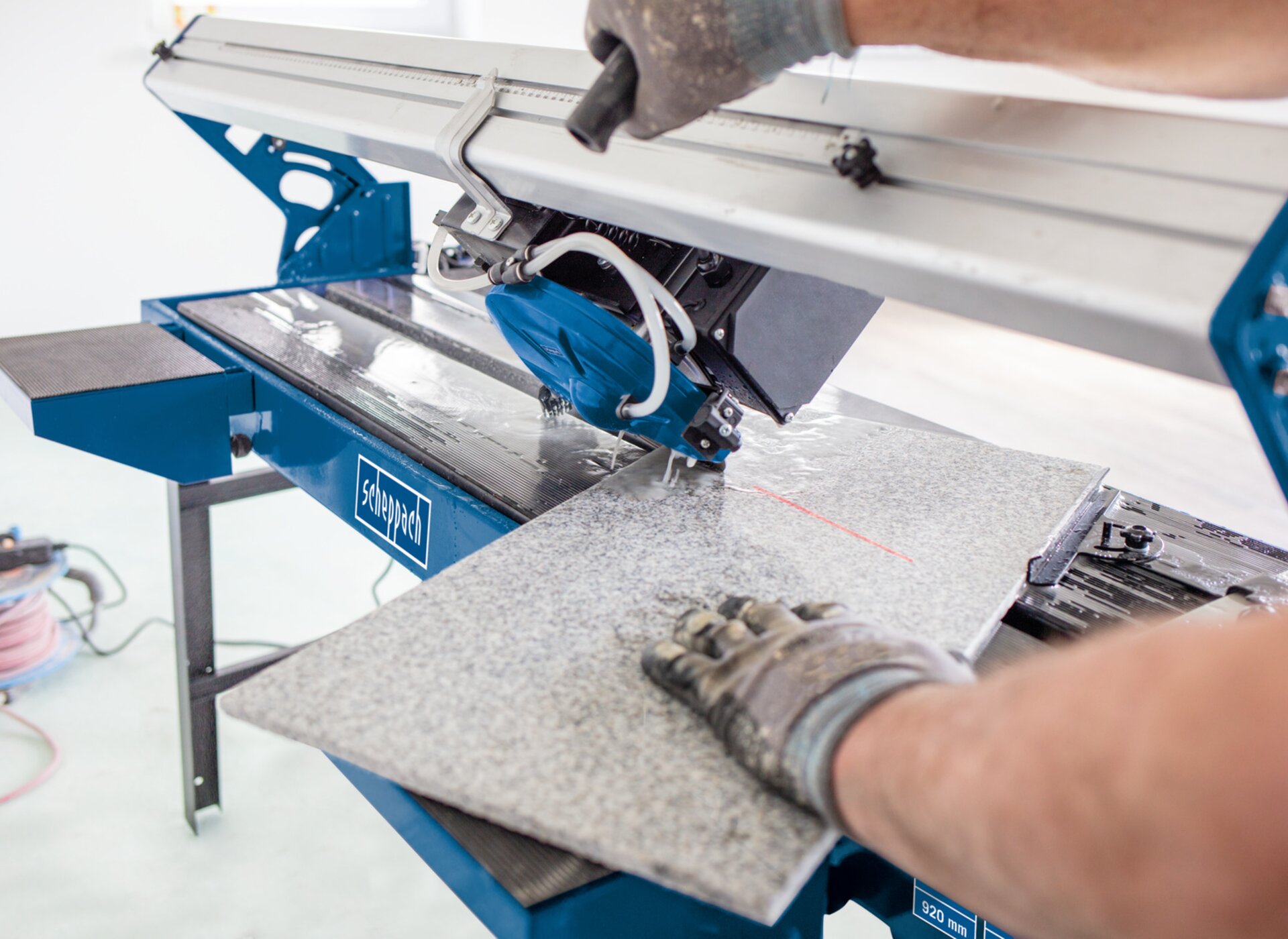 Our
customers'
favourites