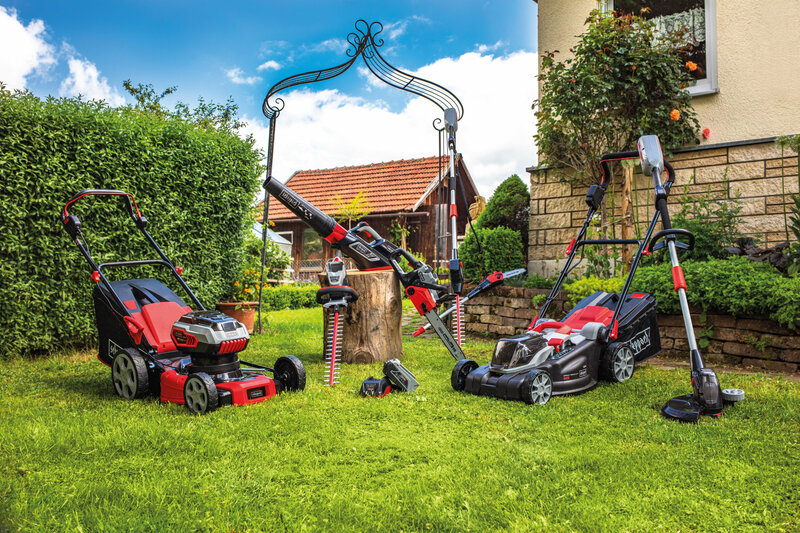 40 Volts of power for a well-kept garden
Our lawn mowers, hedge trimmers, pruners, chainsaws and grass trimmers equipped with powerful lithium-ion batteries allow emission-free and quiet garden care as well as freedom of movement at the same time. All tools can be operated with the same battery system, meaning fewer batteries have to be charged and stored. An innovative Smart Cut System checks the power required and constantly adapts the tool's performance to maximise battery life.
The Scheppach MP46-40Li is a quiet, environmentally-friendly 40 V battery lawn mower, designed to help you work your garden like a professional. Indeed, this lawn mower features a 46 cm cutting width, 6-step adjustable height and a mulching function. What else do you need?
Cutting or felling trees has never been easier with the Scheppach CS350-40Li. Indeed, the chain saw features an eco-friendly, energy-efficient smart-cut system which automatically adjusts torque to optimise power transmission and increase cutting efficiency. The chain saw comes with a 35 cm ProCut-branded chain and bar for high-quality results:
The BPT700-40Li is the new ecological 2 in 1 solution by scheppach. This multitool, equipped with a 40 V battery, allows you to work in your garden with ease. This consists of a 200 mm chain bar and a 430 mm hedge trimmer. In addition, thanks to the extension up to 2.7 m, you can reach any branch.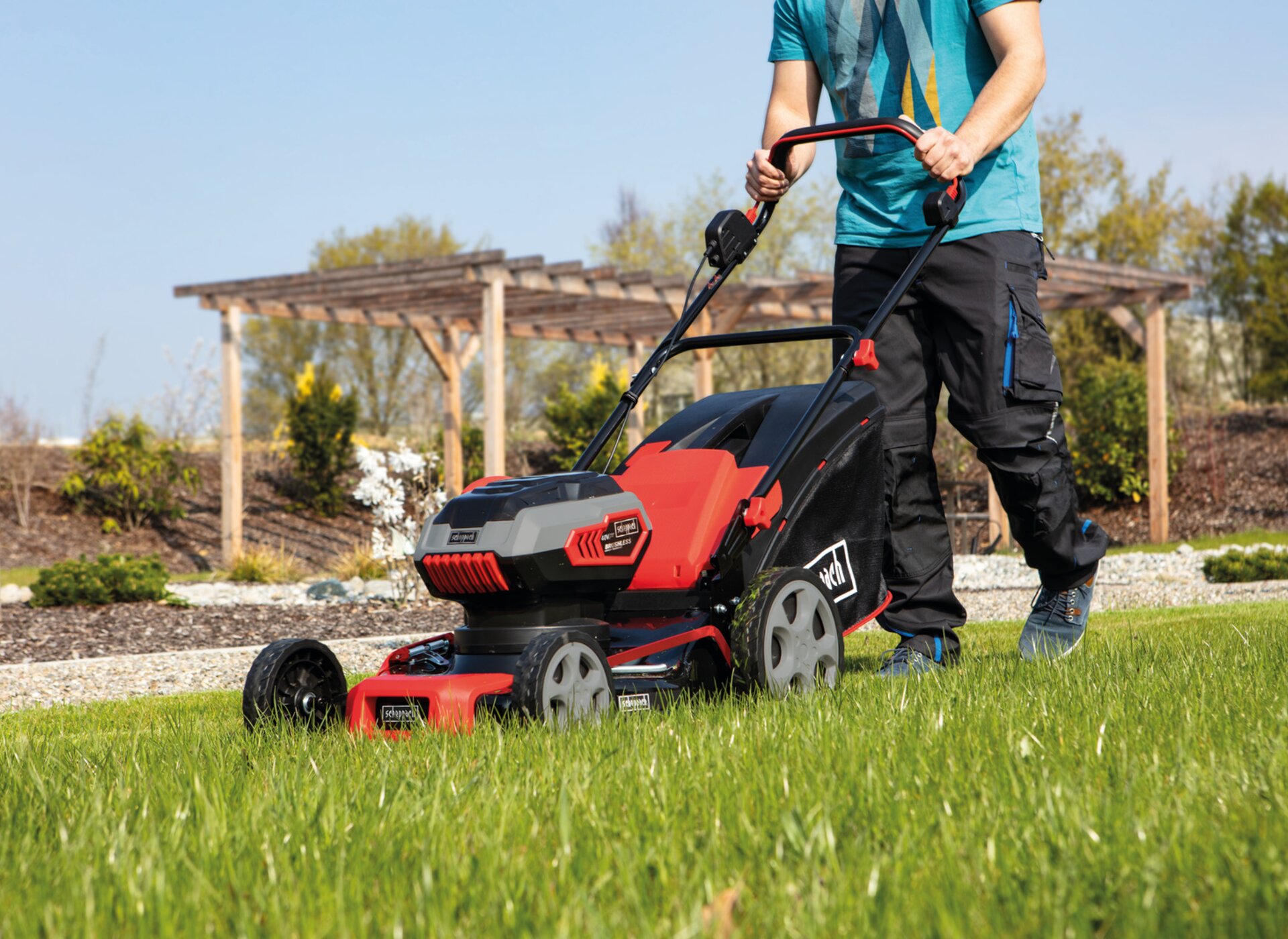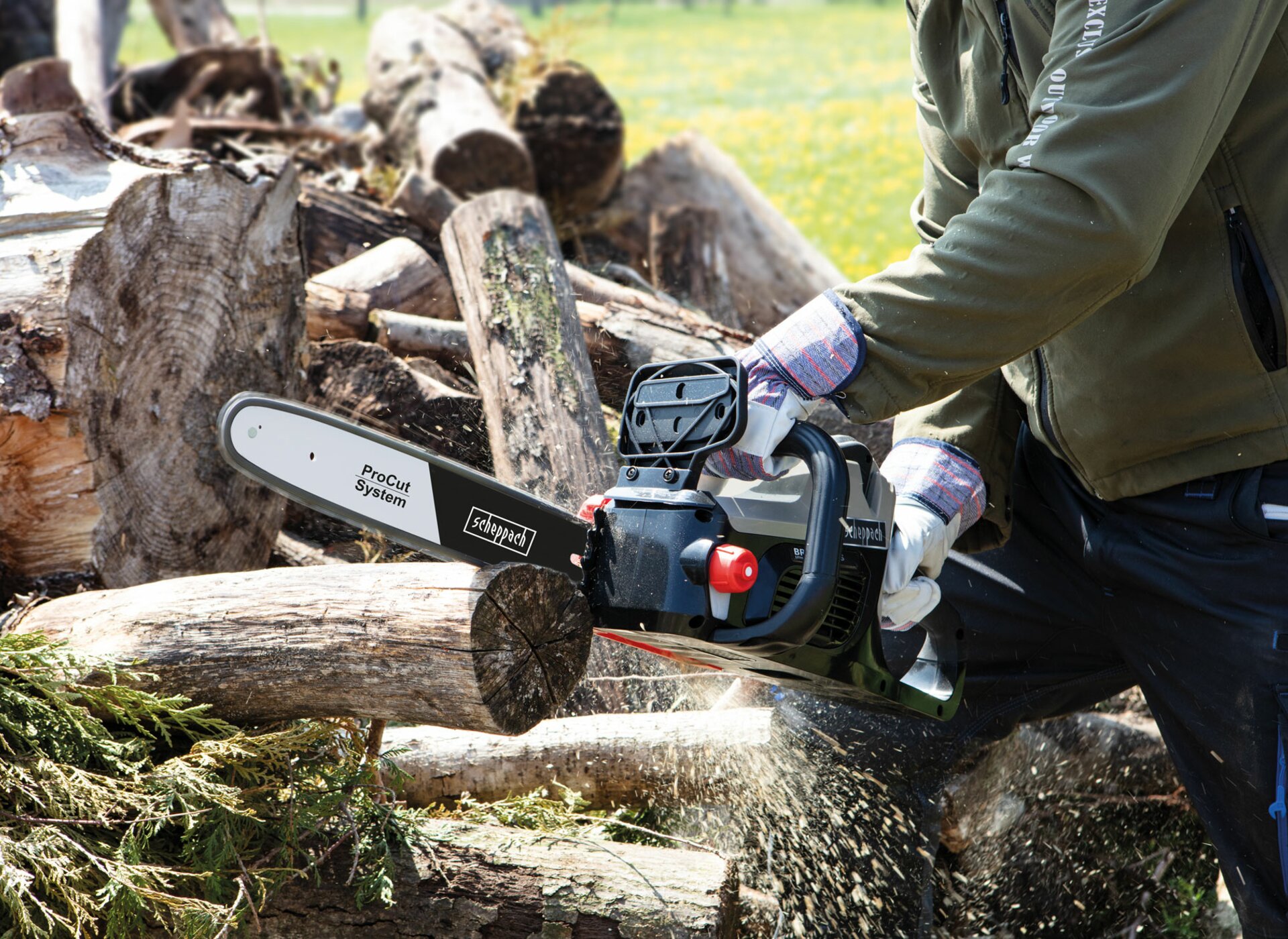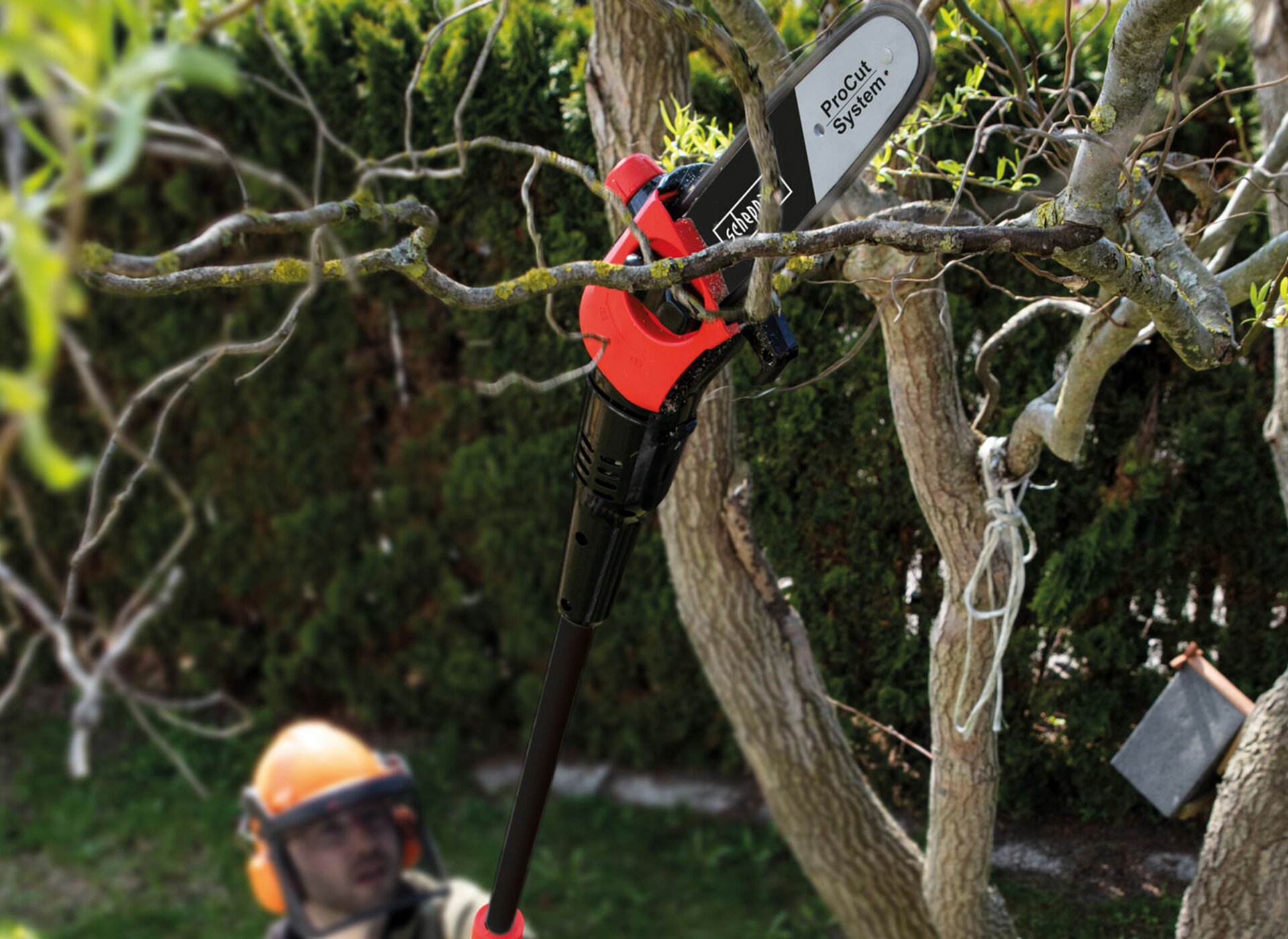 Our
customers'
favourites