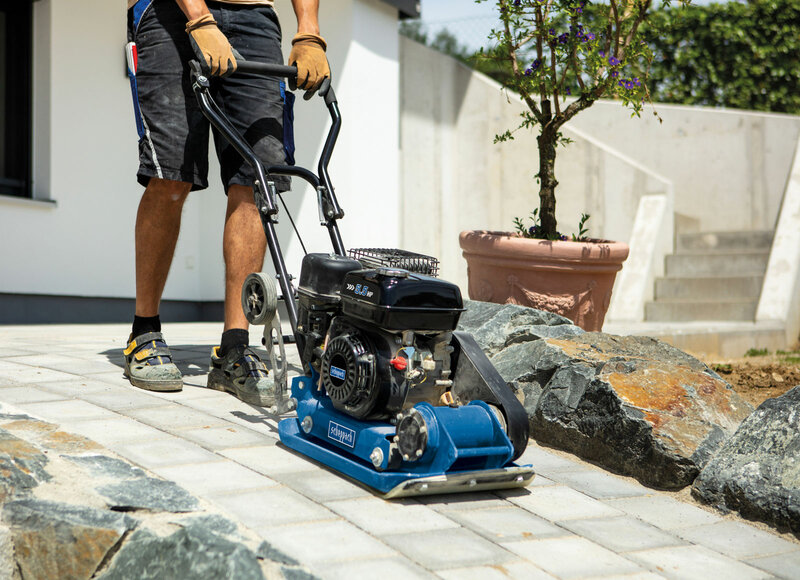 Vibrating plates for professionals and DIY experts
The Scheppach HP series offers a complete range of vibrating plates with a sturdy construction. From compact, lightweight and manoeuvrable, for minor works around the home and garden, to larger calibres with higher compression pressure and depth compaction.
Smooth, powerful motors, vibration-reducing handles and conveniently placed operating elements ensure comfortable use.
For optimum compaction results while using a sturdy and lightweight plate compactor, the HP1200S is the perfect choice. Compact and transportable for all work around the house, terrace or landscaping work.
This HP2500S combines comfortable handling and high manoeuvrability with a robust, midweight plate compactor. Since this all-rounder is reversible, and thus has a forward and reverse speed, a variety of tasks can be easily and quickly completed.
Compact sand, gravel and cohesive soils with this heavy compactor. Reversible plate compactors are mounted beneath the engine. Their design incorporates two sets of eccentric weights, compared to the single used on forward plates preventing them from being mounted ahead of the engine. Their vibrator housing is bolted to the bottom plate.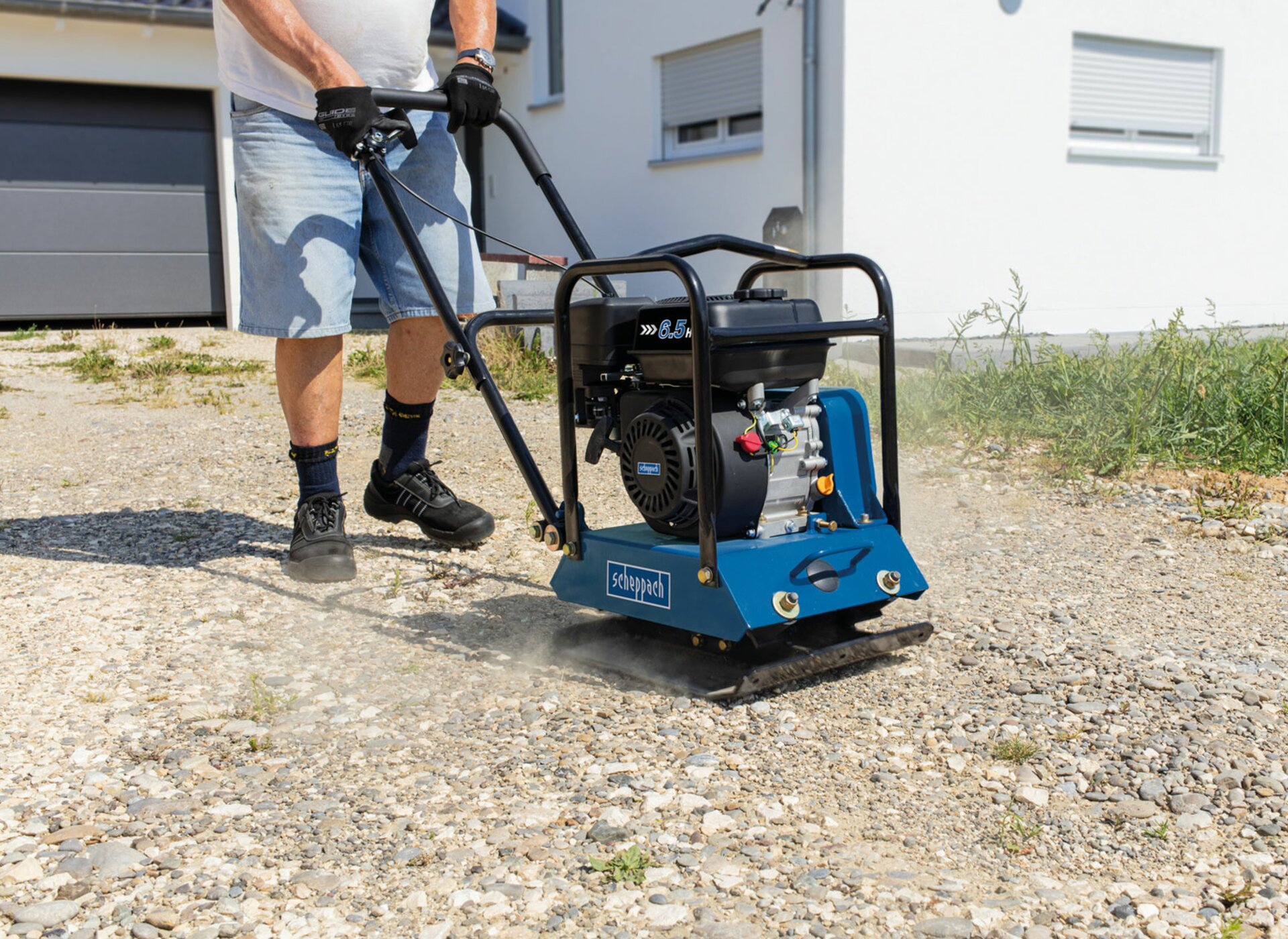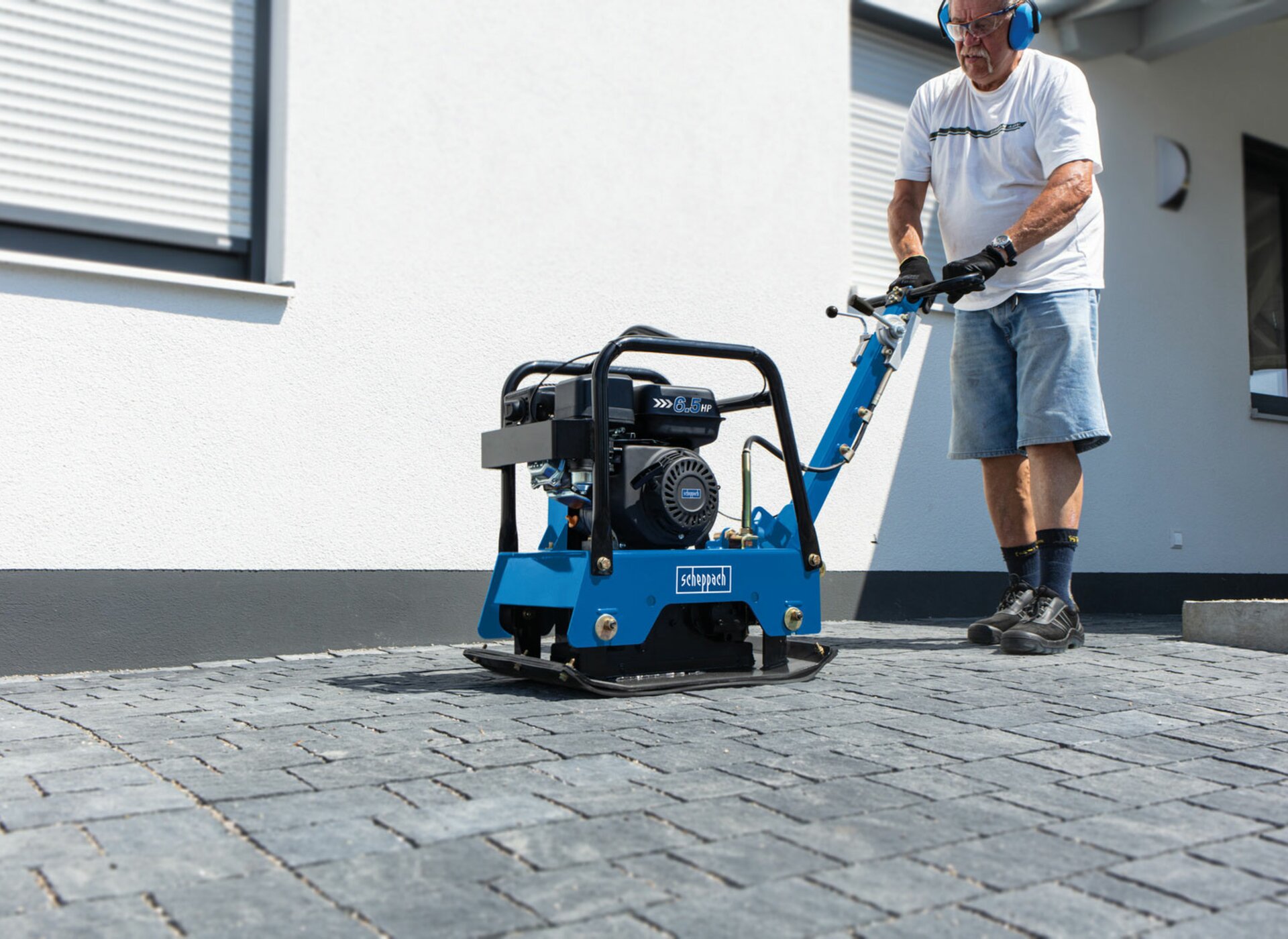 Our
customers'
favourites