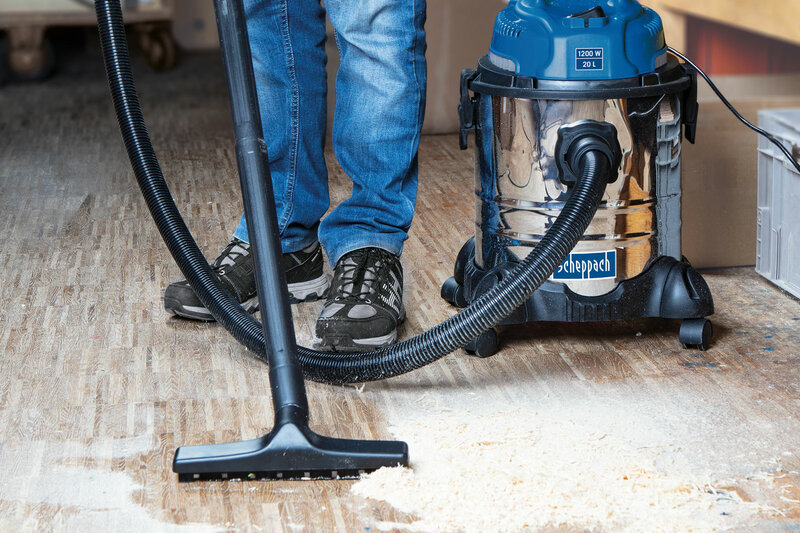 Clean work
When working with machines that generate a large amount of wood shavings in particular, such as planers or lathes, dust collectors with sufficient capacity and good suction are needed. But for smaller workshops or mobile use, Scheppach also has suitable vacuum cleaners. Whether small and saving space, with wheels, for occasional use or to deal with large amounts of wood shavings – scheppach dust extractors ensure that your workspace remains clean and that you have an unrestricted view of your workpiece.
For more neatness and cleanliness in the entire workshop, on the other hand, a wet and dry vacuum cleaner that is not connected to the machines but can be used flexibly is very suitable. This means sawdust and wood shavings can be removed quickly before they are carried out of the workshop and spread everywhere. For particularly large amounts or very fine dust, a vacuum cleaner with an integrated filtering function is a useful investment.
Anyone working wood machinery without a dust extractor is not only creating a great deal of mess but is also damaging his health. The Scheppach HD12 is the solution to both these problems providing sufficient air flow to deal with all dust problems. Ideal for the smaller workshop.
The scheppach ASP30 Wet-Dry Vacuum Cleaner provides Powerful, convenient cleaning performance. With its 3-Filter technology, even the finest dust is no problem. Because of its powerful 1600 W and 30 L capacity, the vacuum cleaner never lets you down. The built-in blower quickly moves dirt and debris from hard-to-reach areas.
The ASP30-0ES is an all-rounder meeting the demands of pros, diyers and homeowners. The 30 l stainless steel drum construction covers heavy duty requirements. With its powerful 1400 W combined with the automatic switch, the workshop vacuum is a reliable assistant in many of the tasks in the workshop or on the construction site. The 4.5 m power cord and 3 m suction hose give the ASP30-OES a respectable working radius. The lightweight unit, with top handle, castor feet and accessory storage is easily moveable.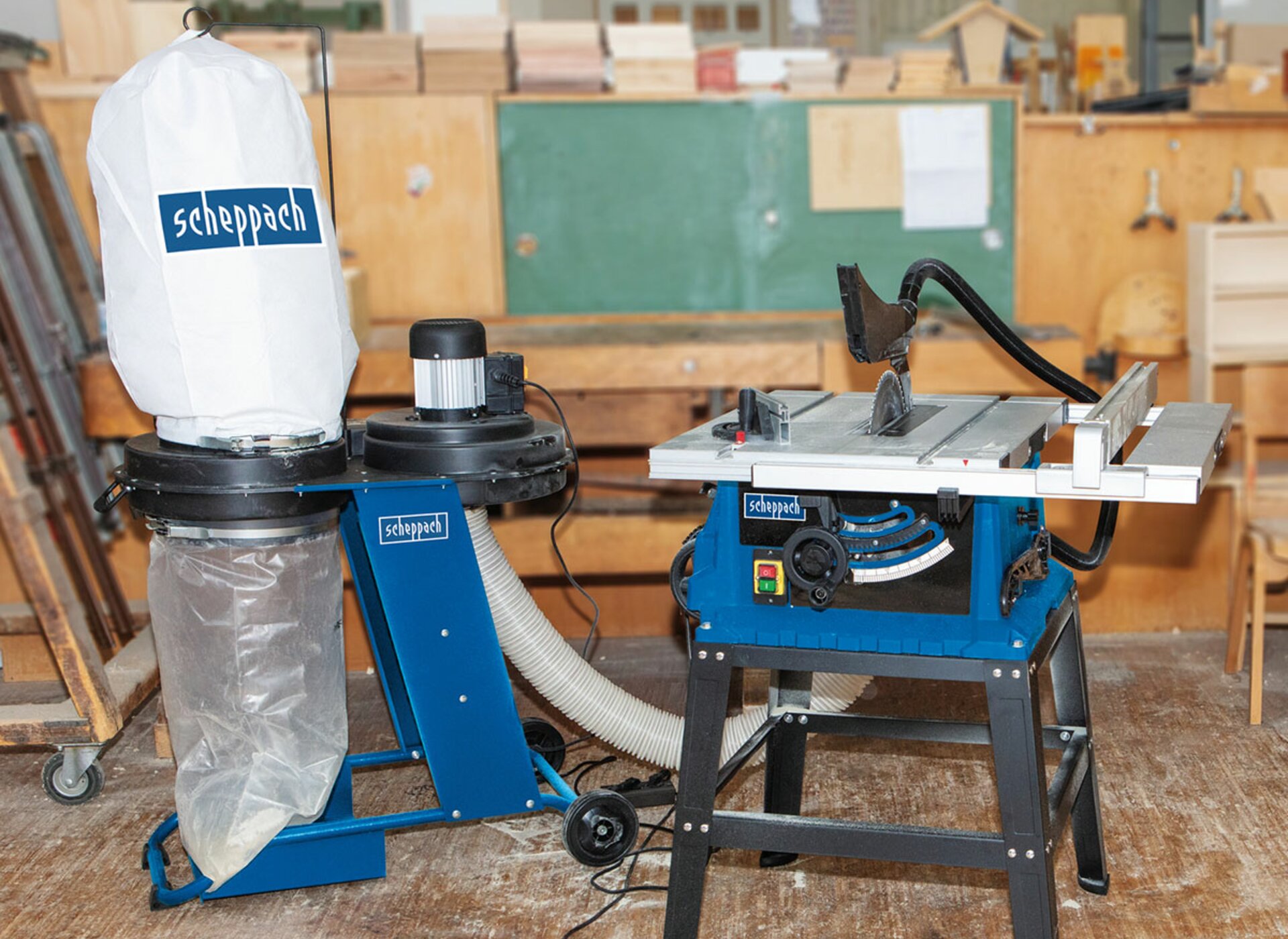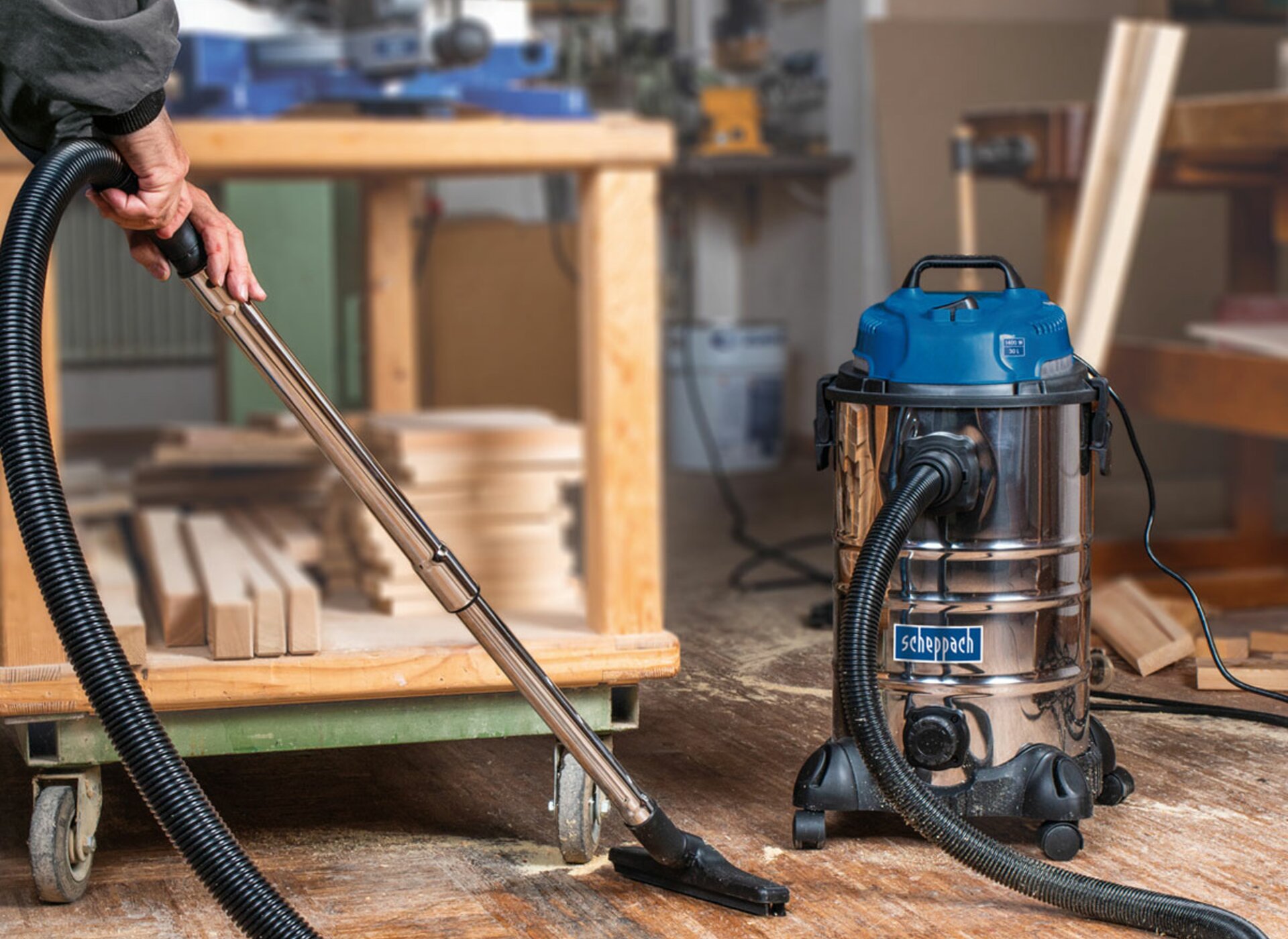 Our
customers'
favourites