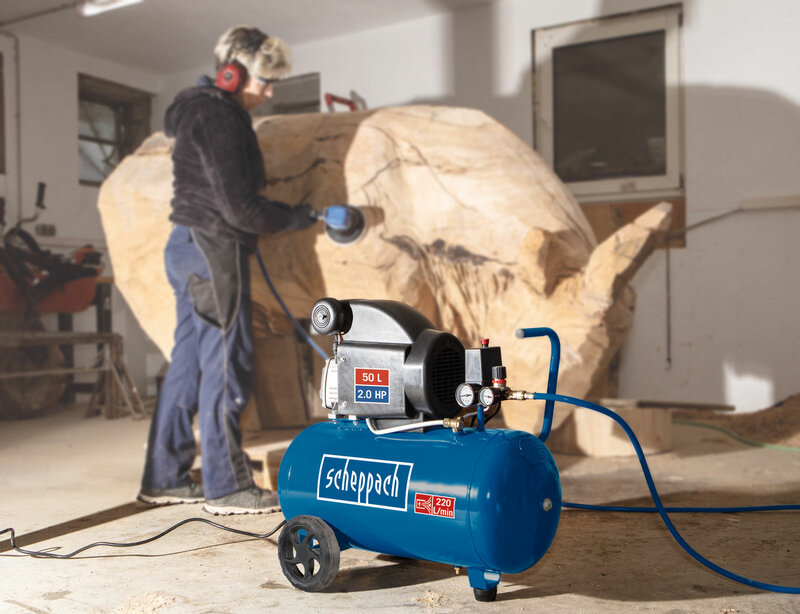 The right compressor
When choosing a suitable compressor, you should ask yourself some questions in advance: What will the compressor mainly be used for? Which tools will be connected to it? Will I connect more than one tool at any one time so I don't have to swap them frequently? How much air output is needed? Do I need a particularly large tank to operate a specific tool or so the compressor doesn't come on so often to refill the air tank? How high does the working pressure need to be? Does the compressor have to be portable because I want to use it in my apartment or on a boat? Does the unit need to be particularly lightweight, low-maintenance, oil-free or quiet? How much space do I have to store the compressor?
The Scheppach compressor family has the right answer to all these questions. We have a suitable compressor for every requirement.
Power up pneumatic nailers, impact wrenches, ratchets and more with this air compressor from scheppach. It delivers enough air power to tackle all nailing jobs and works with most moderate air-tool applications.
Make light work of landscaping and on-site digging with the new scheppach Aero2 Spade. Ideal for landscapers, home owners, and light industrial building site users. Multi-application use with included tools.
A magnificent little workhorse at an incredible price! This innovative compressor from scheppach is a must have tool for every home and small workshop.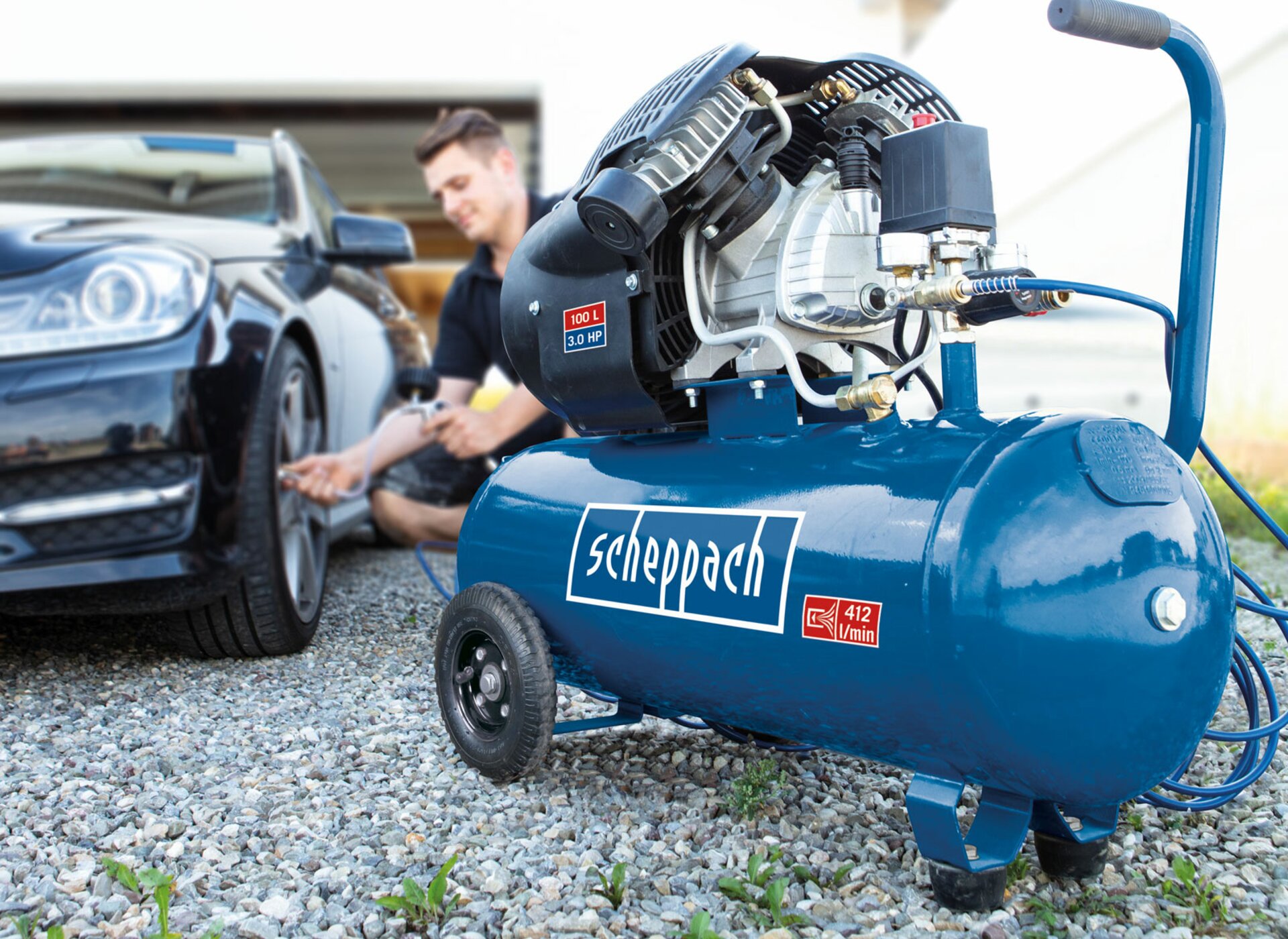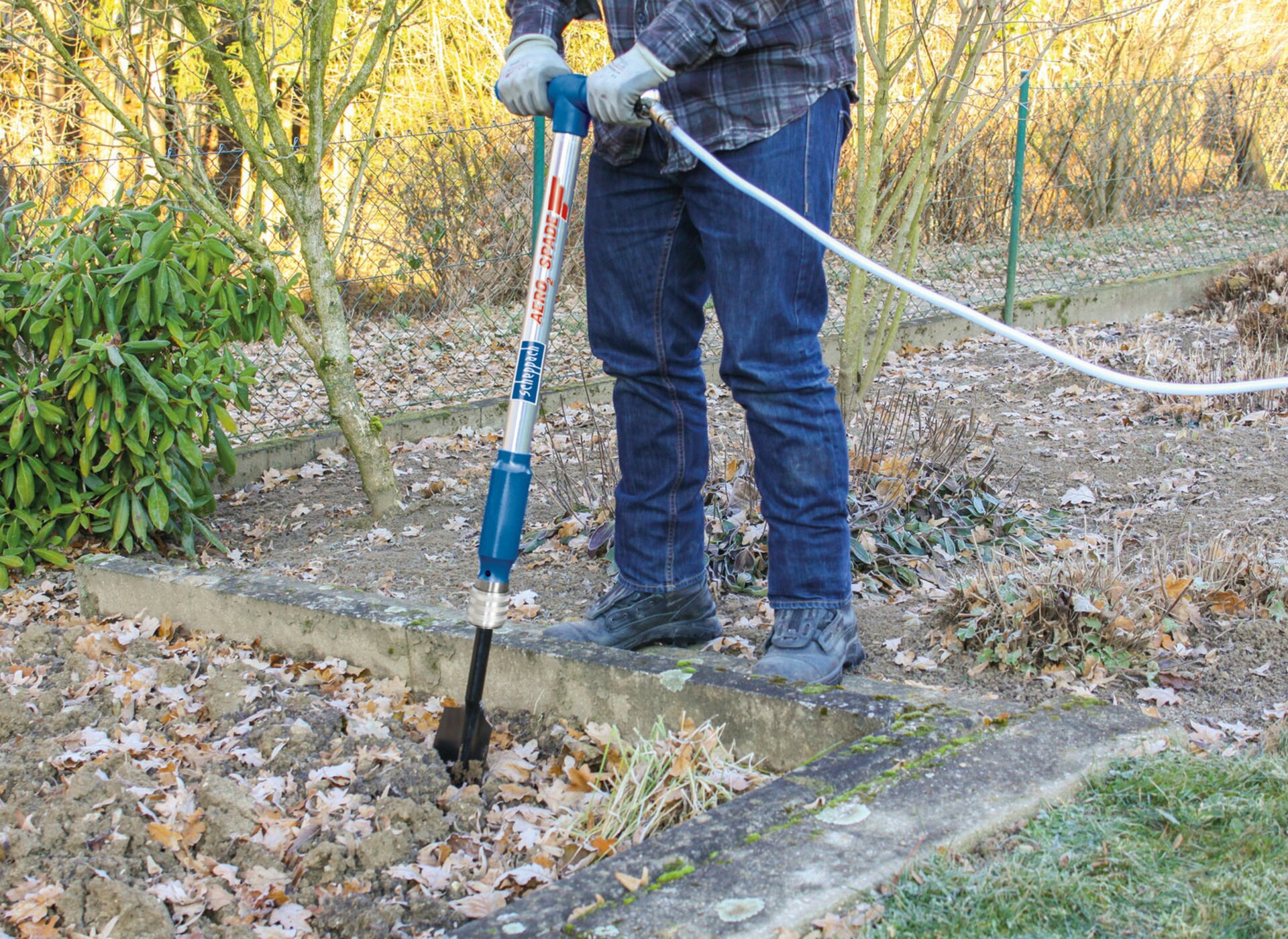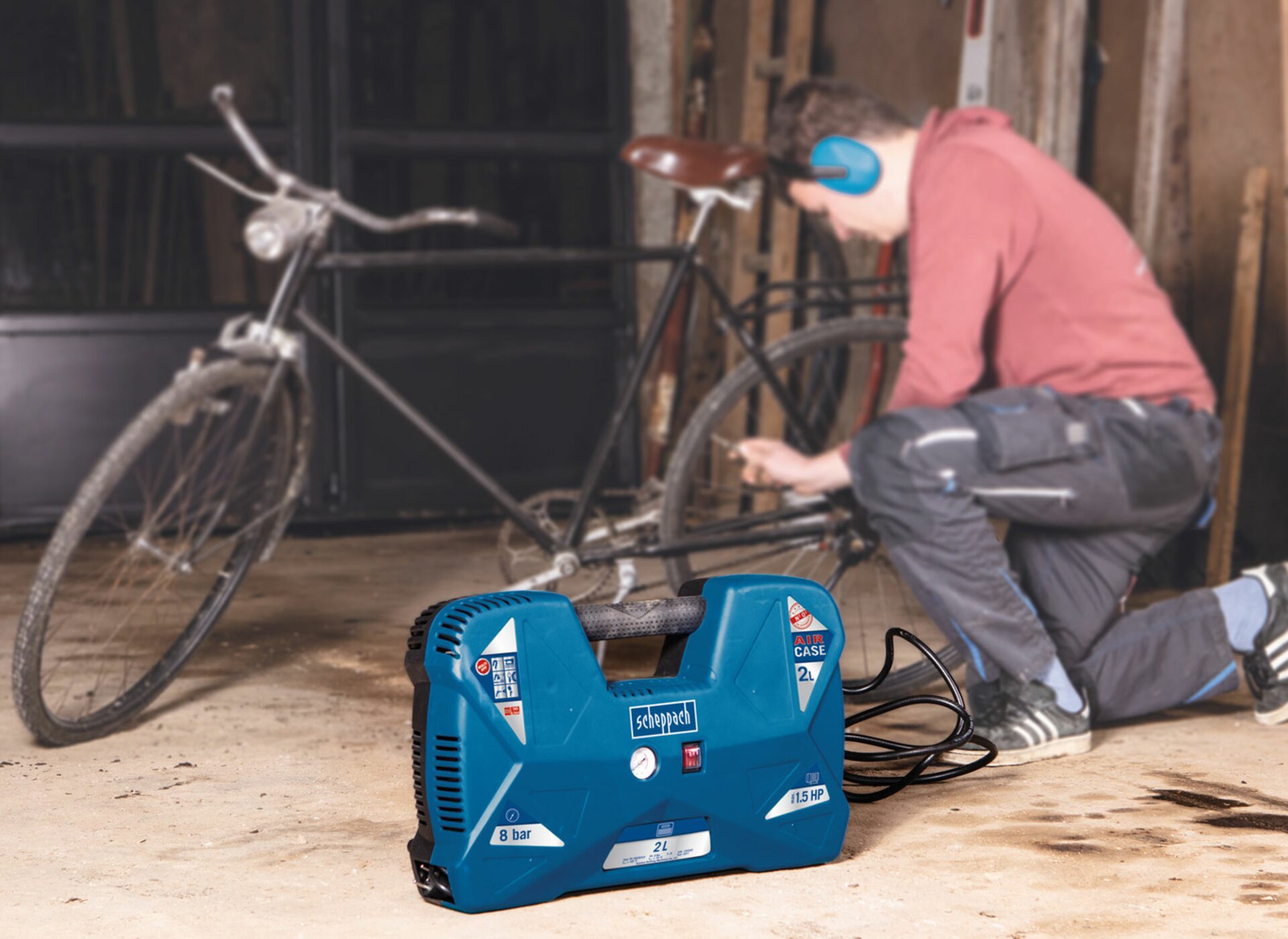 Our
customers'
favourites