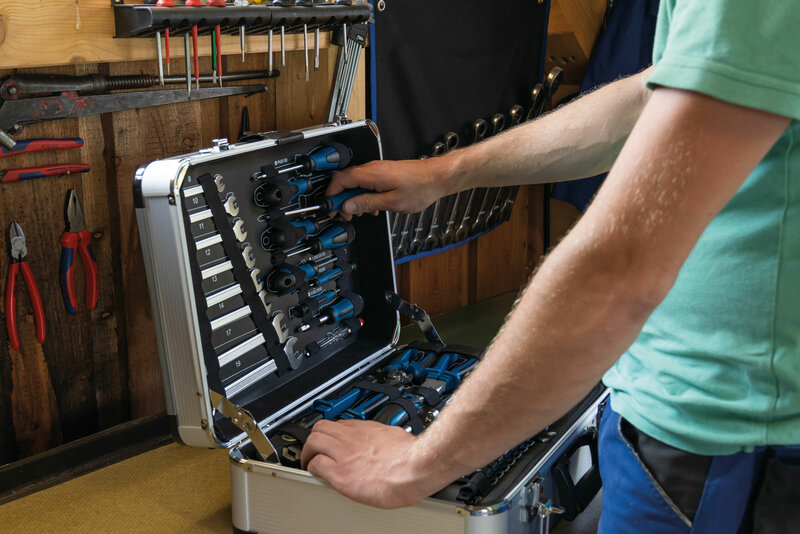 Perfectly stowed away and always at hand
In a workshop, a trolley with sufficient load capacity will keep everything in order. So you always have the right tool at hand, Scheppach workshop trolleys feature smooth-running wheels with a locking function. In this way, in a large workshop, you can take all your tools at the same time to where you are working. It saves you from having to go back and forth through your workshop to find the right spanner or fetch another pair of pliers. For smaller workshops, too, a trolley is a useful purchase – well-organised and stowed away without requiring much space, the basic tool equipment is perfectly looked after in a workshop trolley. The integrated lock will make it hard for thieves to steal valuable tools.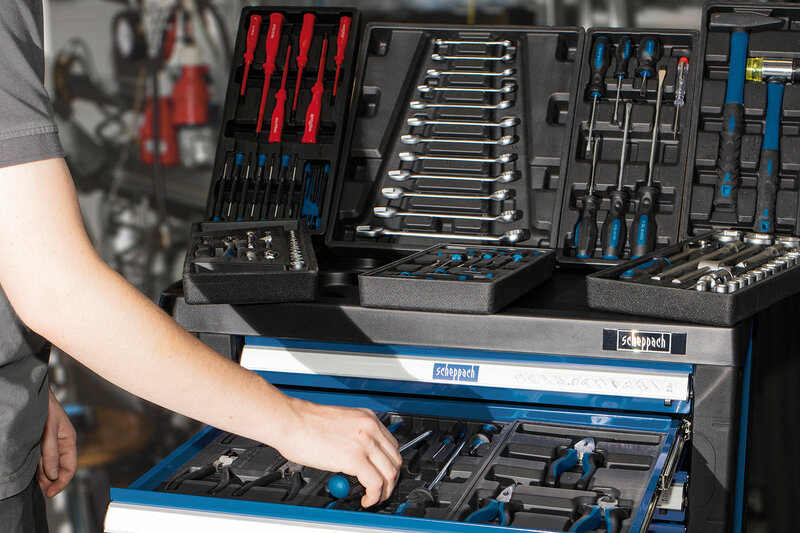 Mobile workshop
Those who regularly potter about and carry out repairs or decorating work on, in and outside their home will quickly learn to appreciate a well-equipped tool box. After all, there is nothing more annoying while working than constantly having to go back to the workshop to collect a tool you need. For DIY experts without sufficient space for their own workshop, too, a tool box is the perfect solution to be able to carry out minor repair works by themselves. A tool box of this kind can be stored in any cupboard without requiring much space so it's always at hand when needed.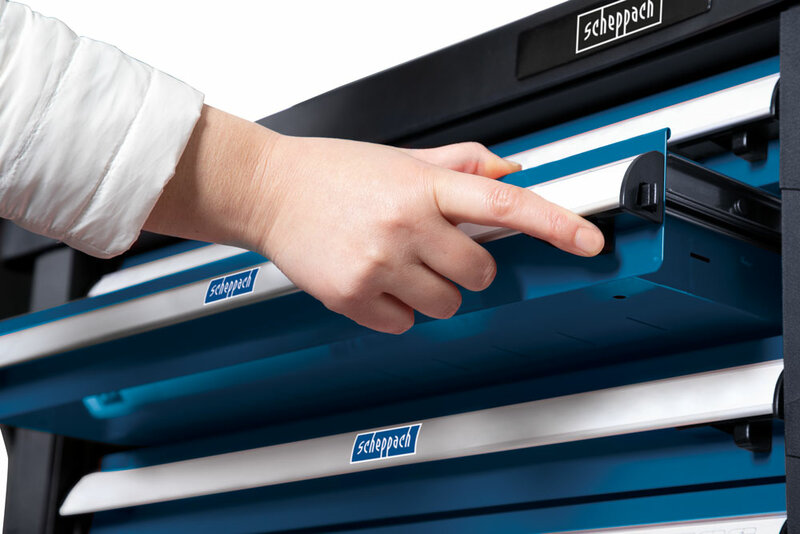 In addition to a lot of space on the inside, workshop trolleys also offer a generous storage area on top with additional mountings and grooves for screws and small parts so you can safely put down tools you need frequently. This makes them even more easily accessible without having to open drawers or losing space in the workshop by having drawers open.
Always get the right tool. The Scheppach TW1000 Roller Cabinet is a fully loaded Workshop on wheels. The solid and durable roller cabinet comes equipped with a 263 piece tool set. Every tool has its own, perfectly fitted space and therefore is always easy to find. The 4 Large wheels with two castors and integrated Brake make the cabinet easy to move. The cabinet's large top shelf allows safe storage of oftenused tools.
The tool kit TB150 from Scheppach is the best solution for all do-it-yourselfers either lacking space for a workshop or looking for a tool case readily at hand for repairs around the house. The tool set consists of 101 pieces, offering all essential tools for household use from hammer to water pump pliers.
Perfectly equipped for every project with the combination set consisting of battery impact drill and matching tool box. With Scheppach's mobile workshop, you always have a clear view and the right tool at hand at all times. The included set of two 2.0 Ah rechargeable batteries and the associated quick charger makes efficient work a daily occurrence.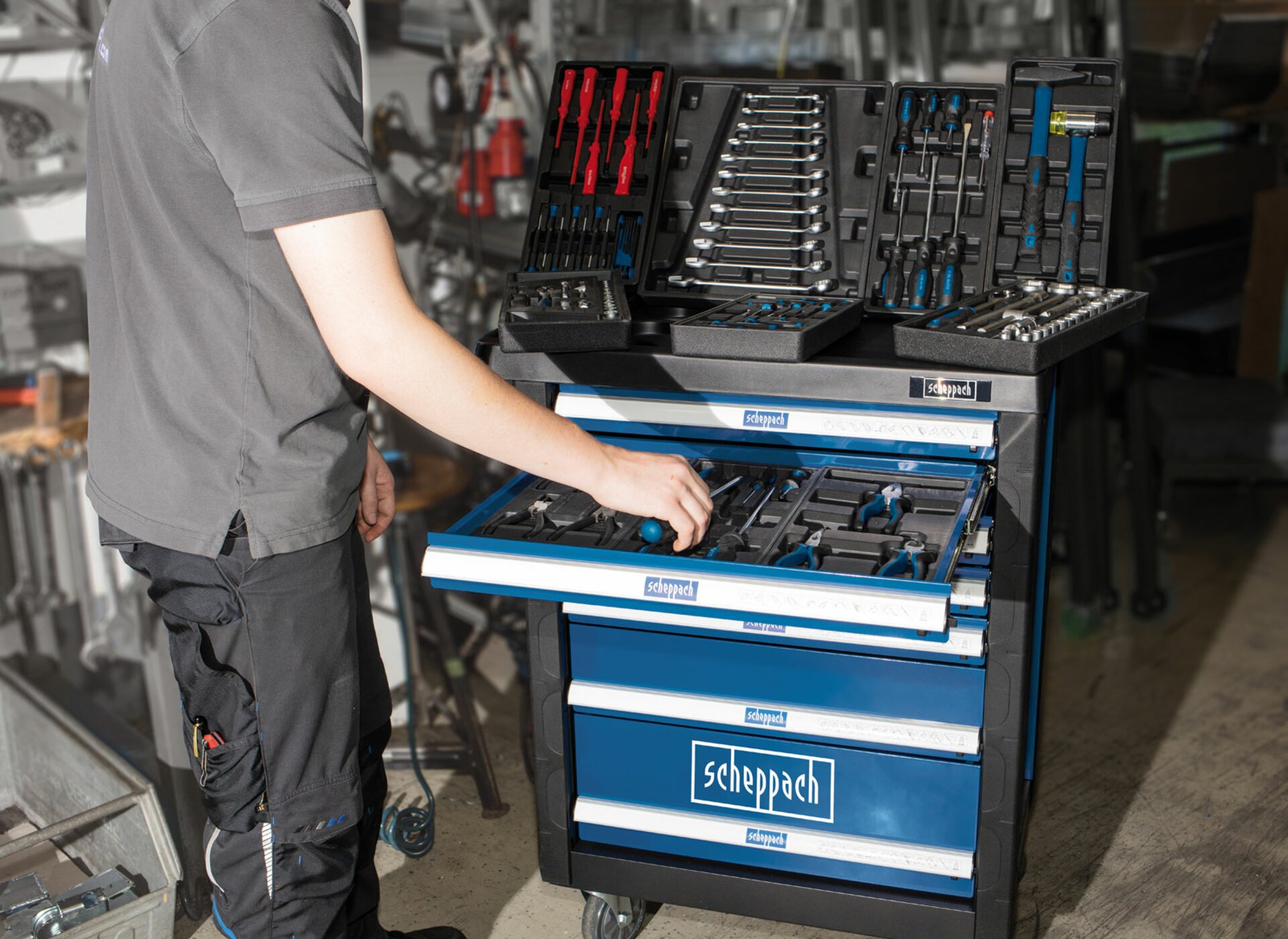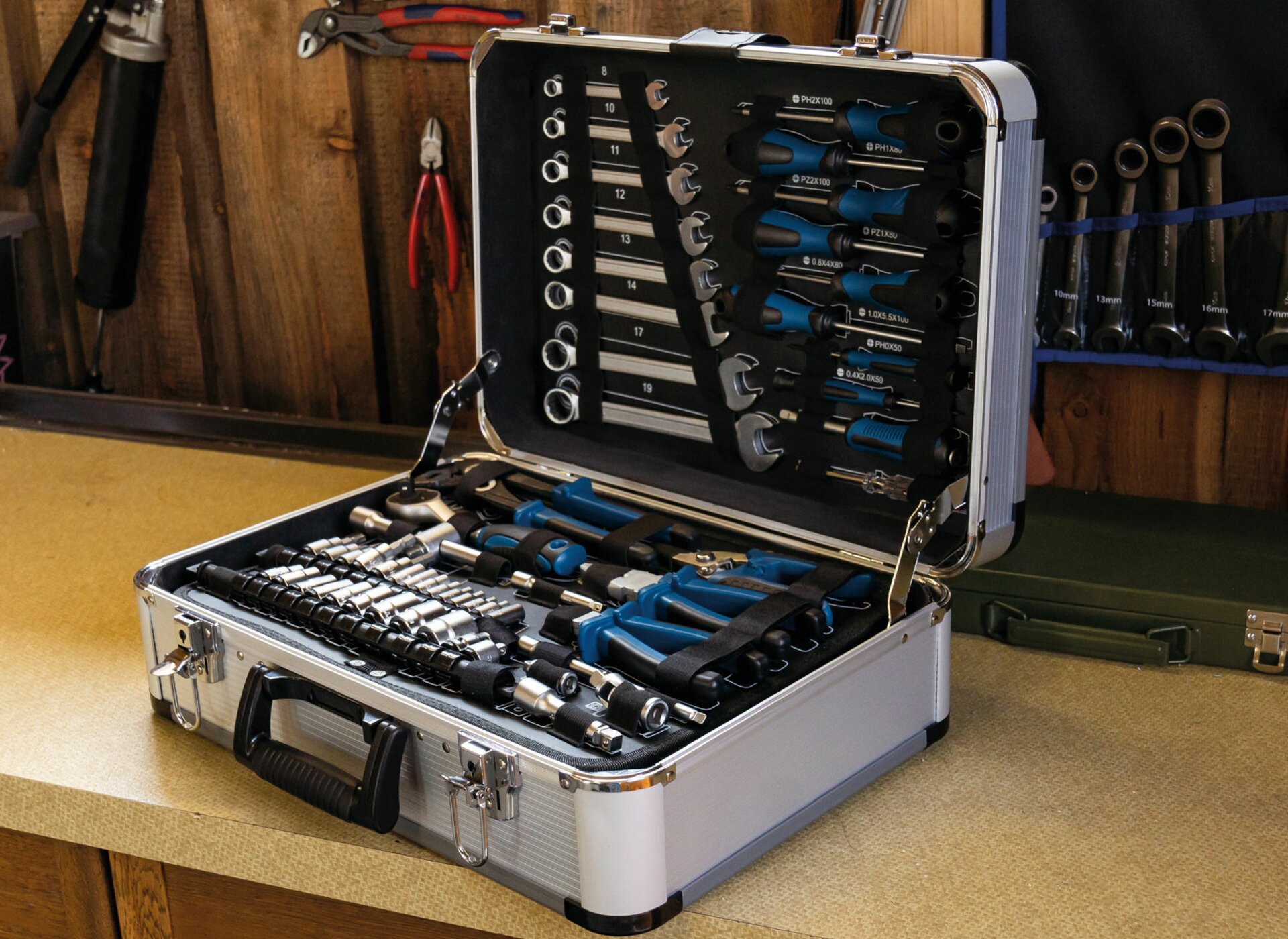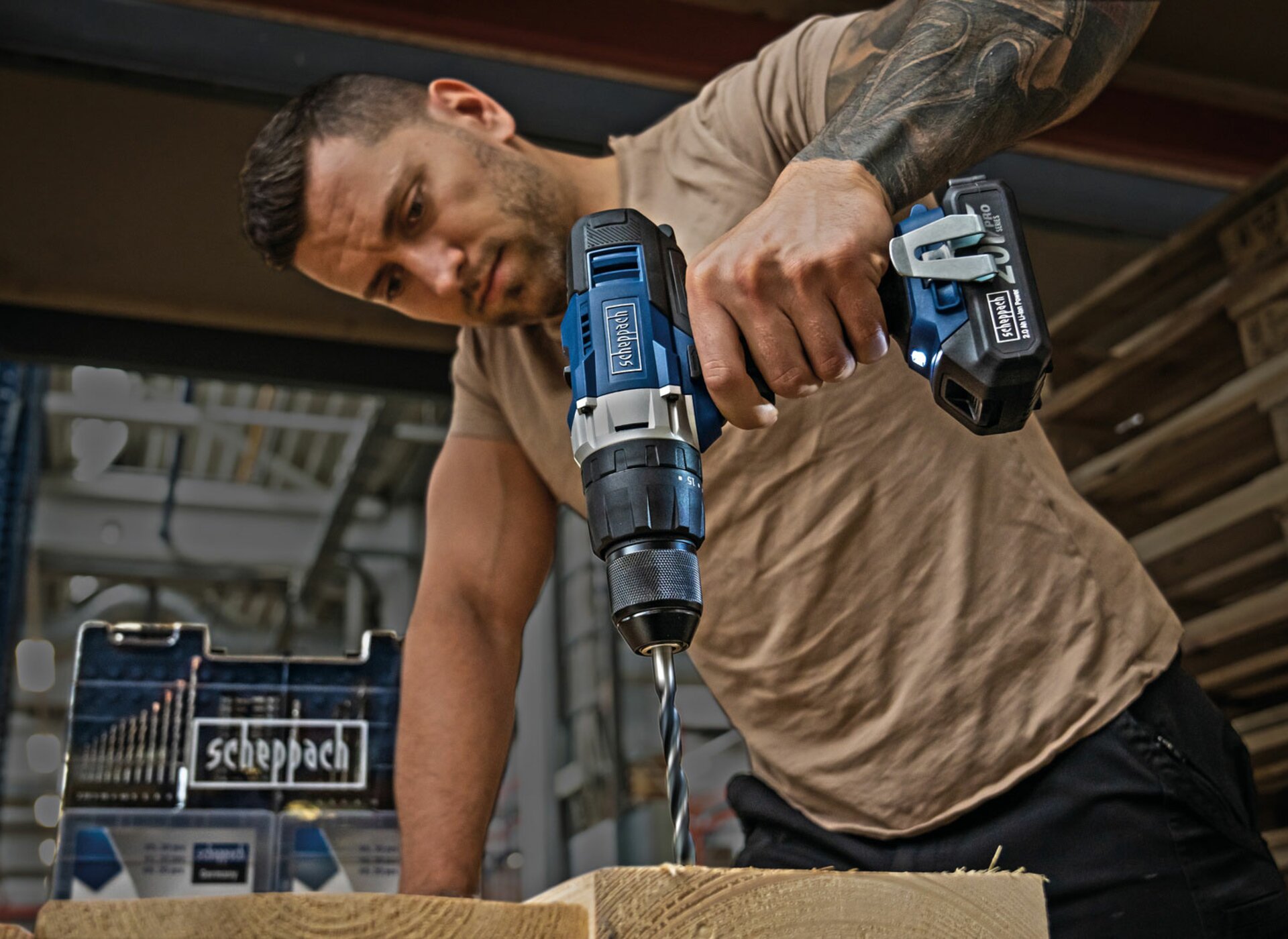 Our
customers'
favourites