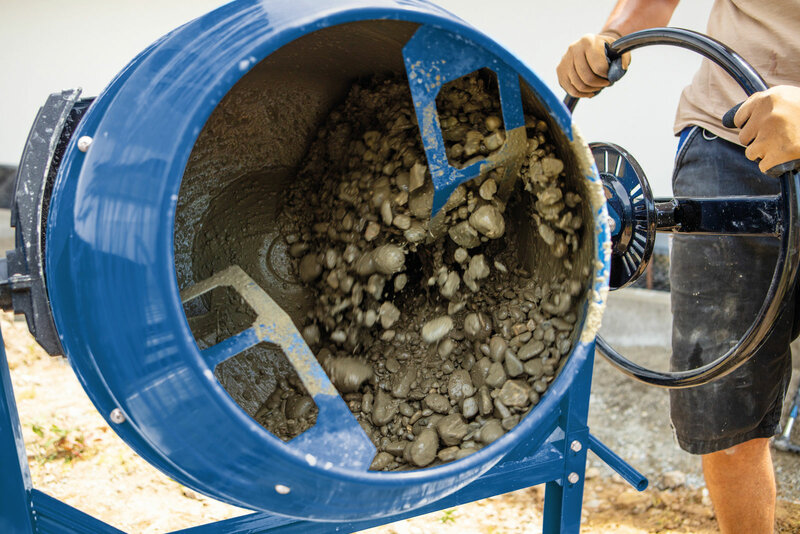 Perfect mixing results
For small, medium and large building projects, we have the right concrete mixers and hand mixers for you. The robust, powerful and transportable tools with high-performance motors will always supply enough output for thick materials, too. This will provide you with perfect, even mixing results with little effort.
The Scheppach PM1600 paddle mixer has a 1600 W motor for different mixing jobs like, paint – plaster – dry materials etc. Thanks to the variable-speed control, you can easily match the speed to the task at hand.
Scheppach MIX160 or MIX180 concrete mixers are designed for building site durability offering that bigger output of perfectly mixed concrete. They have all the design Features necessary for the general builder.
The Scheppach PM1800D offers twin paddles and a strong 1800 watt motor for heavy-duty mixing jobs. it mixes even viscous materials thoroughly and effortlessly.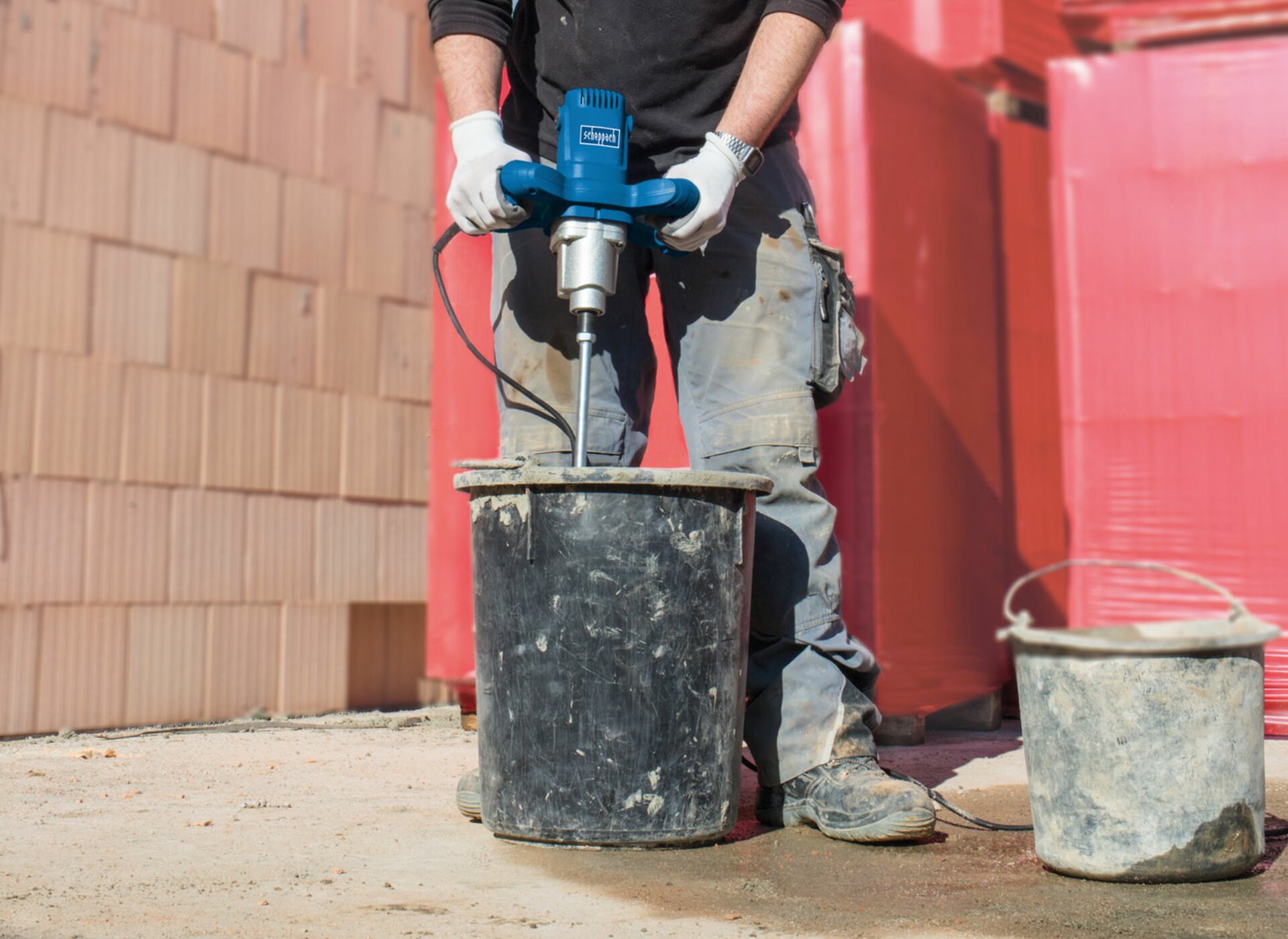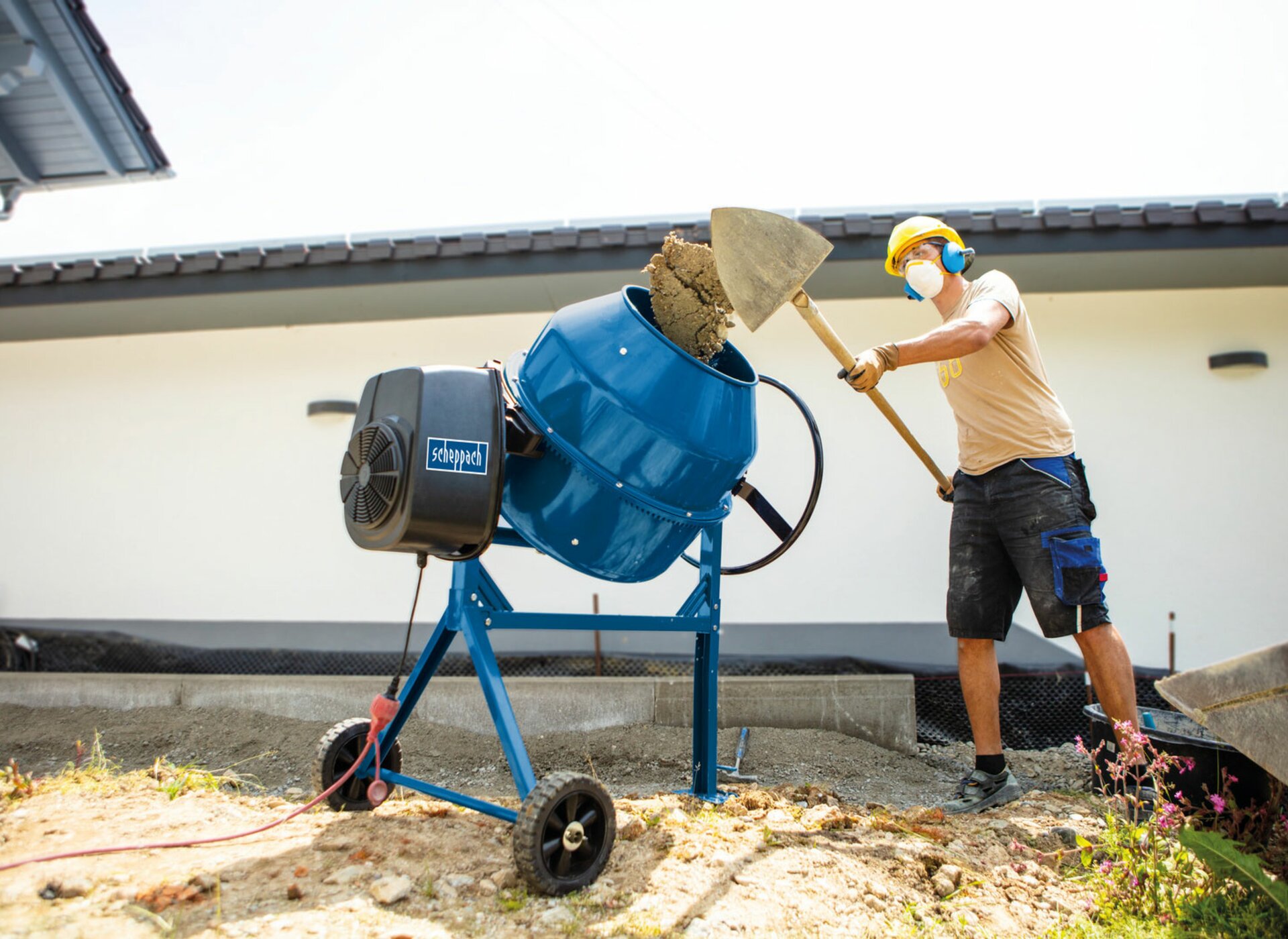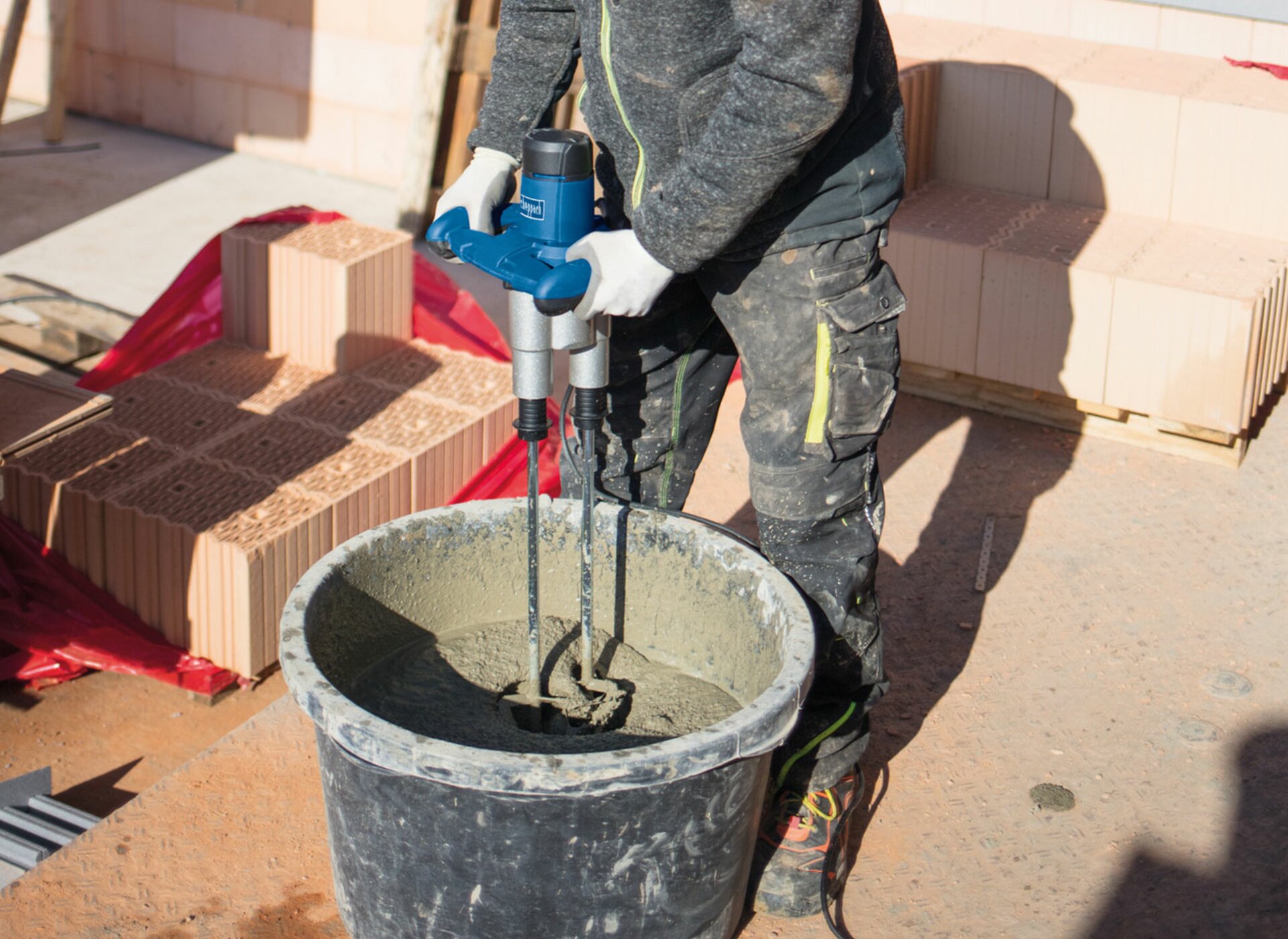 Our
customers'
favourites