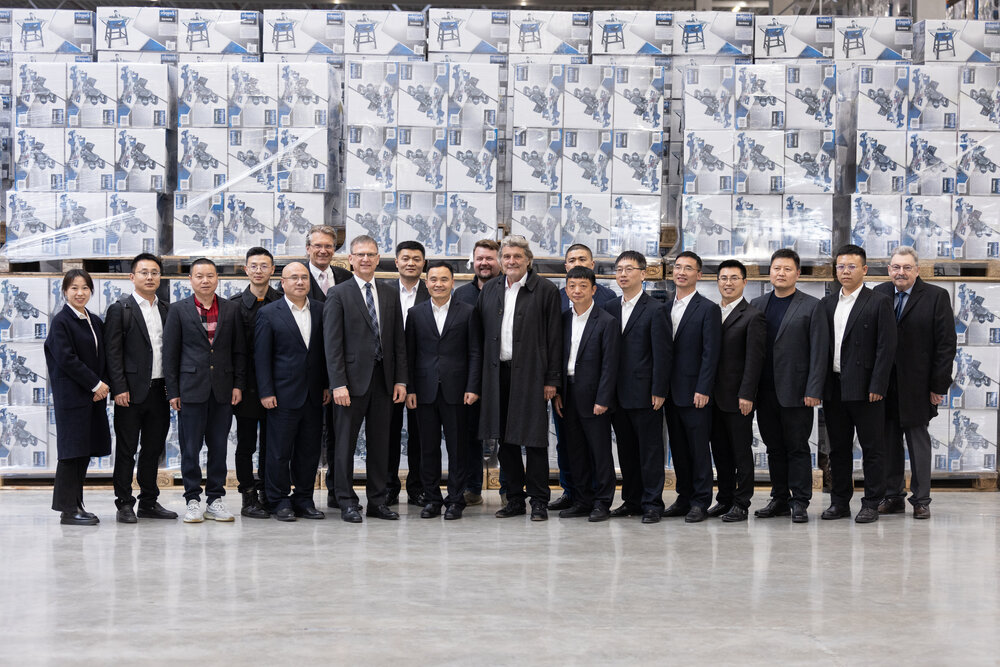 The Mayor of Dongyang visits Scheppach GmbH with his trade delegation
As part of a trip through Europe lasting several days, a Chinese trade delegation visited Scheppach GmbH in April this year. The delegation consisting of 16 participants is from Dongyang, a city with over a million inhabitants in the economically strong province of Zheijiang. The trip was initiated by Dongyang's Mayor HUANG Sheng Ke. He came with six senior staff from the city's administration and eight from companies in the region. This included a long-term business partner of Scheppach, Mr Wang Ji. His company produces machines for the global market and is the Scheppach Group's biggest supplier.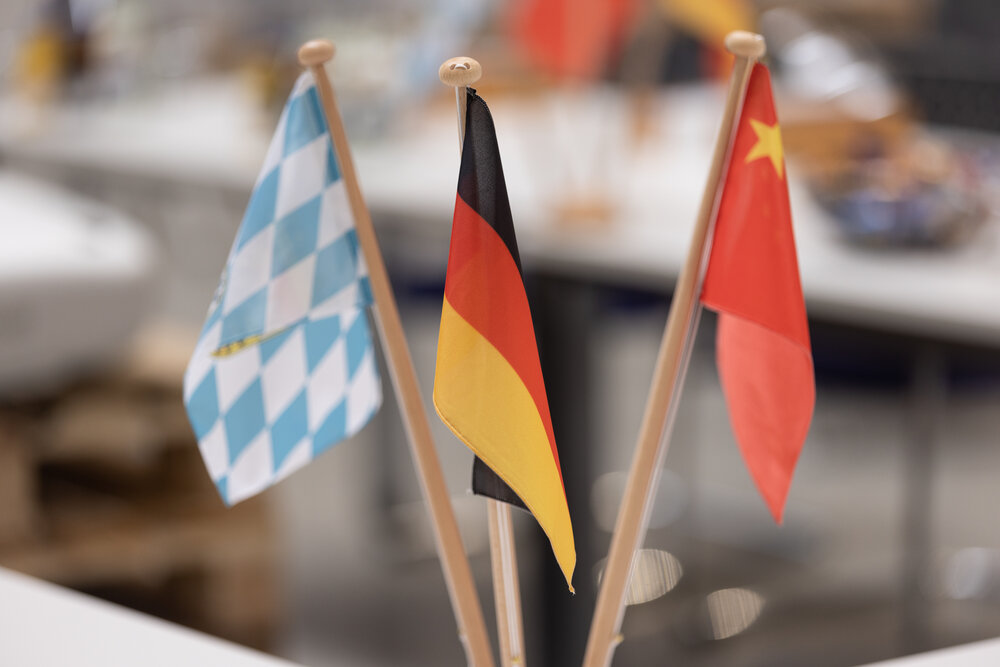 Before visiting Ichenhausen in Bavaria, the travelling party had been to "Bau" in Munich, the world's leading trade fair for architecture, materials and systems. The managers in this party are from different economic sectors, including construction, mechanical engineering and textiles. During their trip, they visited various customers in Germany and other countries in Europe as well as trade fairs.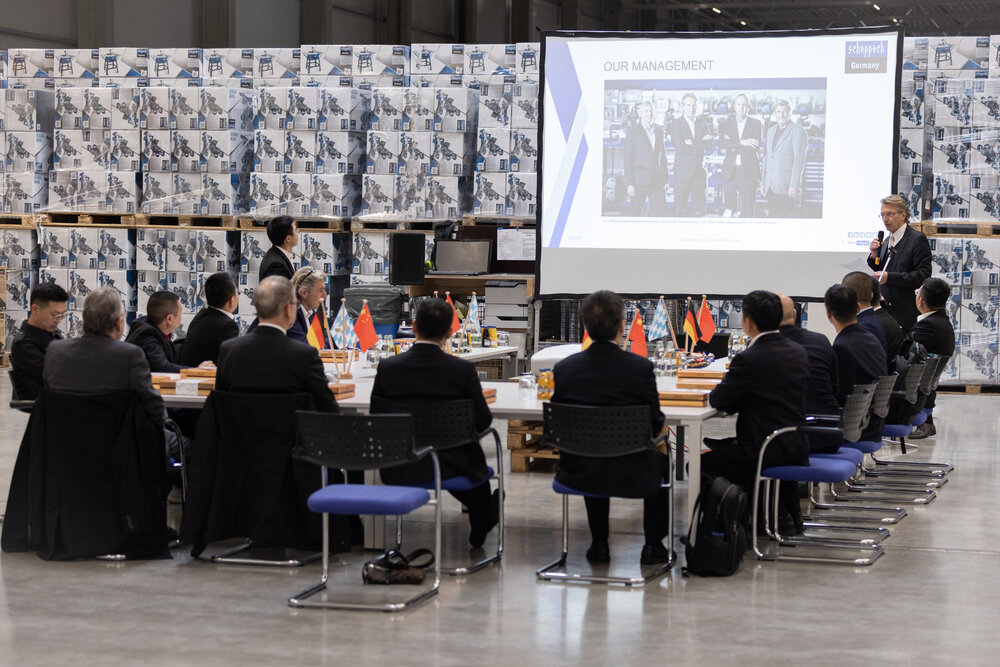 Scheppach welcomed the delegation in the new logistics centre at the company's premises in Günzburg. Ernst Pfaff, owner, and Stephan W. Müller, Managing Director of the Scheppach Group, explained the history of the group of companies to their guests, with its extraordinary growth over the past few years. Subsequently, the visitors were welcomed in the historic ballroom of the town of Ichenhausen by the First Mayor Robert Strobel and Artur Kehrle, economic consultant for the town council.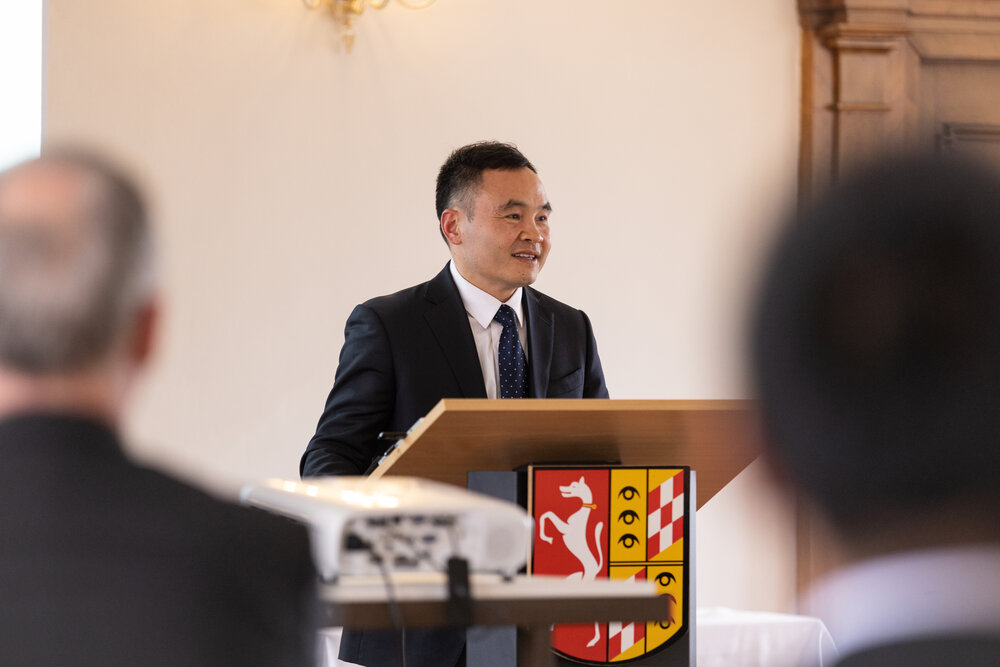 It was an interesting, informative and friendly meeting initiated by Scheppach's Managing Director, Stephan W. Müller. In his presentation, Mayor Robert Strobel described, for example, the long history of the town of Ichenhausen, Bavarian and Swabian traditions as well as the way of life and the joie de vivre of the region's citizens. The Chinese Mayor was impressed and fascinated by the town's numerous celebrations and festivities in particular. Then, Major HUANG Sheng Ke talked about his home Dongyang with about 1.1 million inhabitants, one of China's 100 economically most successful cities.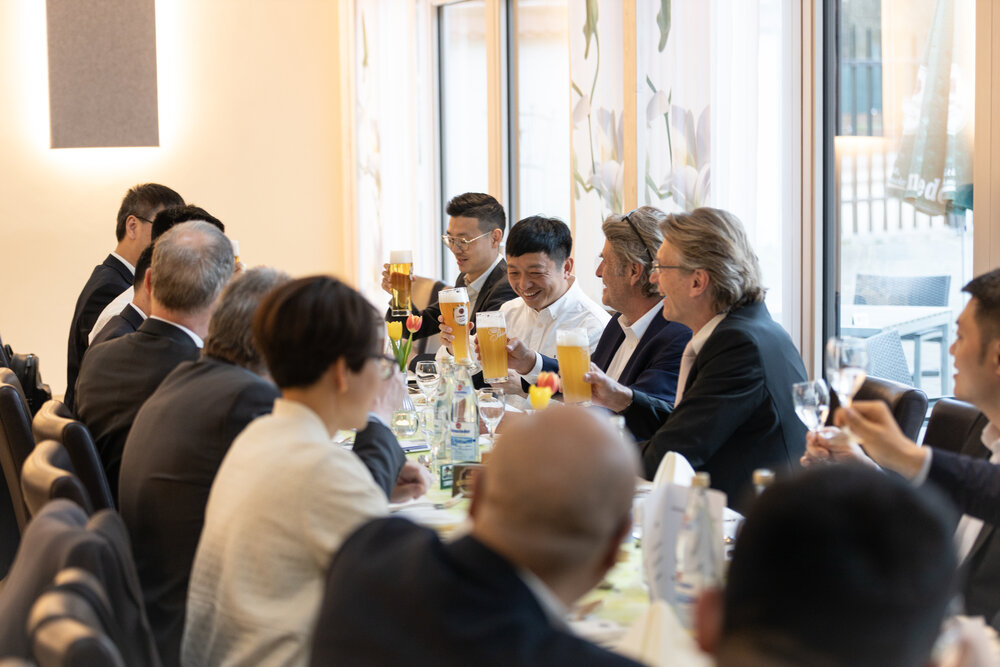 To conclude an exciting day for all those involved, the group went to Autenried brewery restaurant. This perfectly rounded off the afternoon together with Swabian Wedding Soup, fried beef and onions in gravy and Bavarian beer. "Today, we made a lasting positive impression on our guests, thus intensifying economic relations with China, an important region for Scheppach," said Stephan W. Müller.