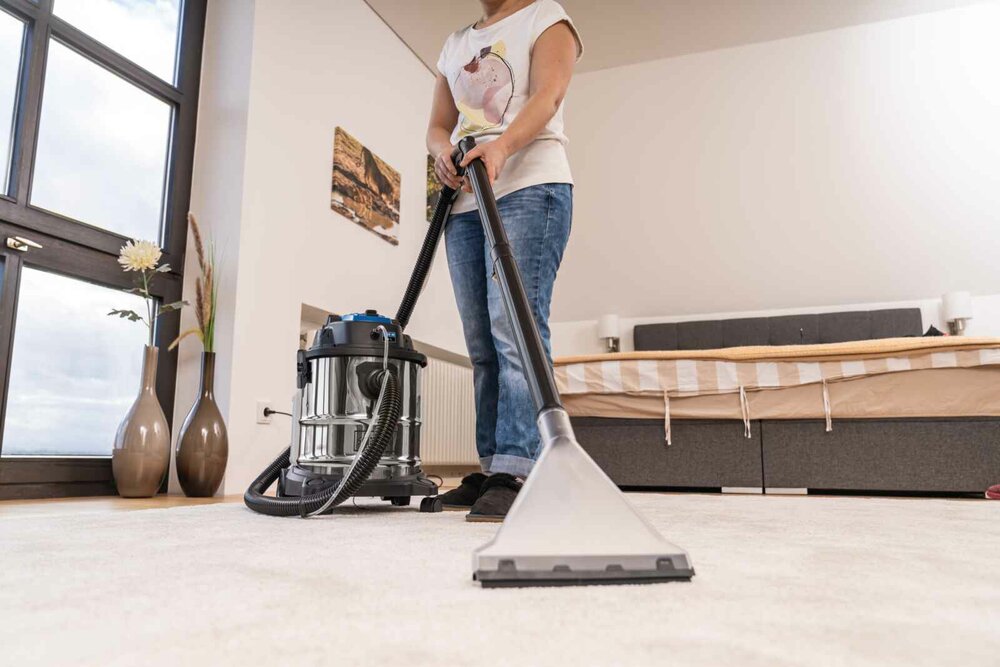 Deep-clean with Scheppach's SprayVac20 spray and wash vacuum cleaner
Deep-cleaning carpets, upholstery or car seats – Scheppach's SprayVac20 spray and wash vacuum cleaner has flexible uses. Additionally, the practical vacuum cleaner can also be used as a wet and dry vacuum cleaner in the house, garage or craft room. The vacuum cleaner has five functions: dry vacuum cleaning, wet vacuum cleaning, spraying, air-blow function and filter cleaning.
The work area to be cleaned is sprayed and the dirty water extracted in the same process step. The cleaned areas then dry particularly effectively and quickly. Easily switch between the spraying and vacuuming functions by pressing a button. Thanks to the integrated air-blow function, even inaccessible areas can be cleaned without problems.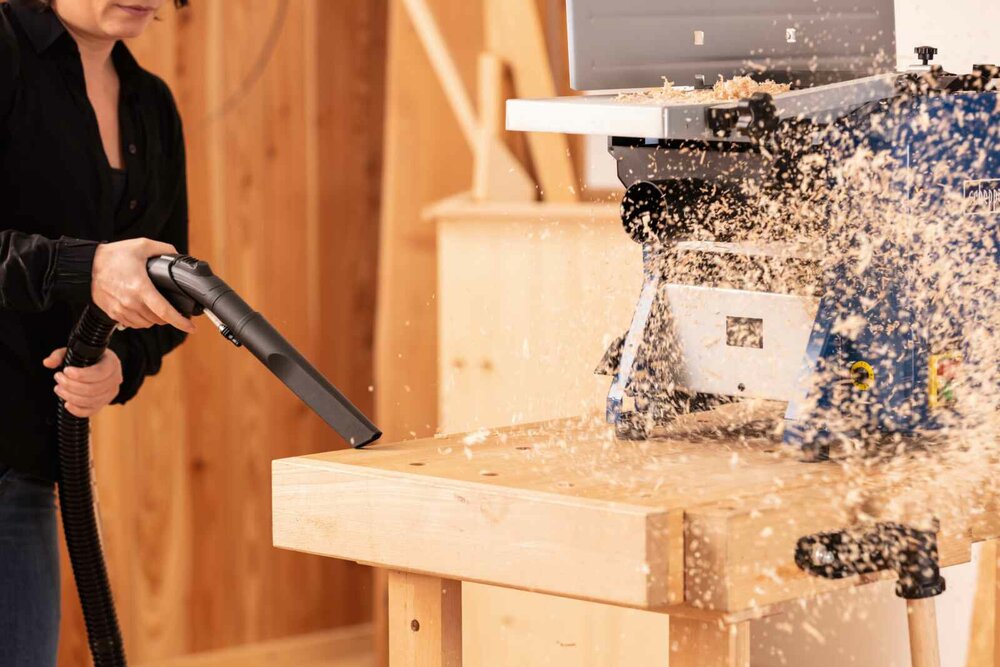 The powerful 1600 W motor and maximum vacuuming performance of 20 kPa ensure great results. The shock-proof, removable water and cleaning tank holds 3.5 litres and makes filling and emptying easy. The dirty water is collected in a separate, rust-proof 20 litre container.
The vacuum cleaner features a 2 metre plastic hose and a cable length of 7.5 metres, ensuring an extra large work radius. Thanks to the foldable handle and four smooth-running wheels, the vacuum cleaner is easy to transport. The comprehensive delivery contents include upholstery and carpet washing brushes, a 20 cm flat nozzle, sofa nozzle and wet/dry floor nozzle. You will also be supplied with 2 plastic tubes with a length of 45 cm each and different filters (folded filter, paper filter, foam filter).