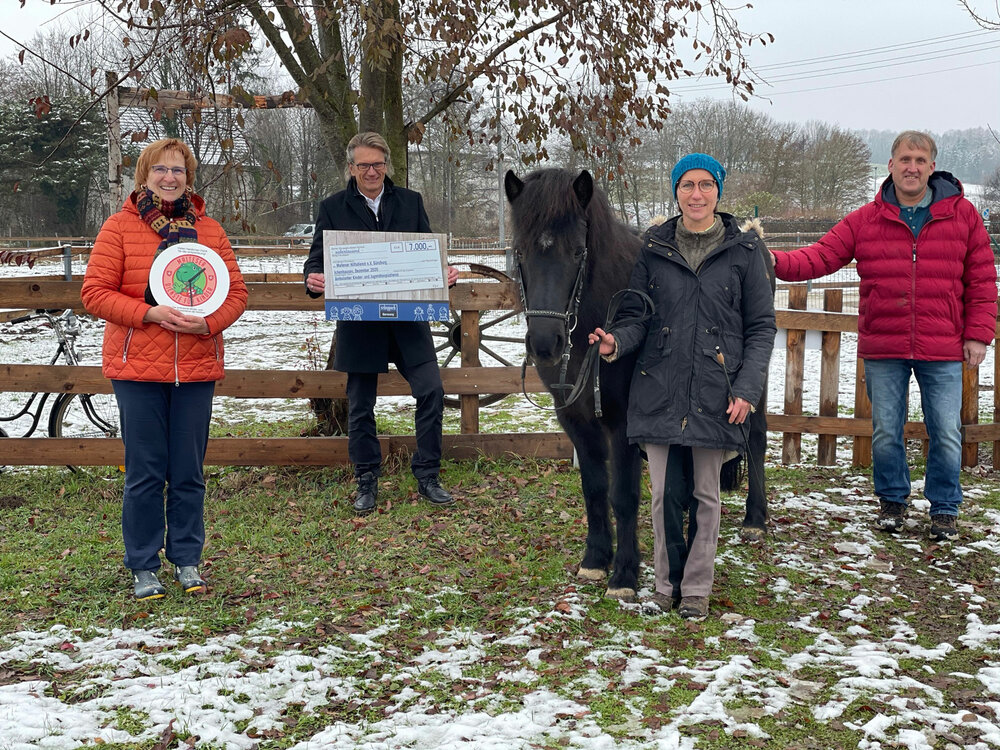 Icelandic horses from the naturalistic "Seelengrübchen" farm in Glött play a pivotal role for this project. As do the owners Erwin Reitmeier and Christine Strasser-Harr. The married couple is highly committed to its voluntary work for the Children's and Youth Hospice Service and has initiated this co-operation with animal-supported companionship for seriously ill children and young people, their siblings as well as children saying goodbye at the Malteser Children's and Youth Hospice Service Günzburg.
"Happiness on this earth can be found on the back of horses," as the saying goes. The children can have this feeling of happiness when the horse is moving under them and helps them to find their balance, rebuild trust, unlock emotional barriers and show courage.
scheppach has been regularly supporting various projects and initiatives for many years. The symbolic hand-over of the cheque took place in just a small group of people: from left to right - Sylvia-Maria Braunwarth (Malteser), Stephan Müller (Managing Director, scheppach),Christine Strasser-Harr, Erwin Reitmeier (Founders of Seelengrübchen).