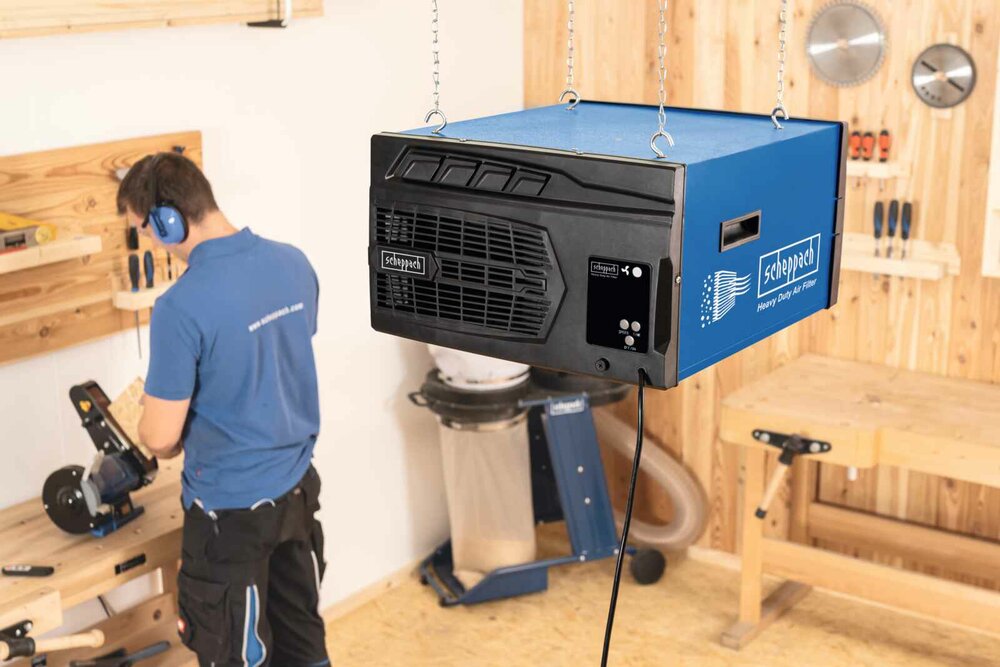 scheppach's air filter ensures clean air in your workshop
During sawing, milling, sanding or drilling, hazardous wood dust is created that cannot be completely removed even by powerful extraction systems. In addition to conventional dust extraction units, an air filter - that continuously cleans the air while work is ongoing - can therefore be a useful supplement to workshop equipment. The scheppach Heavy Duty Air Filter HDA-14 removes hazardous suspended matter up to a particle size of 1 µm from the air, thus ensuring a clean environment. The additional pre-filter removes dust as well as particulates and aerosols from the air.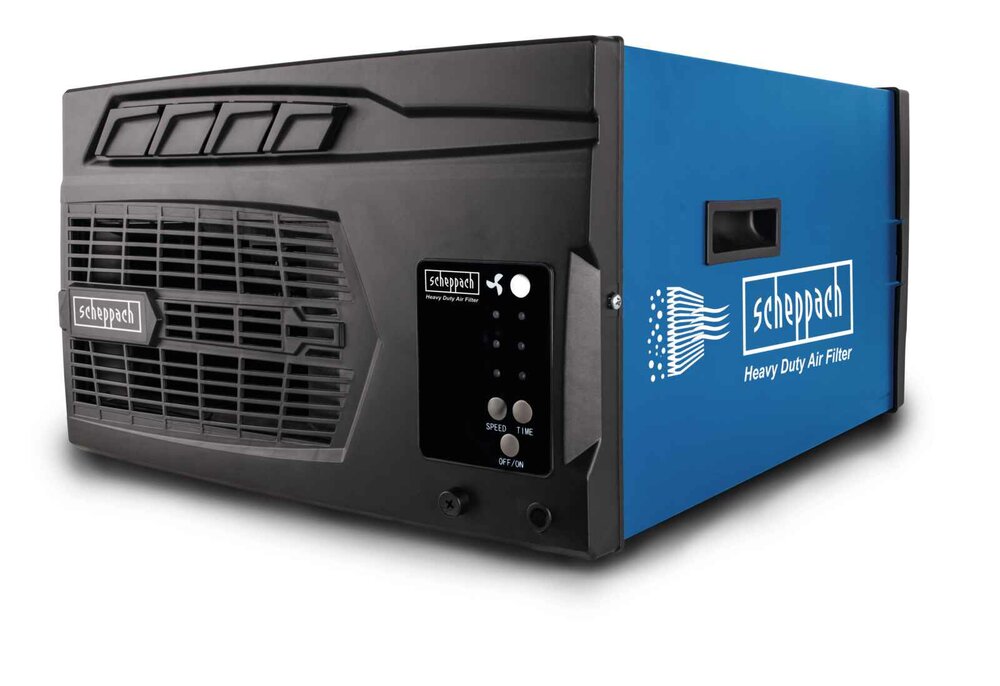 The space-saving, suspended installation under the workshop's ceiling is particularly convenient: the air filter can be in constant operation without being noticed while the workshop is in use, and without taking up valuable work space. Thanks to its remote control, the air filter can be controlled conveniently from up to 10 m. scheppach's HDA-14 is suitable for workshops up to 400 m2.
Depending on the amount of dust and the room size, three speeds can be selected. At the lowest level, the air volume flow is 600 m³/h, at the highest level 740 m³/h. Additionally, the air filter is pleasantly quiet at a maximum of 60 dB at the highest level. The energy-saving 110 Watt motor provides sufficient power. A timer with a choice of three run times also ensures that the filter automatically continues for a while before shutting down to clean the workshop air a little more once the work is over.