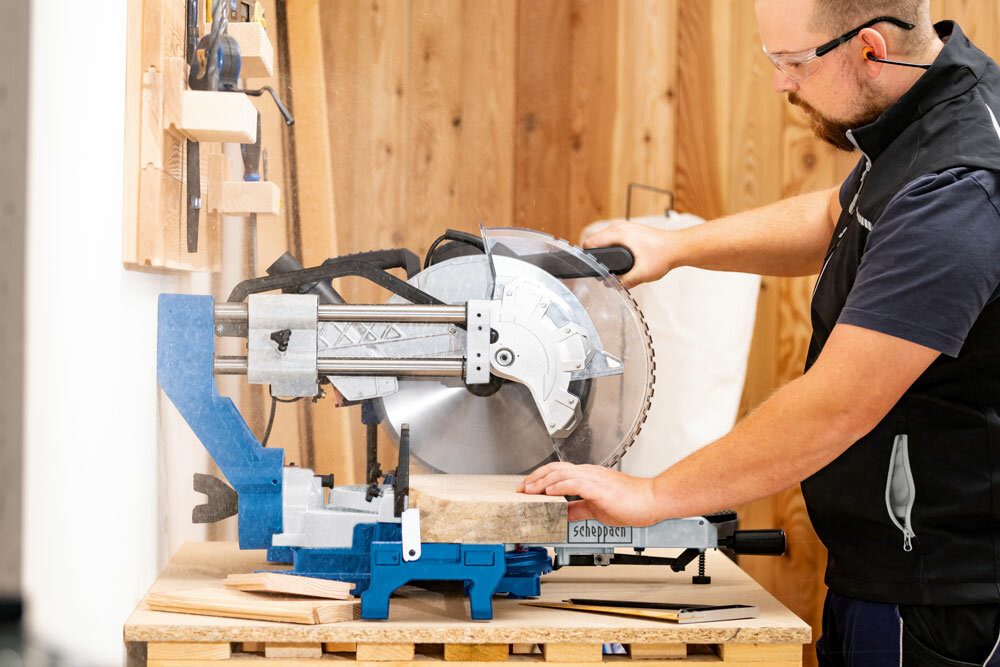 High performance, large saw blade and little space requirement – scheppach's new sliding cross-cut mitre saw
Work pieces with a width of up to 340 mm can be sawed using the HM305SL sliding cross-cut mitre saw. The powerful 2000 Watt motor and the extra large saw blade measuring 305 mm with 48 teeth make sure of it. Thanks to the integrated soft-start, the saw blade starts up slowly. In order to position long work pieces properly, the table can be extended with pullouts on both sides to a total of around 1040 mm. A high work piece stop and a quick-release retaining device ensure that the work piece is correctly positioned and secured.
The rotary disc can be angled from -50° to +50° to allow different bevel cuts and mitres. Popular angles can be set quickly and easily using several lock-in positions. The saw blade can also be angled by up to 48° to either side. The wide handle and fully enclosed saw blade guard guarantee maximum safety during sawing for the user of the sliding cross-cut mitre saw. The integrated laser indicates the precise cutting edge to enable exact cuts both in timber and plastic.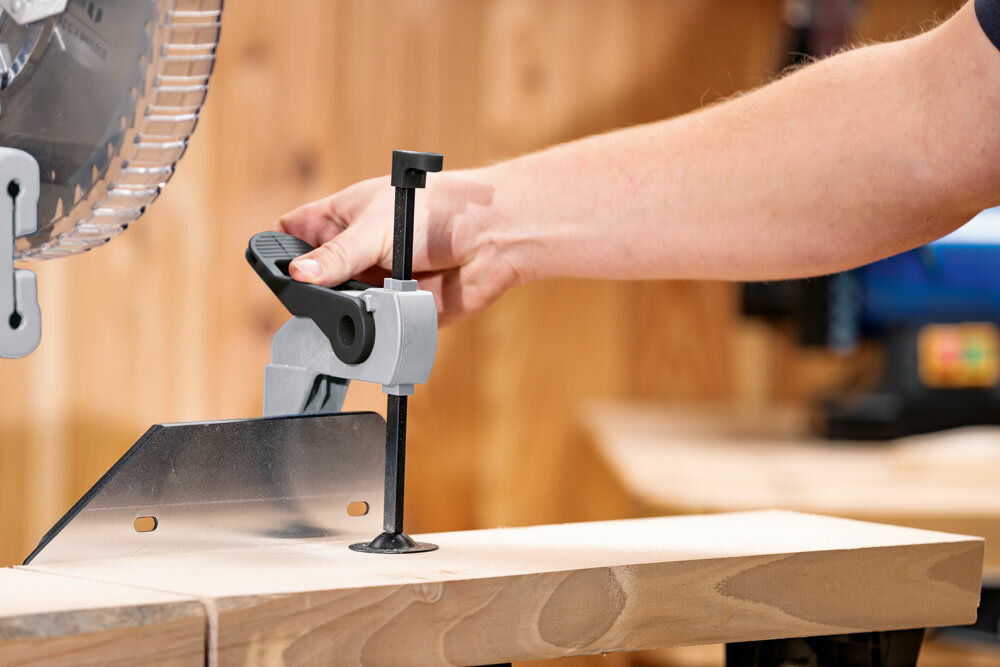 One of the special features of the HM305SL is its sliding pullout function. As opposed to conventional sliding cross-cut mitre saws, the HM305SL does not require space behind the unit to move the saw head because the guide rails are fixed. This means that an increased cutting width is possible compared with a pure cross-cut saw, despite the option of positioning the unit right against the wall. The tool is therefore perfectly suited for smaller workshops or work areas.
Based on the special mounting of the 305 mm saw blade, the cutting height can be increased by 180 mm. scheppach's new sliding cross-cut mitre saw is therefore the perfect addition to any workshop where DIY enthusiasts enjoy tackling major projects.