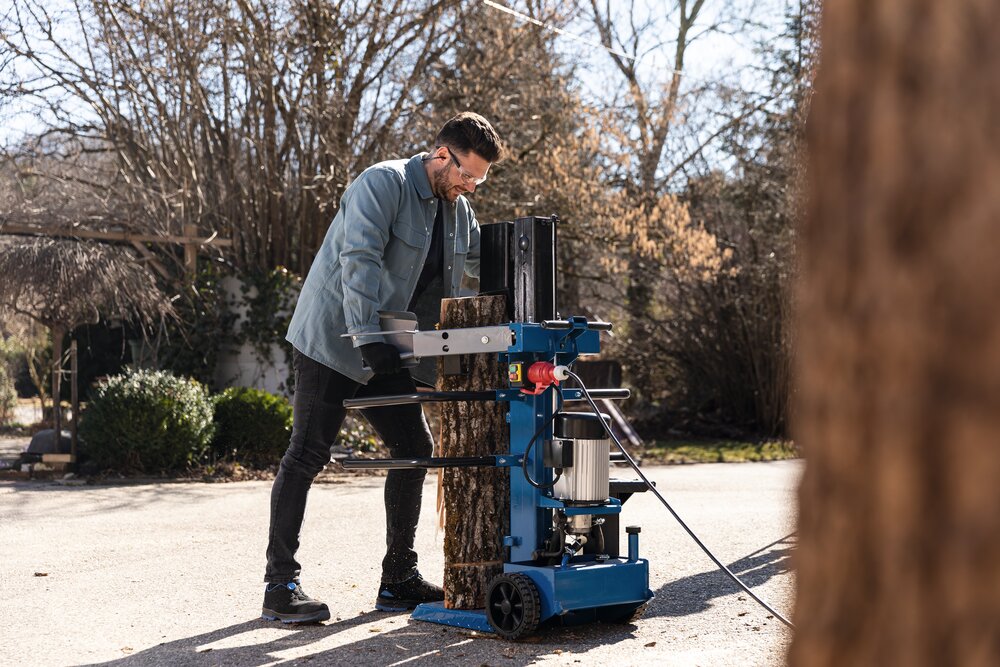 scheppach's log splitters with patented splitting technique
scheppach's new log splitters are powerful accessories to turn tree trunks into firewood in a convenient, safe and effortless way. The high-performance log splitters – Compact 8t, Compact 10t, Compact 12t and Compact 15t – are available in four sizes.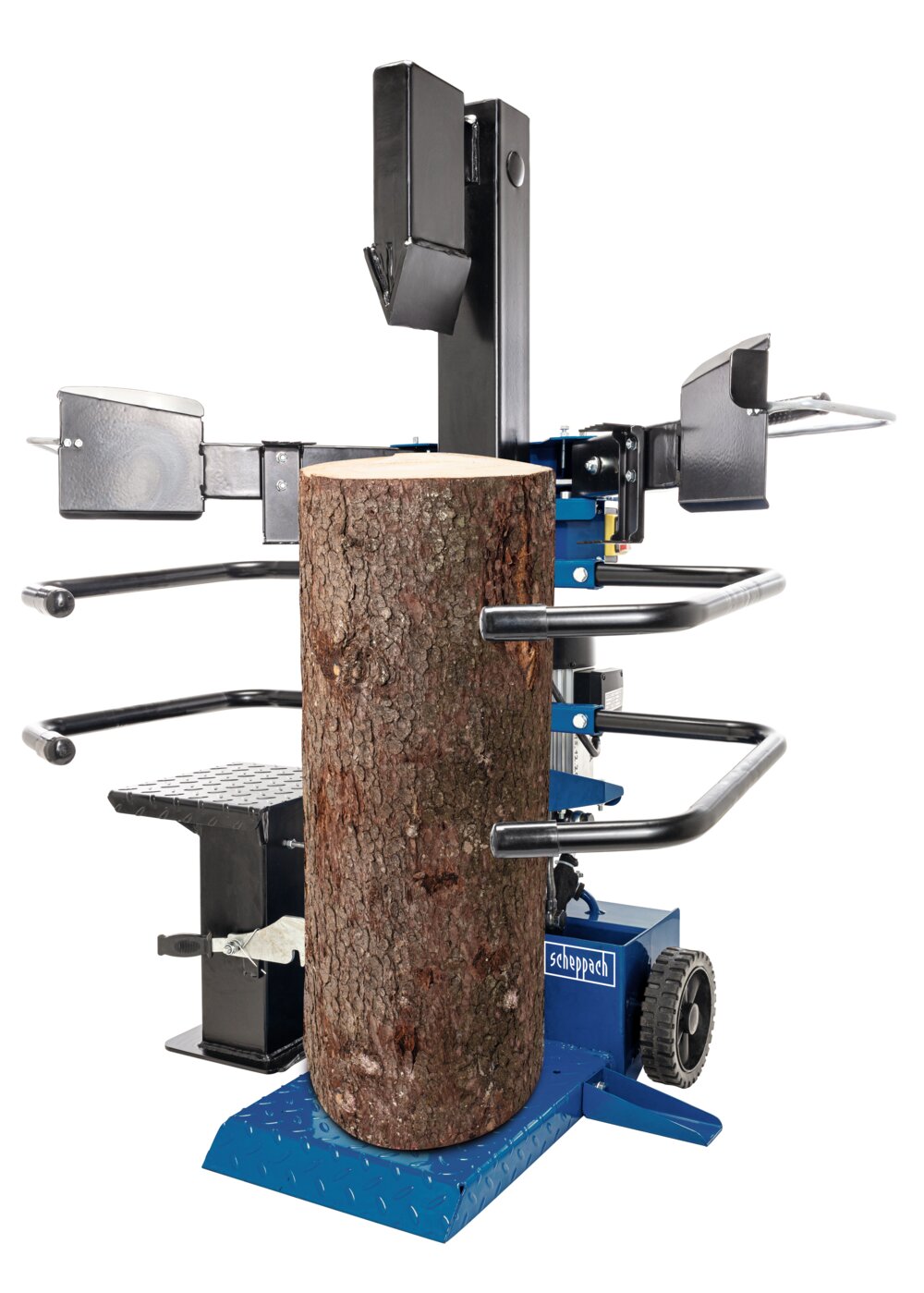 Thanks to a patented splitting technique, scheppach's new log splitters can split logs at different working heights: An integrated adjustable table allows two working heights: Logs with a maximum length are positioned on the base plate so they can be processed at ground level. Smaller logs can simply be placed on the raised table for processing.
With scheppach's new powerful tools, even dry hardwood can be split without much effort. Thanks to its patented splitting technique, the Compact 8t is the only splitter in Europe that can split logs of one metre, with a splitting capacity of 7.95 tonnes. The Compact 10t, Compact 12t and Compact 15t log splitters, as the names suggest, are characterised by a splitting capacity of 10 tonnes, 12 tonnes and 15 tonnes, respectively, as well as the patented splitting technique. To protect the user's back, scheppach's Compact 10t, Compact 12t and Compact 15t log splitters feature a log lifter that erects heavy tree trunks so they can be effortlessly positioned on the low base plate.
An extra large riving knife effortlessly splits hardwood and softwood. Thanks to the adjustable splitting system, different log sizes are no problem. scheppach's log splitters have a particularly compact design so they can be stowed easily when retracted. A high net weight as well as integrated tilt protection make sure the log splitters are always securely positioned. But thanks to integrated transport wheels, the log splitters can still be moved easily.
When handling heavy machinery, the user's maximum safety is a basic prerequisite: scheppach's new log splitters feature a torsion-resistant, powder-coated steel construction as well as a log fixing device and log catch brackets on both sides. The machines can only be operated with two hands. This means that the GS-certified log splitters comply with current safety standards.
The Compact 8t and Compact 10t log splitters are available with a standard 230 Volts connection or a 400 Volts connection. The Compact 12t and Compact 15t require a connection of 400 Volts, making them particularly powerful.