scheppach's new metal band saw for various uses
scheppach's MBS1200 metal band saw can be used in various ways. It can be used hand-held as well as securely mounted on a frame. A particularly heavy work table with a new fixing mechanism and an overall weight of just under 14 kg ensure a safe and sturdy position that guarantees precise cuts without problems. The work piece stop and a lockable bolt also make sure that the work piece is perfectly secured during sawing.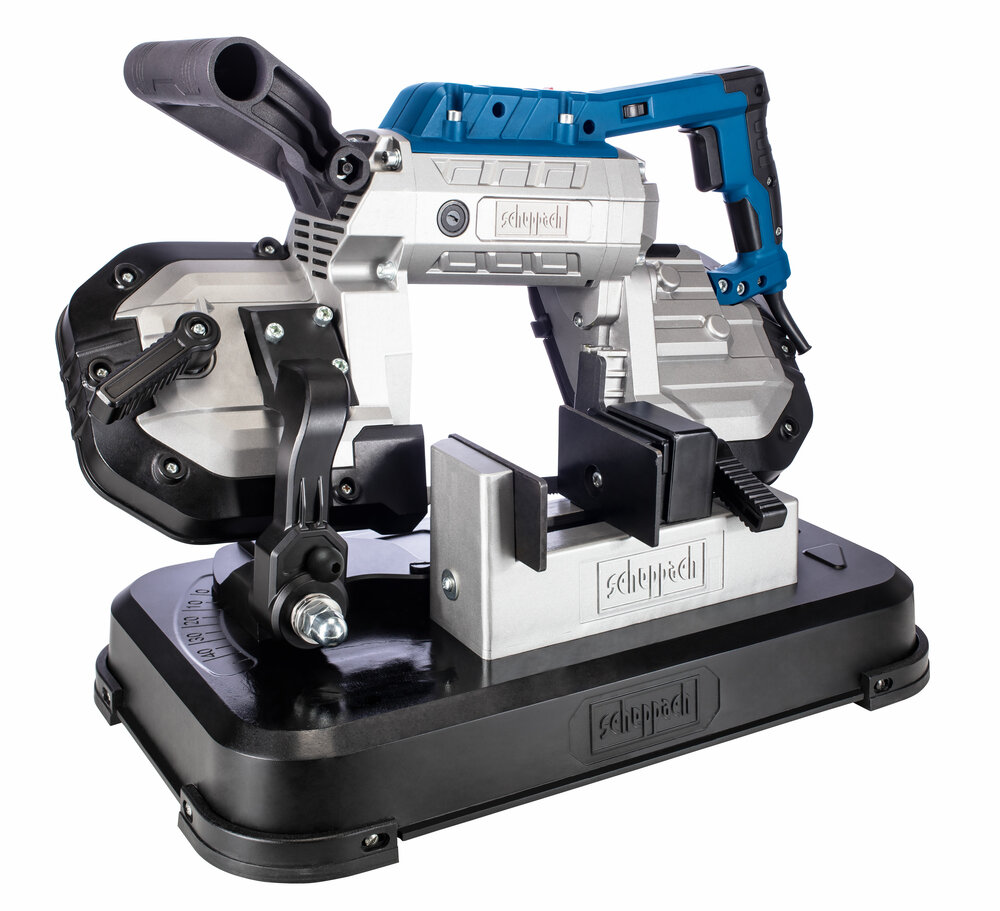 For hand-held use, the MBS1200 features two insulated comfortable handles so that the saw can be held conveniently and, most importantly, safely. The front handle can be individually adjusted to ensure a comfortable hand position. The metal band saw is lightweight and compact and can thus be used for many applications, such as at a building site, in a workshop or in agriculture to shorten pipes and other work pieces that have already been installed. The saw head can be adjusted for mitre cuts or angles from 0° to 45°. Thanks to the scale, the correct angle can easily and quickly be selected and set.
A powerful 1200 Watt motor always ensures consistent performance. The MBS1200 can be used for materials up to 127 x 127 mm thickness. Thanks to the adjustable cutting speeds from 0.7 to 2.4 m/s, that can be selected using a speed dial, the MBS1200 is perfect for sawing different materials from PVS to stainless steel. The delivery contents include a pre-assembled saw band with 14 teeth per inch, a practical LED lamp, an Allen key and a 2.2 m cable.