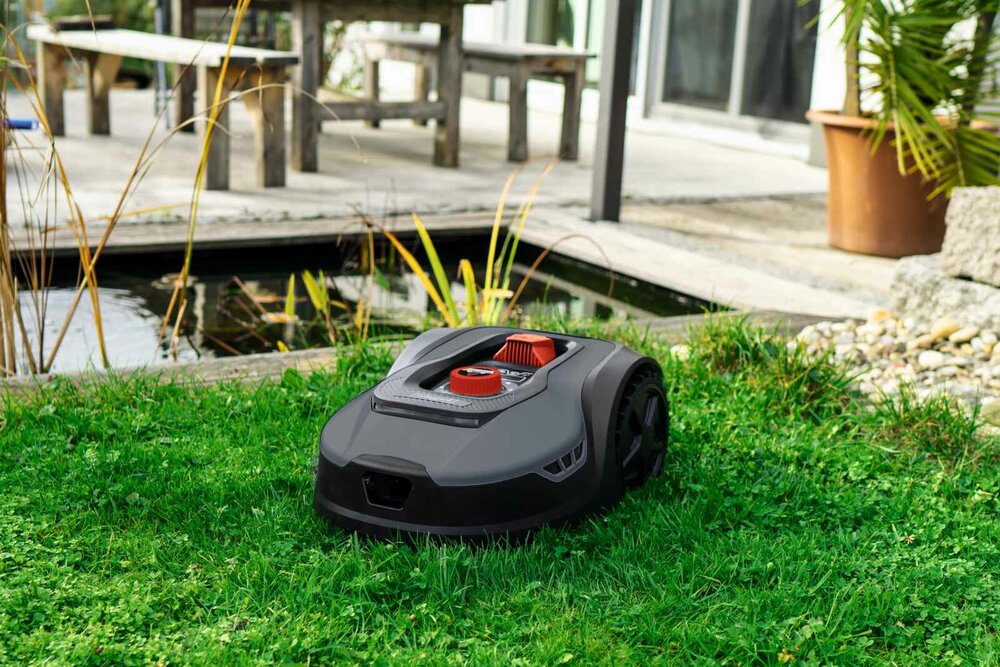 Lawn mowing made easy with scheppach's new robotic lawn mowers
Robotic lawn mowers save a lot of time and effort by relieving us of the chore of mowing the lawn. Regular mowing also keeps the lawn lush, green and thick. That is why scheppach's range now includes three new robotic lawn mowers that will take over the job of mowing the lawn. The new robotic lawn mowers are available in three sizes – a suitable model for every garden: The RoboCut L500 is suited to lawns of a maximum size of 400 m2. The scheppach RoboCut XL600 has been designed for gardens up to 600 m2, and the RoboCut XXL900 is suitable for lawns up to as much as 900 m2. Thanks to their compact design, scheppach's robotic lawn mowers are particularly manoeuvrable. With noise emissions of only 62 dB, the robotic lawn mowers are so quiet that they can barely be noticed while they are working.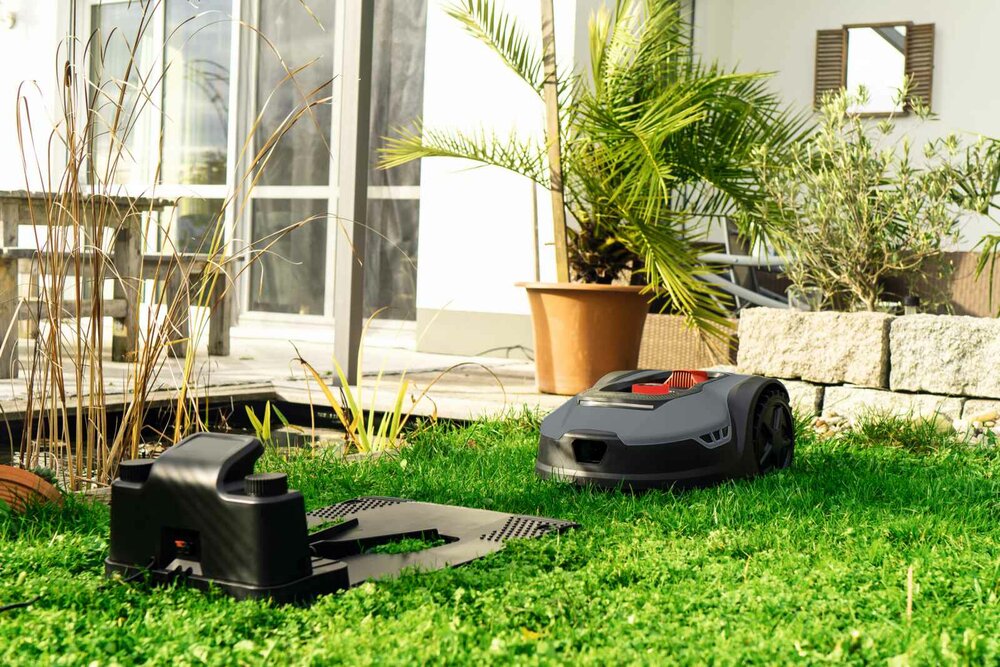 They can either be controlled manually or automatically using app settings. The robotic lawn mower is connected to a smartphone via WiFi or Bluetooth to specify mowing times or zones. Thanks to integrated rain sensors, scheppach's robotic lawn mowers will stop as soon as it starts to rain. scheppach's robotic lawn mowers also feature safety sensors with stopping, tilting and lifting sensors, meaning the robot can independently detect obstacles early and halt the blades if required. These sensors also detect when the robotic lawn mower is lifted up, so the blades are stopped immediately to prevent injury. This means that robotic lawn mowers are no danger to children or pets. scheppach's robotic lawn mowers are also protected from theft by a PIN code.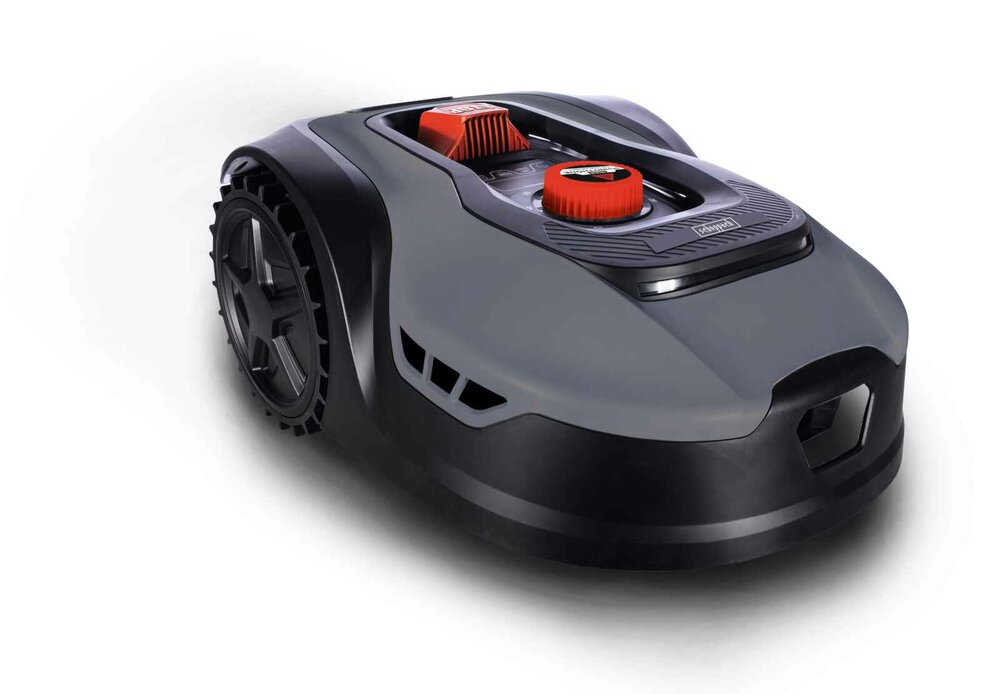 The compact robotic lawn mower with a cutting width of 18 cm mows the lawn independently at random. Every garden has obstacles and complex angled corners. In order to include these areas in regular mowing, scheppach's robotic lawn mowers feature a multi mowing zone function. The cutting height can be steplessly adjusted from 20 to 60 mm. The robot also reliably mows the edges of the lawn at lawn level so they do not have to be trimmed in addition. Even inclines up to 35% are possible without problems. Setup and commissioning of the robotic lawn mower is quick and easy because the limitation wire can simply be laid above the ground, meaning the mower can get going straight away. All of scheppach's robotic lawn mowers also have a convenient digital display for intuitive operation.