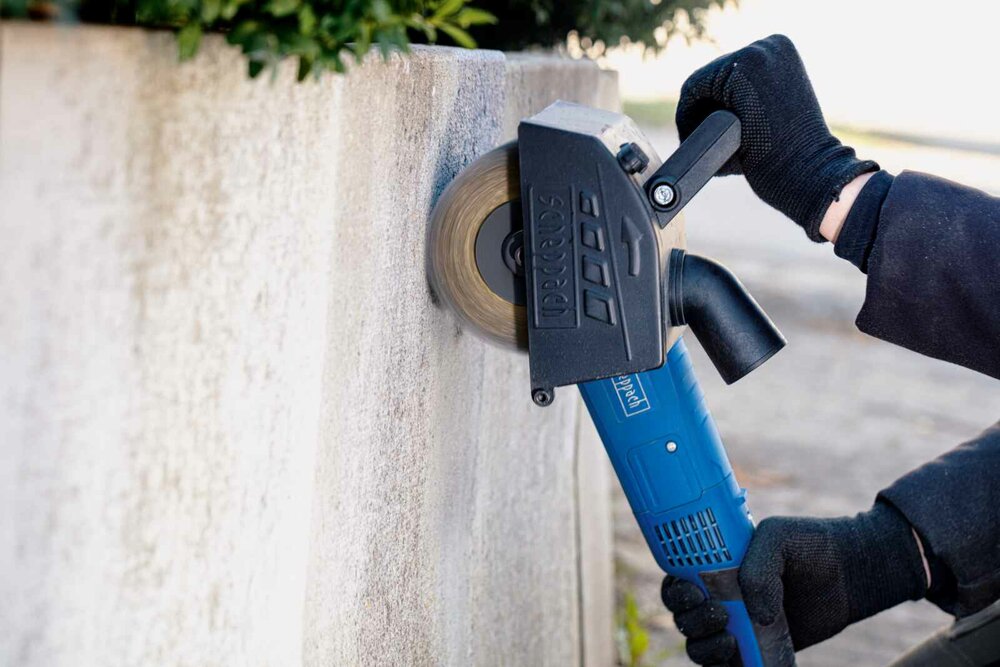 One tool – countless applications: Scheppach's new Universal Sanding and Grinding Tool
Scheppach's new MRS1300 universal sanding and grinding tool is the perfect accessory for renovation works both indoors and outdoors: The MRS1300 can be used for quick and easy cleaning, satin-finishing, polishing, brightening and grinding/sanding of different surfaces. Thanks to its compact size of 460 x 205 x 140 mm, the Universal Renovation Grinder can also be used to work on smaller areas and narrow sections without problems. The MRS1300 only weighs approximately 4.9 kg. It is therefore ideal for extended work sequences as well.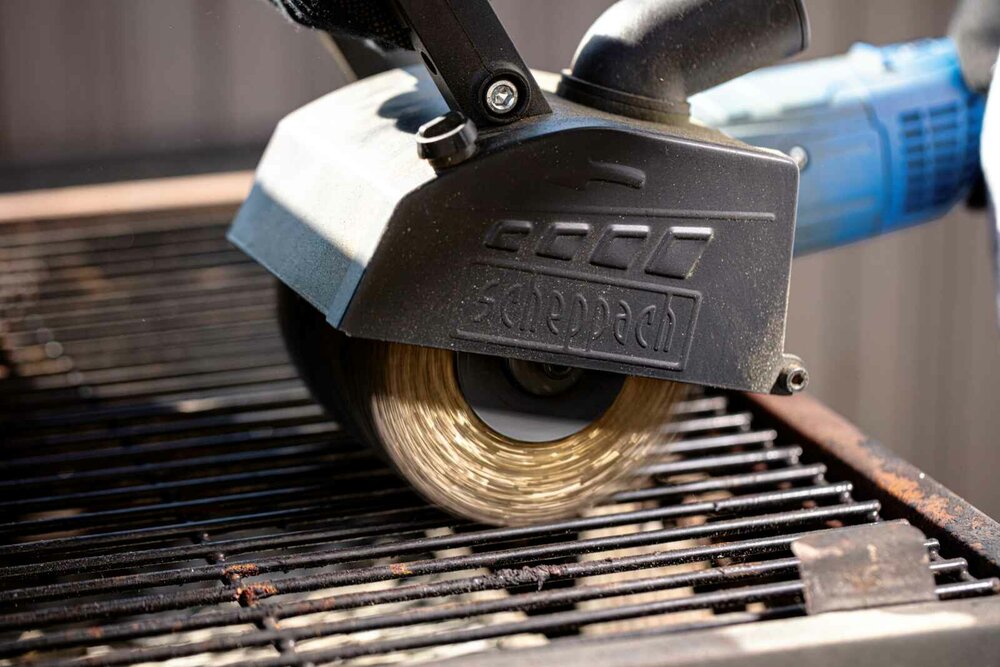 The renovation grinder has many applications and can be used to work on different materials such as timber, metal, stone, tiles, plastic and painted surfaces without problems. Grinding/sanding or brushing also allows particularly thorough cleaning of all sorts of surfaces.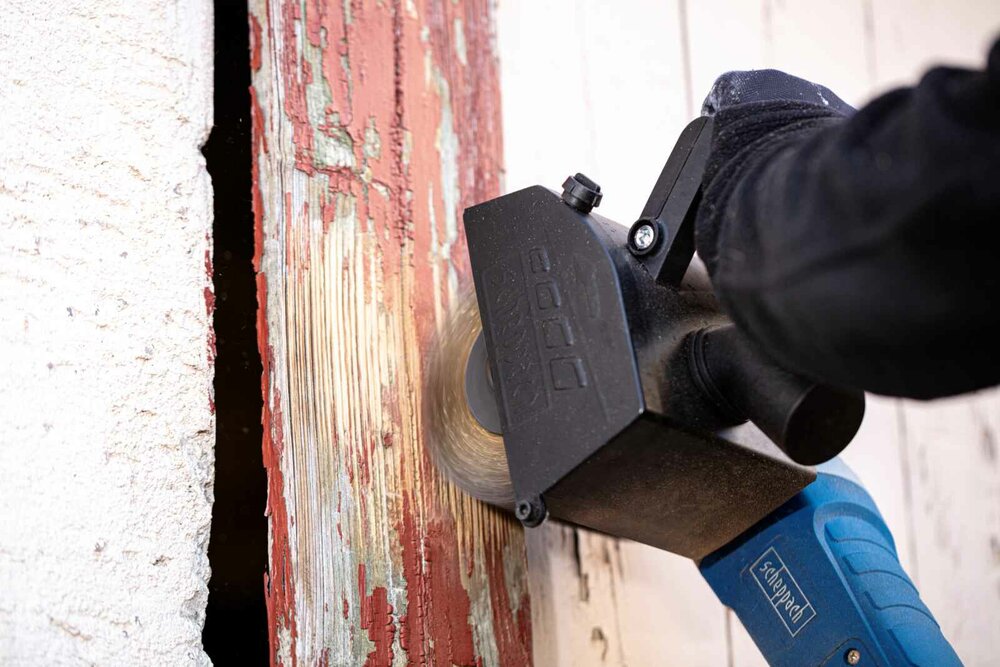 The high-performance 1300 W motor ensures sufficient power. Thanks to the integrated soft-start function, the motor of the Universal Renovation Grinder starts particularly gently. The speed can be varied from 900 to 3,200 rpm. The two ergonomic handles ensure comfortable use and safe guidance of the renovation grinder. So the work place remains clean during sanding or grinding, the MRS1300 features a connection for an extraction system.