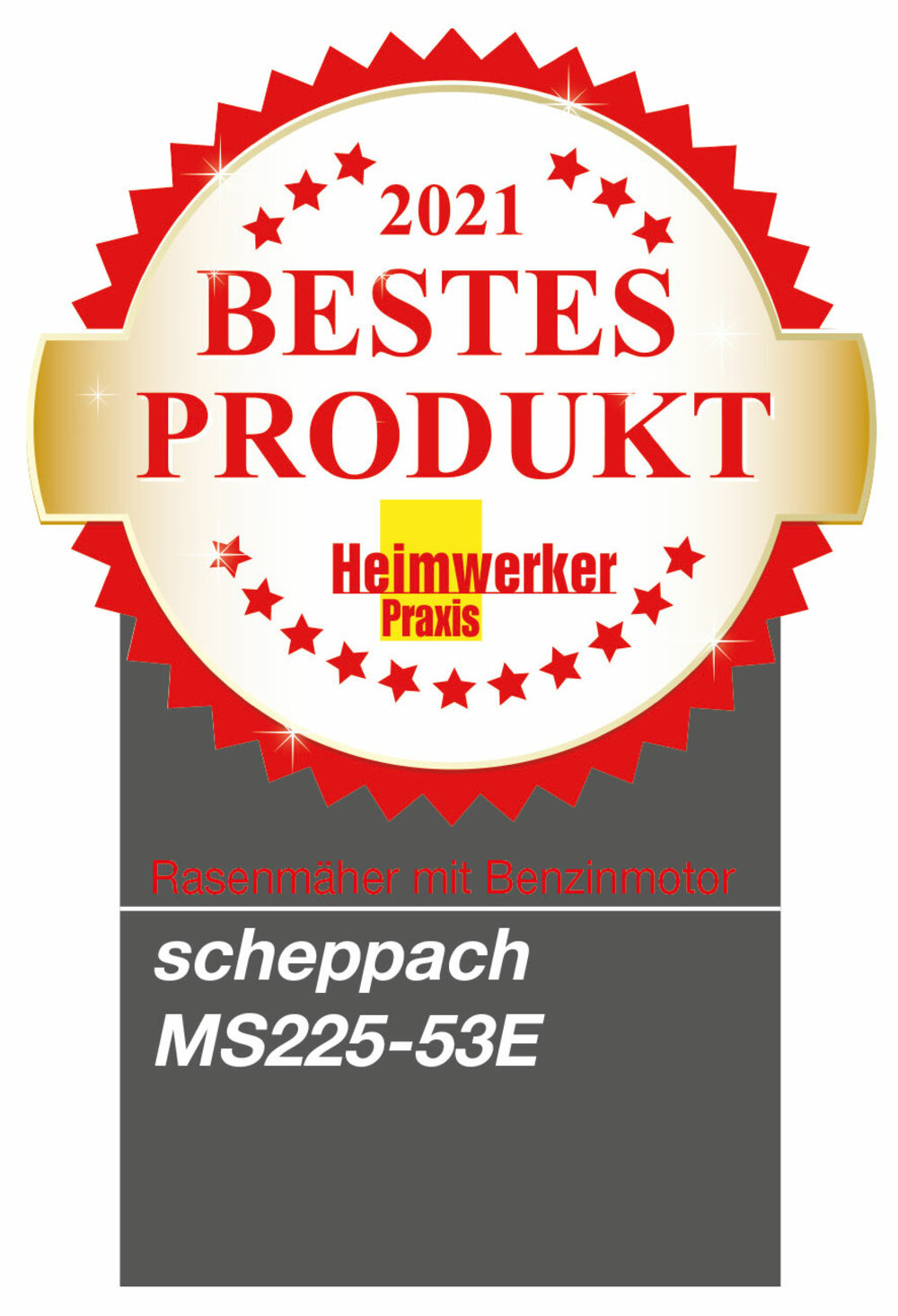 The petrol lawn mower with a cutting width of 53 cm and self-drive was chosen as the winner of its category. This model is very popular with owners of larger gardens in particular because its XXL cutting width in combination with the 65 litre collector significantly reduces time spent mowing compared with narrower models. The flexible change-over between mowing and mulching as well as the 7-step cutting height adjustment also allow a varied use of the mower. It is powered by a high-performance 224 cc 4-stroke petrol engine with 7 hp (5.15 kW). Additionally, it features professional GT transmission for extra high torque and performance.
When the work has been completed, it is easy and quick to clean, thanks to its cleaning function. To make sure the MS225-53E does not take up too much storage space, it is equipped with a handle that can be folded twice.
We are pleased that the MS225-53E delights our customers as much as us when it comes to performance, function and design, and we would like to thank all scheppach fans who voted for us in this survey!