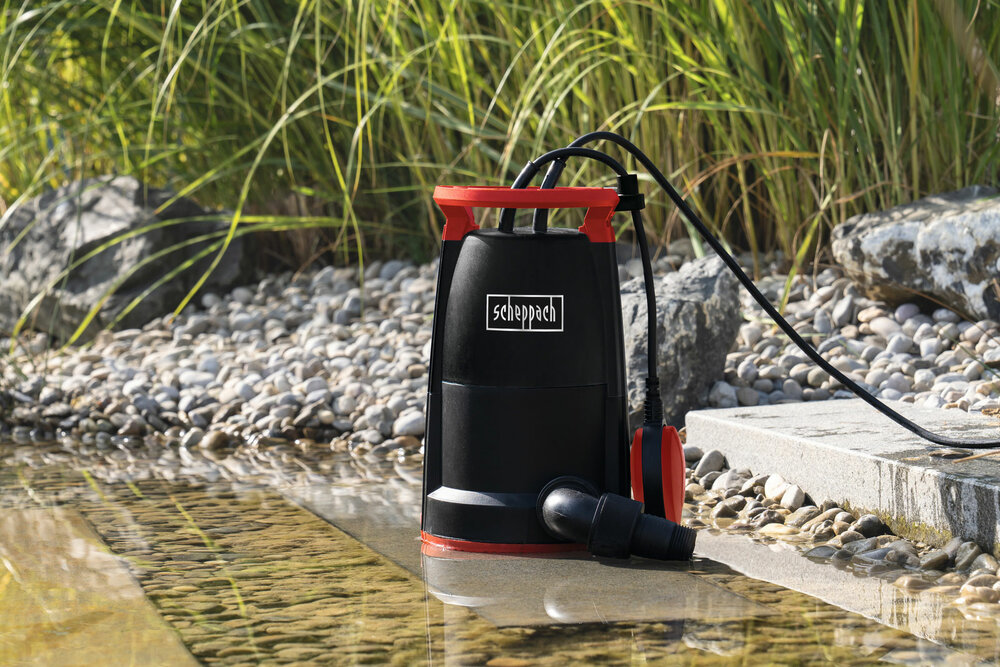 Submersible waste water pump
Take the SWP750 combination submersible wastewater pump, for example: Its 750 watts are sufficient to pump up to 20,000 litres of water per hour. Shallow suction for clear water up to 1 mm of residual water or for draining wastewater with a particle size of up to 30 mm – the SWP750 is flexible in its use. The adjustable float gauge prevents the pump from running dry so no damage is caused.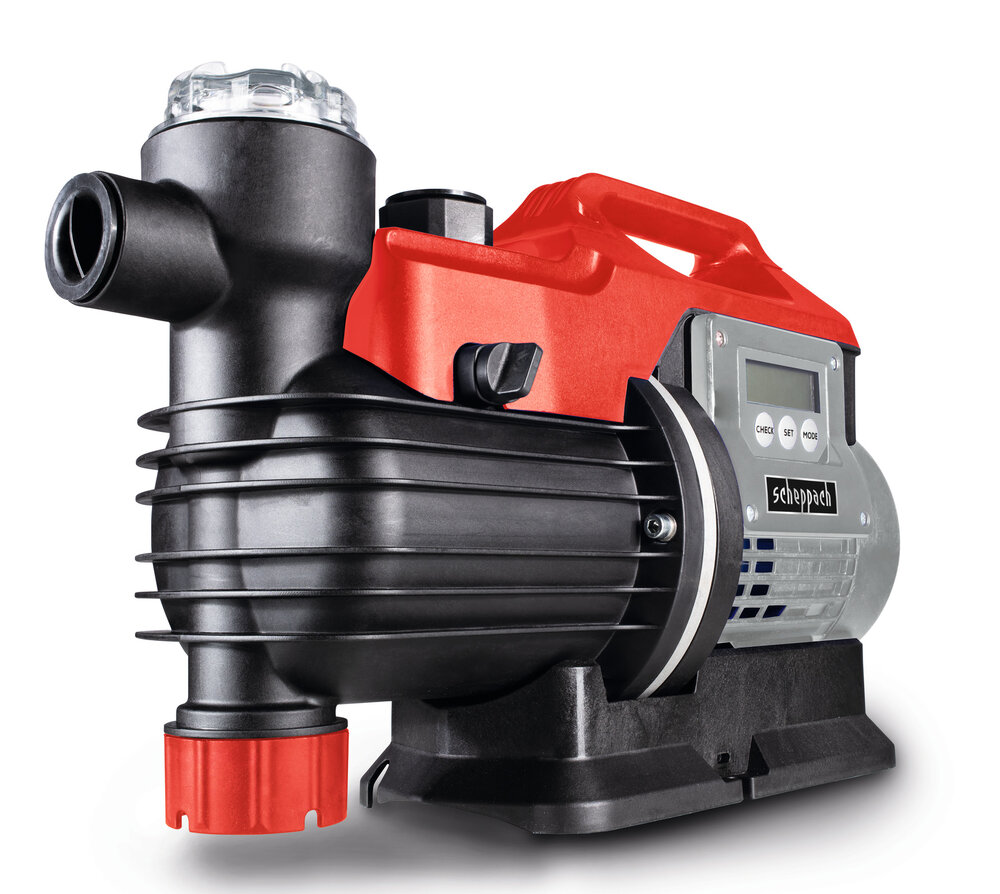 Home Waterworks and domestic water system
In order to make service water from a well or cistern usable for domestic applications, our range includes new scheppach domestic waterworks or domestic water systems, such as the GP1000Jet LCD which delivers up to 4,400 litres of service water per hour for use in the toilet or washing machine. Thanks to the automated system with LCD display, the unit, consisting of a jet pump, pressure tank and pressure control, always works at maximum efficiency and provides constant pressure.
The right pump for your garden
There is a wide range of pumps to choose from. But which pump is the right one? This article basically shows you the main differences between the different types of pumps.