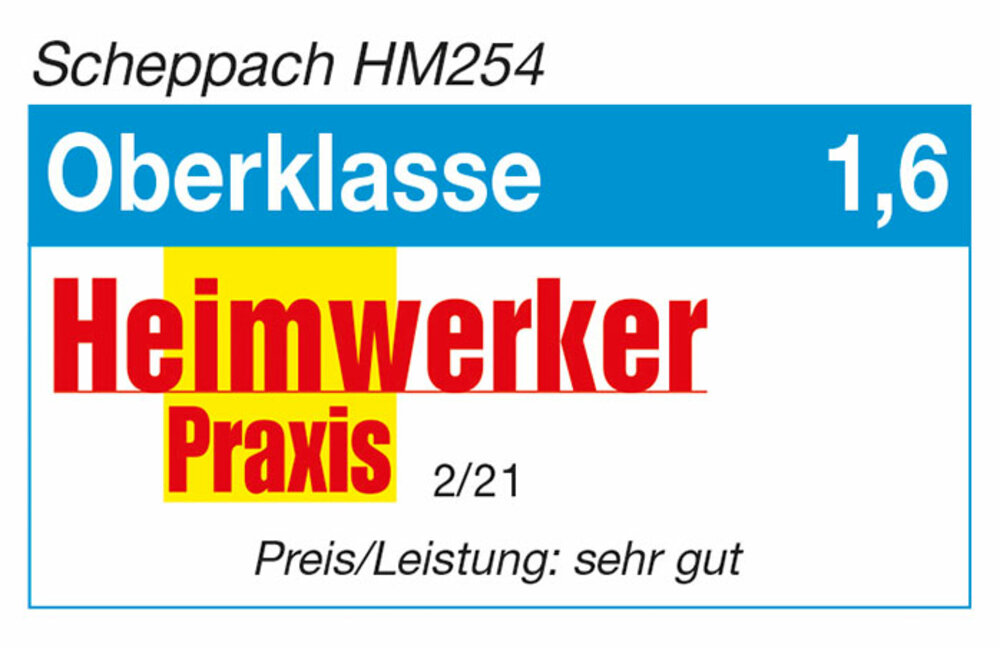 scheppach HM254 featured
The DIY magazine "Heimwerkerpraxis" has tested our HM254 sliding compound mitre saw and rated it as "very good". We are very pleased with the overall score of 1.6 in the top range as it proves that we have, yet again, launched a product that is perfectly tailored to the DIY expert's needs.
The HM254's areas of application are particularly versatile. At a 90 degree angle and with a diameter of 255mm, the TCT saw blade allows cuts up to a material thickness of 90mm. Thanks to its traction function, the work piece can have a width of 340mm. The saw plate and saw head can be swivelled or tilted in order to generate different mitre or bevel cuts. Notching is also possible, thanks to a setting screw, because this limits the cutting depths. Table extensions on the right and left as well as fixing options ensure steady support during the sawing of larger work pieces.
The complete test report in German can be found here.