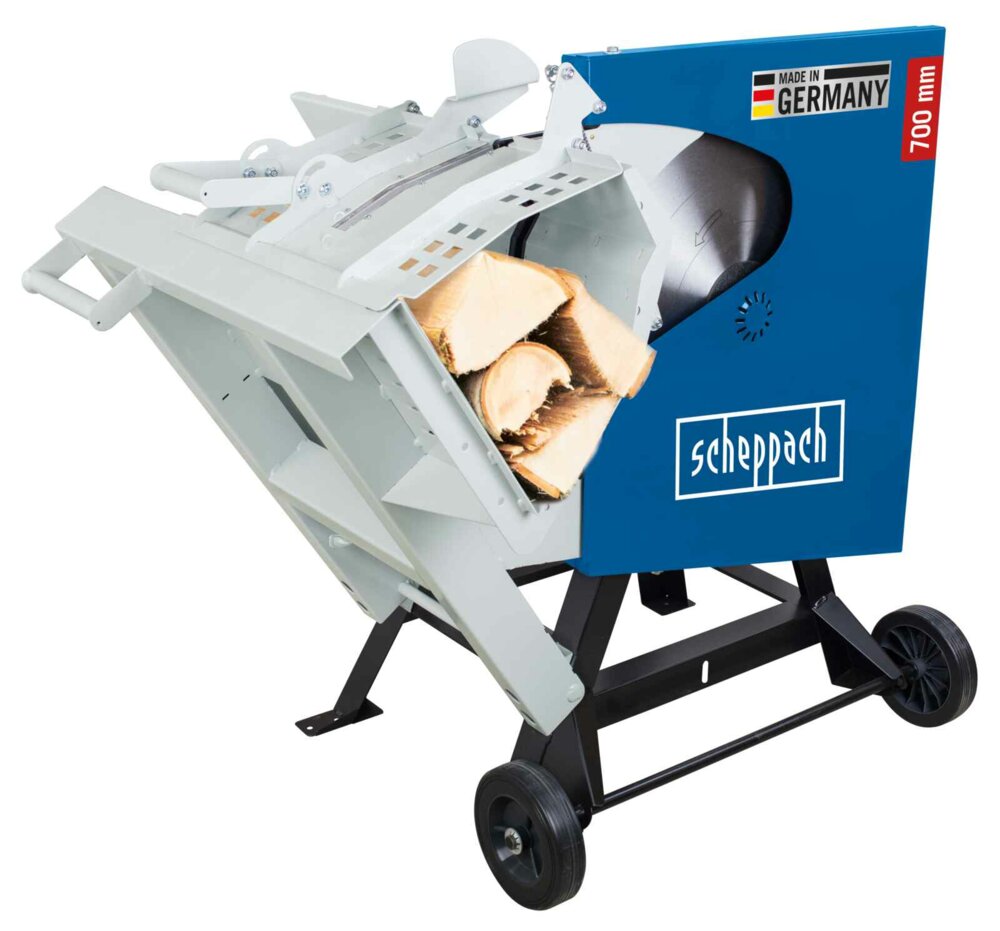 scheppach HS720 swivel log saw - Made in Germany
The scheppach HS720 swivel log saw scores top marks in several ways. It is a prime example when it comes to safety, efficiency and comfort. A completely enclosed sawing area, a 700 mm saw blade that safely saws logs, and the perfect pivot point make work much easier. The model is available with a 230 V or 400 V motor and the robust, welded steel construction guarantees long-lasting use.
To ensure additional safety, the HS720 features a patented protective cover that makes sure the cut can only be performed with a closed cover to protect the user from wood splinters and contact with the saw blade. When the cover is open, the feeder rocker is mechanically locked. The cover can only be opened when the saw is at a standstill.
In times of supply problems and high delivery fees from abroad, another advantage clearly stands out: the HS720 is made at scheppach's main location in Ichenhausen, in the Bavarian district of Günzburg, and delivered ready for use.