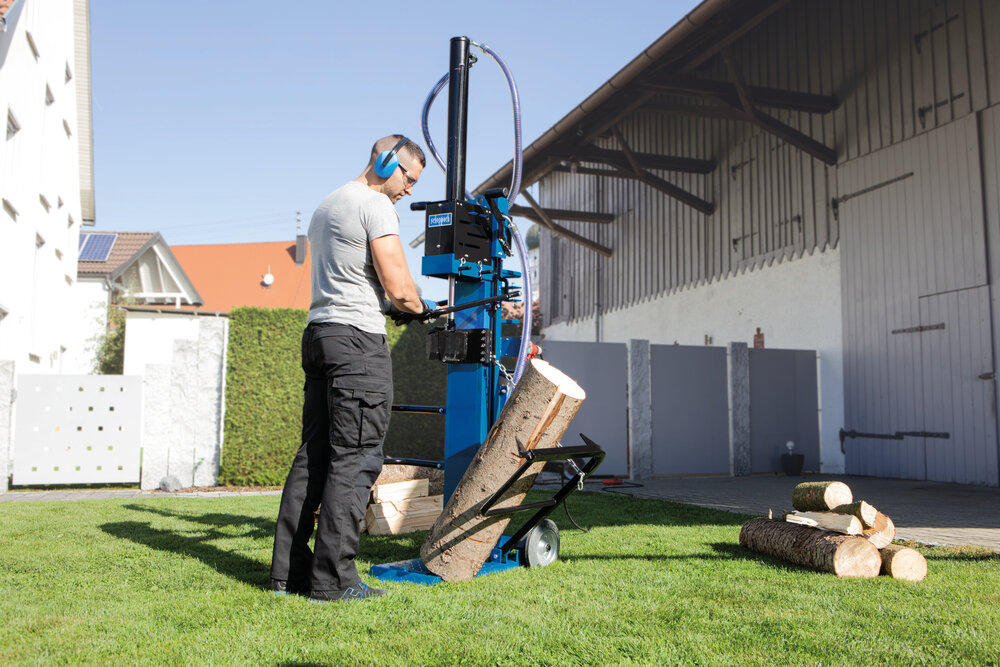 Der scheppach 30-Tonnen-Power-Holzspalter
The current heavy weight among scheppach's metre log splitters is the HL3000G or the HL3000GM, respectively, with a splitting power of 30 tonnes. Like some other scheppach models, this splitter, too, is available in a combination of Cardan shaft and motor drive (HL3000GM) or purely Cardan shaft drive (HL3000G). Thanks to the combination of 400 V motor and Cardan shaft drive, the splitter can be used flexibly at any time, with and without a tractor unit.
A 5000 Watt motor powers this high-performance machine which can split even dry hardwood without trouble. The logs can measure up to 1100 mm in length. The splitting stroke can be adjusted to ensure maximum efficiency. This allows larger quantities of wood to be split in a short time. To protect the user's back, scheppach's metre log splitter features a log lifter that erects heavy tree trunks so they can be effortlessly positioned on the low base plate.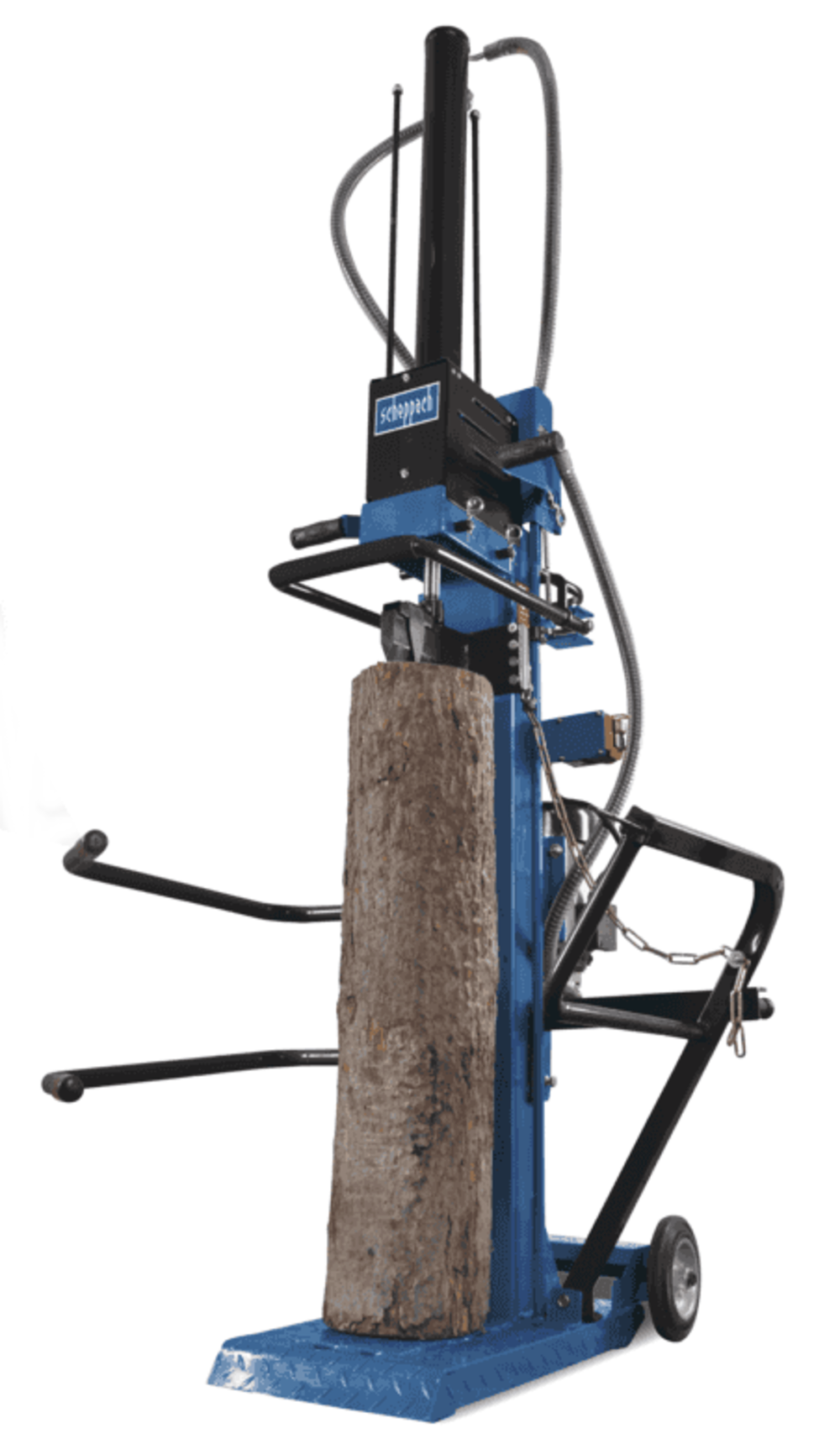 When handling heavy objects, the user's maximum safety is a basic prerequisite. scheppach's metre log splitter features a torsion-resistant, powder-coated steel construction as well as a log fixing device and a log catch bracket. The machine can only be used with two hands.
Despite its size and weight of over 370 kg ensuring the required stability, the splitter can be transported easily, thanks to its large wheels and three-point hitch. To make transport and storage more convenient, the cylinder can be lowered and the support arms folded in.