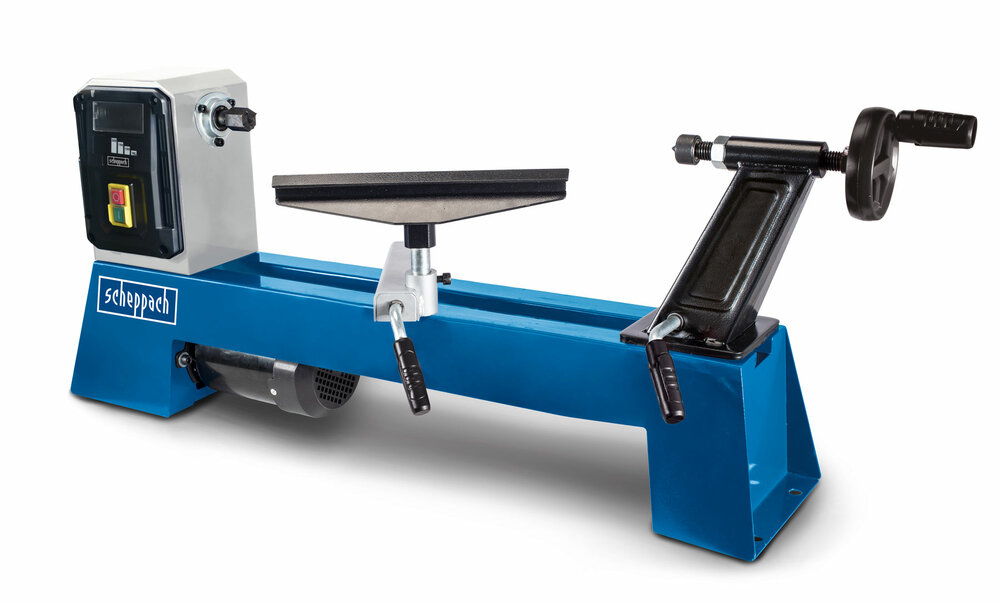 The new scheppach DM500T and DM1100T wood turning lathes are two compact models with a solid steel bed, height 175 mm, and a smooth 400 watt induction motor, featuring four speed levels. This means that both machines can be adapted to different material requirements in order to prevent vibrations during any wood turning project. With the DM500T, work pieces with a maximum length of 500 mm and a diameter of 350 mm fit between the headstock, with M18 thread and four-pronged centre, and the tailstock.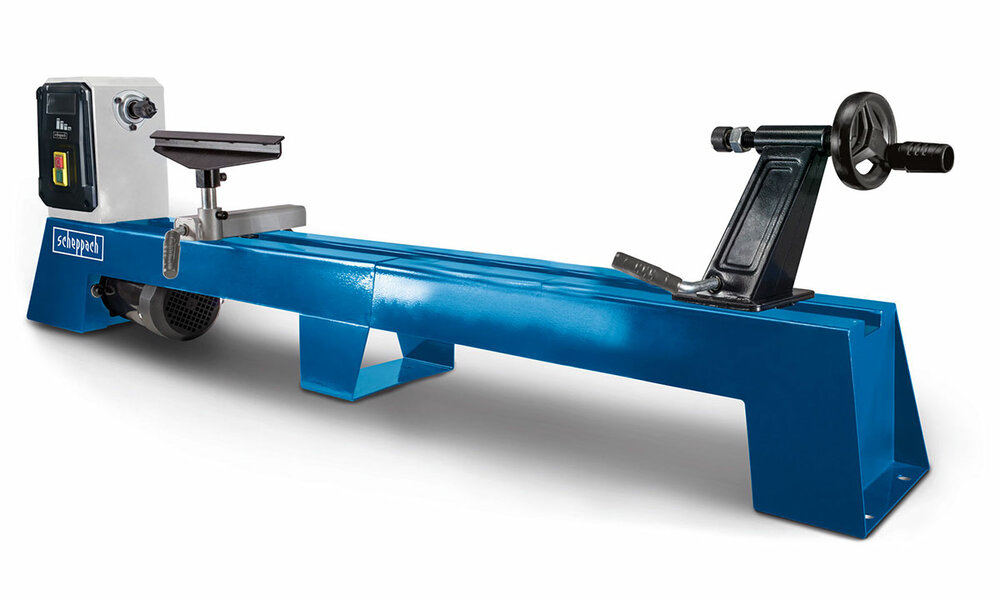 When using the DM1100T wood turning lathe, the work pieces can have a length of up to 1000 mm. Its high net weight of 18 and 20 kg, respectively, ensures a stable position during wood turning. The adjustable tool rest also contributes to a steady work process.
To go with these new machines, scheppach has complemented its range with wood turning tools. This includes an 8-part wood turning set with the most frequently used tools, ensuring a smooth introduction to wood turning as a hobby. This set provides you with the most important wood turning tools that feature ergonomic handles of about 230 mm in length, practically and safely stored in a flat and sturdy wooden box. They are therefore always at hand and easy to tidy away.