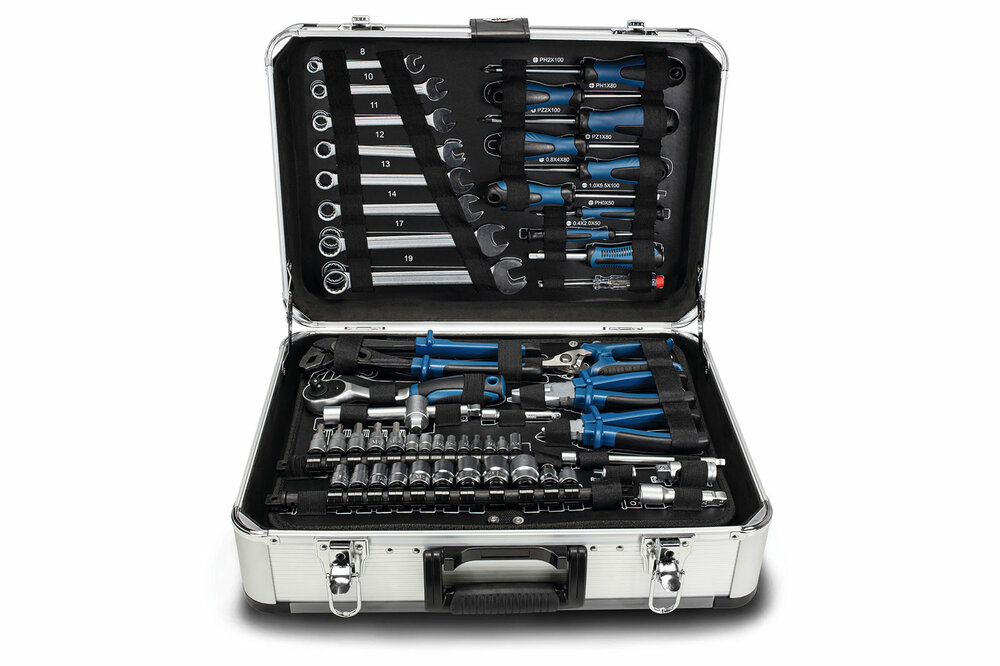 Well-equipped is half-repaired – the TB150 toolbox.
101 tool parts are clearly arranged and fastened on 3 levels. Each tool has its designated place and is therefore always readily to hand. When opening the case, the most frequently used tools are directly at hand: including combination pliers, reversible ratchet with various attachments, water pump pliers, side cutters, open-ended spanners, screwdrivers and a mains tester.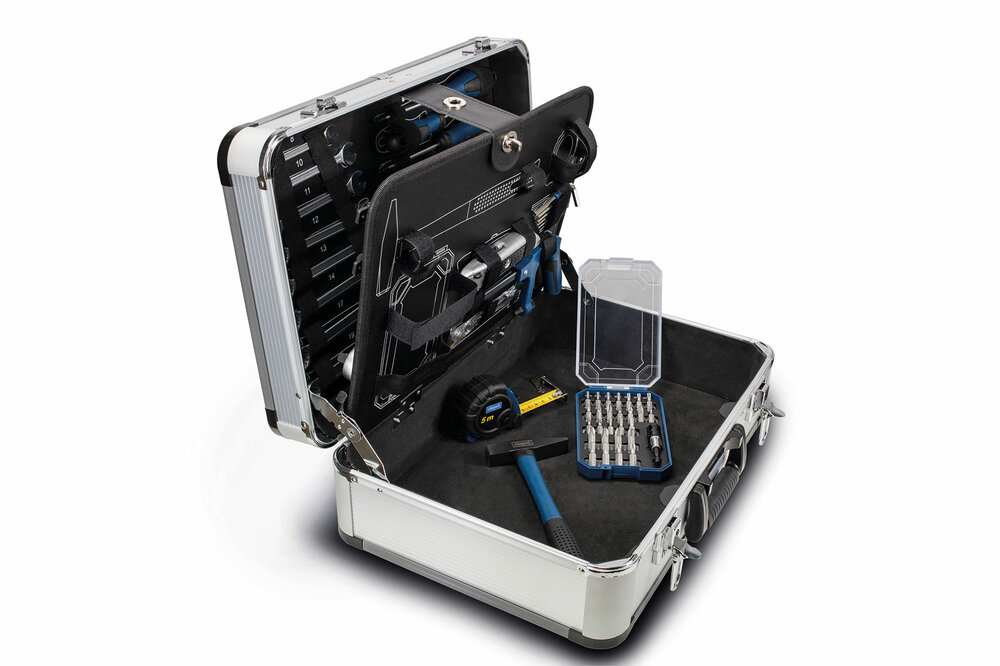 Sturdy metal straps ensure that the lid of the case remains open when working. A metal eyelet enables the middle level with its tools to be fixed to the case lid so that the hammer, retractable utility knife, handsaw, 5 metre tape measure, Allen keys and bits in various sizes are all immediately visible.
The TB150 tool case from scheppach is the ideal solution for all do-it-yourselfers who have only little space for a workshop or who want to have a ready-packed tool case for repairs in the house always close at hand.