Table of contents

Preparation
Step 1 – creating a template
Step 2 – sawing the tree
Step 3 – creating the platform
Step 4 – the final touches
Step 5 – assembly
Step 6 – done

Material

6 mm and 18 mm plywood
Bauble

Tools/machines required

Drill, counterbore
Circular table saw
Cordless screwdriver
Rotary sander, files
Abrasive paper
Scroll saw (scheppach Deco-XL)
Files, chisel
Square, pencil

Protective equipment needed

Safety goggles
Gloves
Work clothing
Hearing protection
Preparation
Step 1 – creating a template
Step 2 – sawing the tree
Step 3 – creating the platform
Step 4 – the final touches
Step 5 – assembly
Step 6 – done
Preparation
In this article, I will show you how you can make great Christmas decorations yourself. The first question concerns the measurements. I'm going with the following:
Height: 38 cm
Width: 28 cm
Depth: 19 cm
The material I'm using is 6 mm plywood for the tree and 18 mm plywood for the platform. But you can vary that. If you have material left over of other measurements, simply adjust the size of the tree.
Step 1 – creating a template
First, we'll draw a template on paper or print one out and transfer it to the timber. As an alternative, it can also be stuck on but I prefer drawing it on because the glue doesn't always come off easily.
Step 2 – sawing the tree
When you're sawing, you have to be patient and calm. The more accurate this work is, the less rework is needed. A scroll saw is great for precise work, and the Deco XL's lamp and fan provide you with a clear look at your workpiece.
Step 3 – creating the platform
When the tree has been sawn, continue with the platform. I'm using 18 mm plywood. I cut it to 11 cm x 9 cm using a circular table saw. I then note the position where the cut-out will go. I first remove most material by drilling it out. Then, I rework the rest using a chisel and files so the tree will fit perfectly. Now, we'll create a chamfered edge on the platform, in my case at 45 degrees. I use the router for that. The platform then becomes less bulky.
Step 4 – the final touches
We've got all the required parts ready now, meaning: it's time for the final touches. For this, I use a combination of machine and manual sanding. The OSM600 is perfect for this.
I have worked my way up to a grain size of 320. The tree is all manual work though.
Step 5 – assembly
Everything has now been sanded and feels nice to the touch. Now is the time for the finish. I'm using timber wax that I've made myself. This gives the workpiece an elegant look. I dry off the excess wax with a cloth. Using wood glue or instant adhesive, fix the tree in the cut-out.
Finally, drill or cut a hole where you will hang the bauble later.
Step 6 – done
It's finished. Our self-made Christmas decoration is ready. Nicely decorated and in the right setting, it's a real eye-catcher.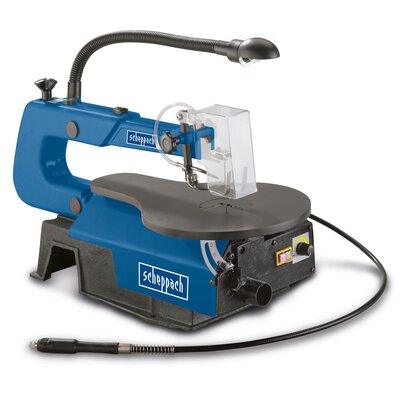 scheppach
scrol saw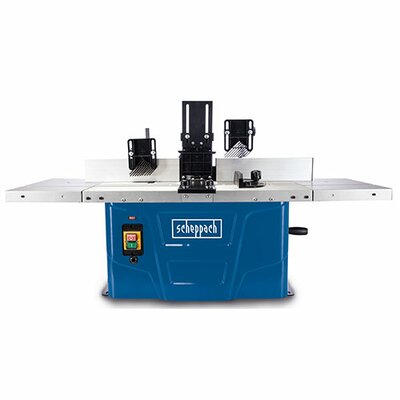 scheppach
Table milling machine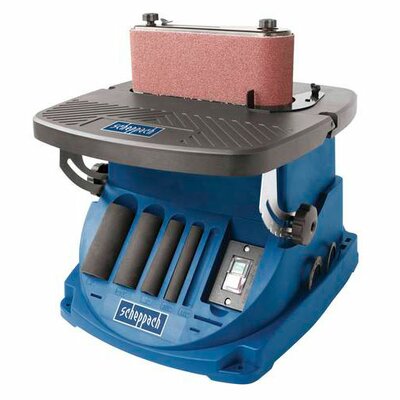 scheppach
Belt & Spindle Sander Sander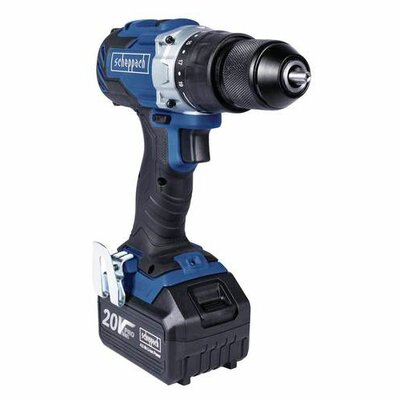 scheppach
Battery screwdriver